Electric Unicycles are interesting self balancing electric vehicles most times used for fun however these machines are also great for enjoying a nice ride to work or school. If you're a beginner and you're looking to know more about these interesting machines, this guide will give you the information you need. 
However before we dive in, here are the best Electric Unicycles on the market. These have three main benefits, portability, comfort and affordable price points. I hope this article helps you find your perfect match!
Best Electric Unicycles Picks
Editor's 1st Choice
Inmotion V8S, 728Wh Battery/1000W Motor
Overall Rating:
Net Weight: 33 lb
Range: 38 miles
Editor's 2nd Choice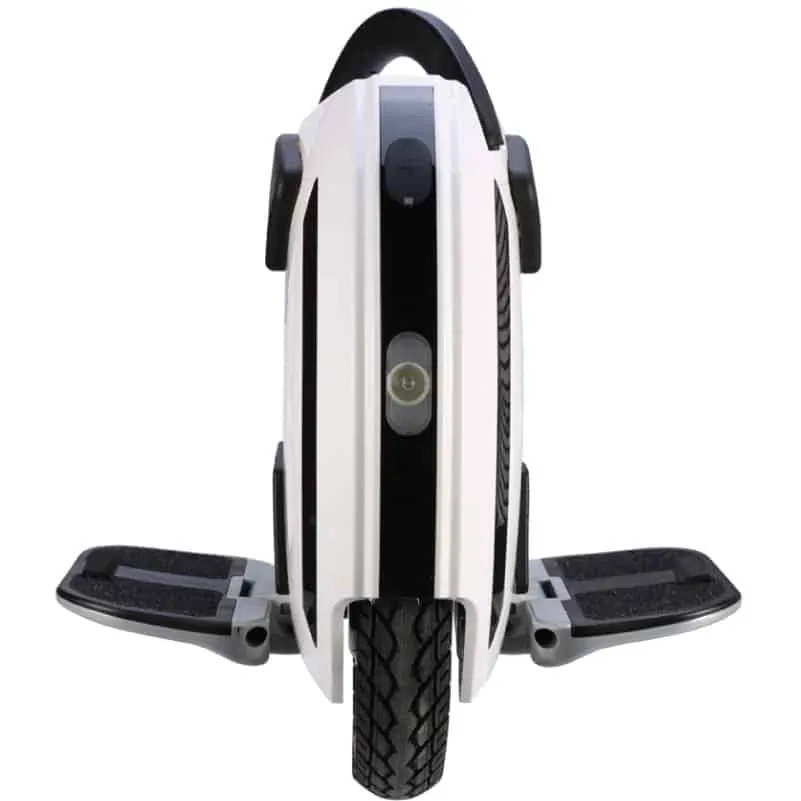 King Song 14D, 340/420Wh Battery, 800W Motor
Overall Rating:
Net Weight: 30 lb
Range: 15-20 miles
Editor's 3rd Choice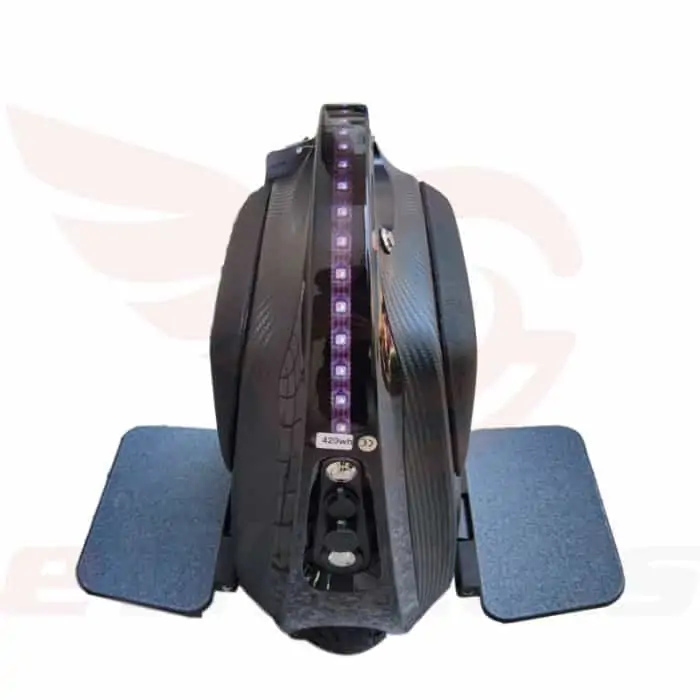 MTen3 10" 460Wh/84V Battery, 800W Motor
Overall Rating:
Net Weight: 22 lb
Range: 25-30 miles
In this guide, I will talk about how electric unicycles work, how to ride one, and how to choose the best model based on a number of factors. Remembers, these products are not super cheap so buying the right one from the beginning is something you'll need to pay extra attention to. That's why I have also listed the best models I was able to find in the market based on price, features and intended usage. 
With that out of the way, let's dig into our guide:
How does a unicycle work?
Like most electric vehicles, electric unicycles are powered by a motor and a battery. But unlike an electric scooter that has a throttle, or a remote for electric skateboards, an electric unicycle is triggered by the rider's body movements i.e. the acceleration, the turns and the deceleration. If the rider inclines forward, the motherboard detects the inclination and increases the speed of the electric unicycle, if the rider leans backwards, the unicycle will slow down. Cool, right?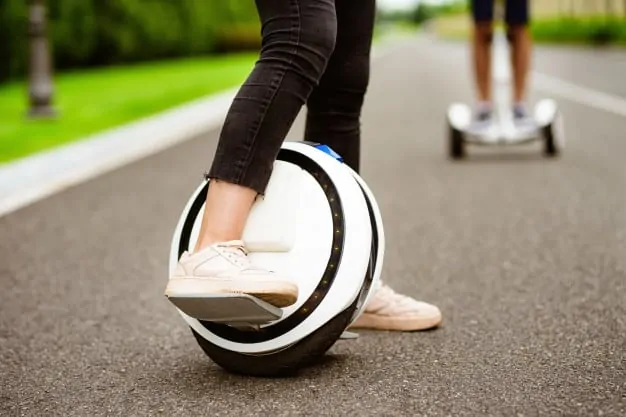 Chris Wilson
"Is an electric unicycle safe?" This is the question that is often asked by beginners. Well, the simple and quick answer is, if you aren't careful and don't take the right precautionary measures, then electric unicycles will be unsafe to ride just like any other mode of transportation.
How to choose a unicycle?
There are several companies that make electric unicycles like Inmotion, Gotway, Segway, KingSong. Most of them produce various models with different power, size, uses and prices. The different types of wheel sizes that are available for electric unicycles range from 12 inches to 18 inches. With multiple brands and different models, you can easily become confused and frustrated to find the right one. Hopefully, this article will help you zero down on the right unicycle for you. 
Keep these 4 basic elements in mind while choosing an electric unicycle:
A. Range
The distance an electric unicycle can travel depends on your body weight, how you drive, the conditions of the road you usually travel, and sometimes even the weather. How far will you need to go with your unicycle on a single charge? Most basic level unicycles give you a 15-20-mile range. But there are Electric Unicycles that can give up to 40 miles on a single charge. 
There're plenty of factors to consider when choosing an electric unicycle. Some of the essential factors that normally get prominence include size, fit, cost, brand, and durability.
However, one factor that often gets trivialized is the Electric Unicycle range.
B. Power
While smaller Electric Unicycles have 130 watts battery, this is great for children, beginners or if you're going to use your vehicle for a short distance. High powered battery which can shoot up to 700-800 watts can give higher speeds and a better range too. So, what do you want to use your electric scooter for? If it is daily use then go for higher power and if you want to learn and travel short distances, a lower powered electric unicycle will do just fine.
C. Safety features
Generally speaking, electric unicycles are safe. But as any motorized vehicle  comes with some risks, so do these self-balancing machines. The faster you go, the harder you will fall. So, ride at a speed you're ready to fall at. A lot of modern day Electric Unicycles come with a variety of safety features like a low battery indicator and sudden stop prevention. What this does is, instead of stopping abruptly, it slows down the speed before completely shutting off. 
We're normally told that electric unicycles can go fast, but that's not entirely true. Not at least in all the electric unicycles available.
The answer to how fast the electric unicycle goes is speculative since different brands will give you different answers.
What size unicycle should I get?
If you have never ridden an electric unicycle before, I would recommend you start with a 16-inch wheel. The big 18-inch wheels can handle bumps and are sturdier but can be heavy and intimidating to handle while the smaller 12 and 14 inches are agile but difficult to balance on. 16 inches is the perfect size. 
However, there are multiple factors that can affect the size of the unicycle you get.
The heavier a rider is, the more load a unicycle must be able to take. This will require you to buy a unicycle that has a bigger motor and battery, so it can handle the weight. The lighter the rider, the smaller the motor and battery can be, as the load will not be too much. 
Age: For kids, a smaller sized unicycle 
When it comes to age, for children and teenagers, a 12-inch wheel should be a good size to start at. For adults, the ideal size of the unicycle wheel should be 14-16 inches. And when you become a pro, then you can look at 18 inches. 
Remember, the heavier a unicycle is, the faster it can go, however, to handle them at slow speed becomes difficult. Whereas with lighter unicycles, they are great to handle at low speeds, but with higher speeds, they become difficult to handle. 
Best Electric Unicycle For Beginners (Best Sellers)
Bestseller No. 1
Sale
Bestseller No. 2
Does the weight of the electric unicycles matter?
Here are some of some reasons why you should consider a compact electric unicycle
How to ride an electric unicycle?
 If you are a beginner, follow these simple steps to become a pro at riding an electric unicycle.
Step 1: Take your right leg and place it on the right pedal, bend your knees and then place your left leg on the other pedal. 
Step 2: Use a wall to get that balance. Slowly, move forward and backwards to get a sense of how to accelerate and brake. 
Step 3: When you have established enough confidence and got some practice, you can leave the wall and start riding the unicycle slowly. 
Step 4: When you've done this often, you can practice getting on and off without a wall and practice moving forward and leaning backward to get that momentum going.
Step 5: Find an open ground/place to practice turns. To turn left, the center of gravity should shift slightly towards the left through your left foot. Similarly, you can turn right too. 
Step 6: When you are cross a speed bump, make sure your knees are a little bent. Remember to leave your body loose. Don't be too stiff. 
*Always wear protective gear while you are practicing. *
How much does a unicycle cost on average?
On average, a high-end unicycle will cost you something around $800-$2000. There are models that cost even more. However, a nice, basic model will cost you around $250-$500. What you choose depends on your intended use and whether this is your first rodeo with Electric Unicycles or you're already  a pro. If you're buying an electric unicycle for the very first time, you could either:
–> Buy a very basic model that isn't very expensive, so even if it gets damaged while you're learning, you will not be ruining an expensive unit. Once you learn how to ride electric unicycles, you can buy a high-end Electric Unicycle for the longer run. 
-> Get an Electric Unicycle that you love from the get-go. And then later, you won't have to buy again. 
In both situations, things could go wrong. Many people buy a basic Electric Unicycle and since it doesn't have that power, they don't become super interested in riding them due to the "mediocre fun experience" Buying again a better electric unicycle later becomes costly.  While if you get a unicycle of your dreams in the first go, there is a good chance that you could ruin it due to being a beginner and inexperienced rider. Which is why you should get something that lies in the middle ground. Something that is more than just a basic Electric Unicycle but not an extremely expensive one. 
It isn't easy to choose which unicycle to buy after reading all the above information, which is why, after a lot of research, I've selected the top 5 unicycles in the market today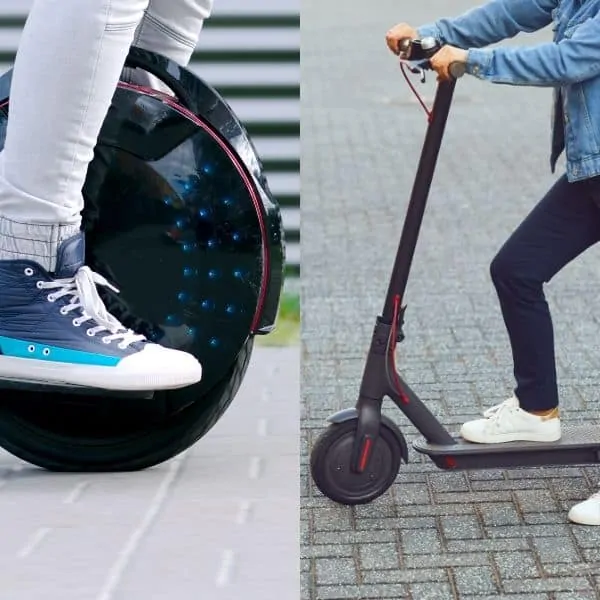 Electric Unicycles offer a serious transportation alternative.
But how do they compare to the electric scooters?
We will compare between these two means of transportation and see what alternative is probably best for you.
In conclusion:
It is always wise to do your homework before buying an electric unicycle. The products I've reviewed in this article are based on a mix of features, and has something for everyone, right from beginners to pros. Once you've figured out why you want to buy an electric unicycle and how often you're going to use it, you'll be able to zero down on the perfect one for you. I hope this guide has helped you enough to make that decision. 
Best Electric Unicycles – Editor's Recommendation 
Editor's 1st Choice
Inmotion V8S, 728Wh Battery/1000W Motor
Overall Rating:
Net Weight: 33 lb
Range: 38 miles
Editor's 2nd Choice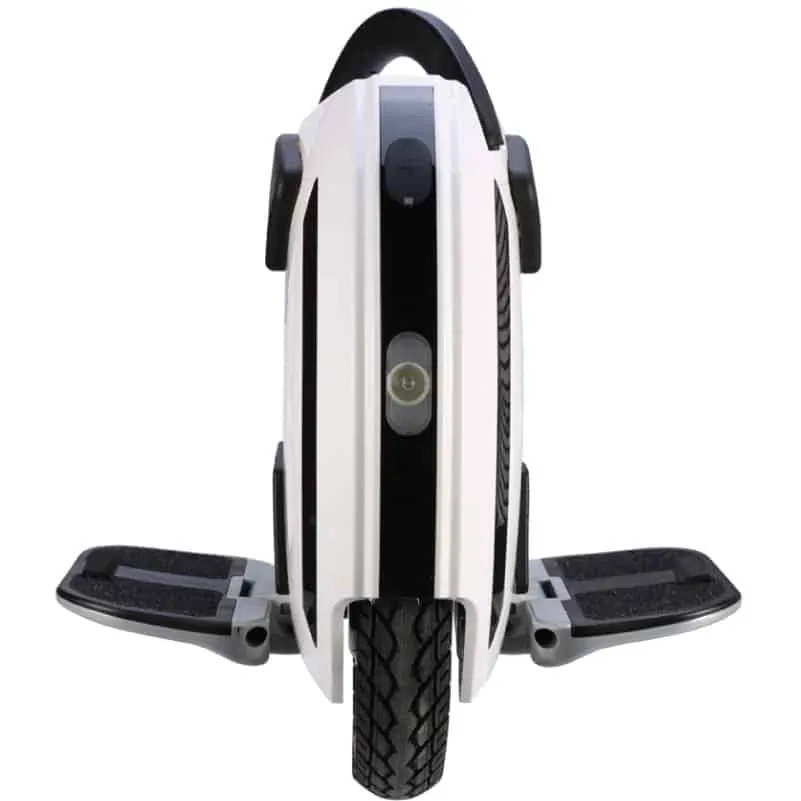 King Song 14D, 340/420Wh Battery, 800W Motor
Overall Rating:
Net Weight: 30 lb
Range: 15-20 miles
Editor's 3rd Choice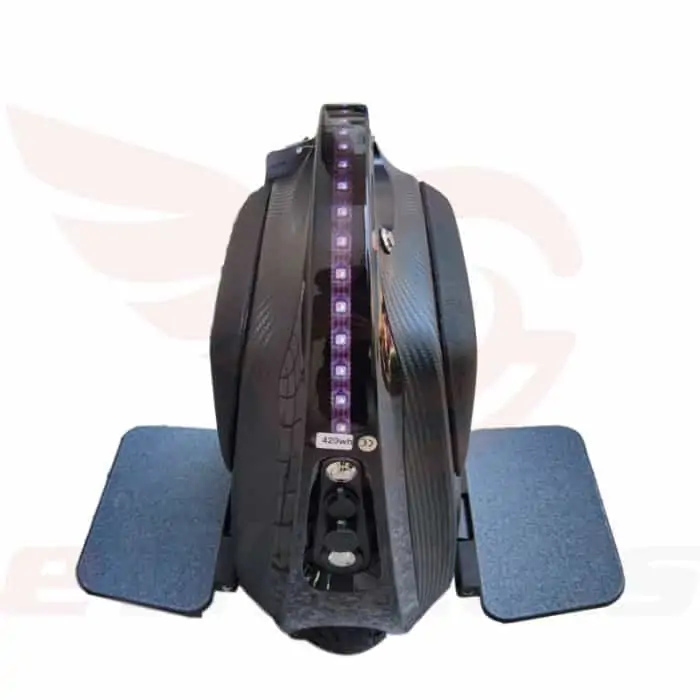 MTen3 10" 460Wh/84V Battery, 800W Motor
Overall Rating:
Net Weight: 22 lb
Range: 25-30 miles
Electric Unicycle Featured Topics 
Recent Topics