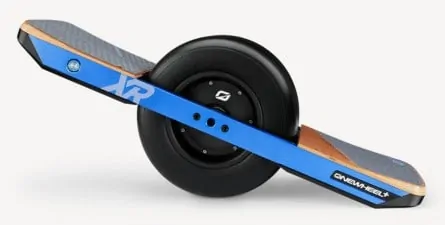 Is the Onewheel expensive?
Yes, the pricing on this personal transporter is outrageous, or at least what many people think. It's not an impulse purchase that many people can afford.
Best Alternatives To The Onewheel
INMOTION V8F Electric Unicycle One Wheel Self Balancing...
INMOTION V11 Electric Unicycle - 18 Inch Self-Balancing...
INMOTION V5F Electric Unicycle for Adults – 14-Inch One...
INMOTION V8F Electric Unicycle One Wheel Self Balancing...
INMOTION V11 Electric Unicycle - 18 Inch Self-Balancing...
INMOTION V5F Electric Unicycle for Adults – 14-Inch One...
Editor's 1st Choice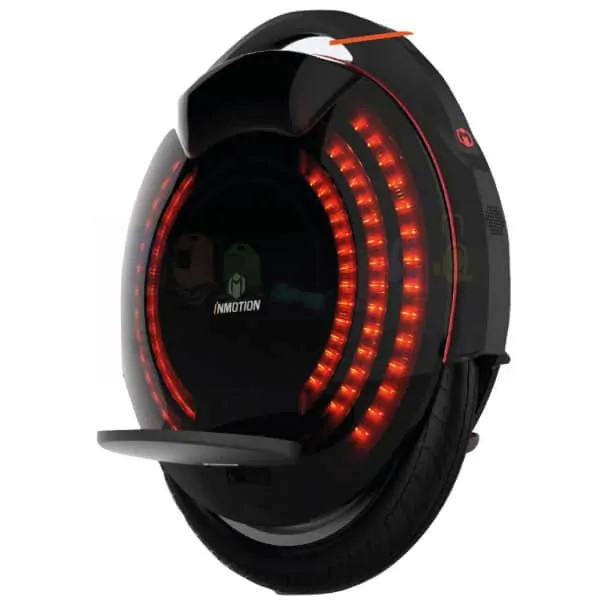 Inmotion V8, 480Wh Battery/800W Motor
Overall Rating:
Net Weight 32 lb
Range20-25 miles
Editor's 2nd Choice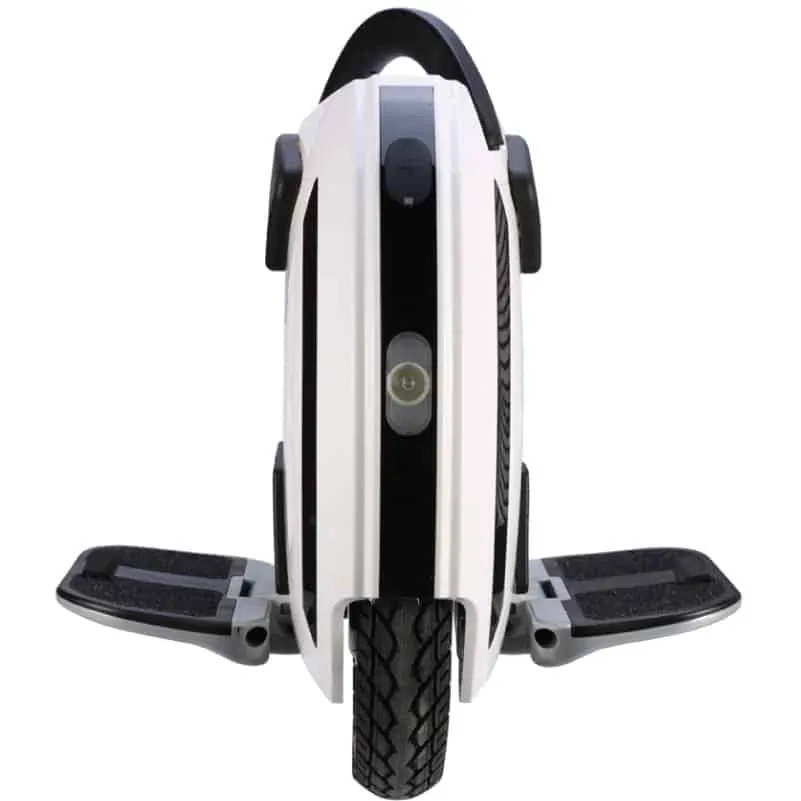 King Song 14D, 340/420Wh Battery, 800W Motor
Overall Rating:
Net Weight 30 lb
Range 15-20 miles
Editor's 3rd Choice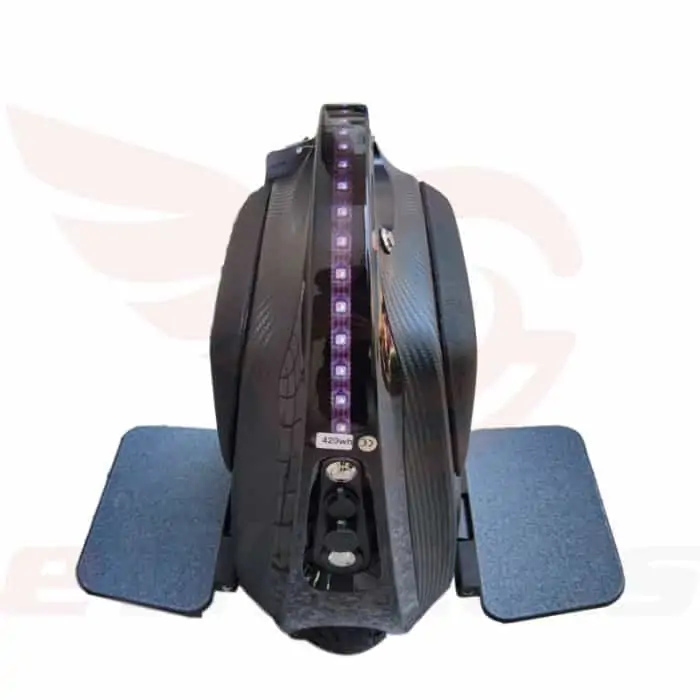 MTen3 10" 460Wh/84V Battery, 800W Motor
Overall Rating:
Net Weight 22 lb
Range25-30 miles
Of course, it's easy to see where Future Motion the maker comes from with the pricing.
For starters, Onewheel is so unique, and it's the first-ever product that has been produced at this scale, and so, yes, there're a lot of costs involved.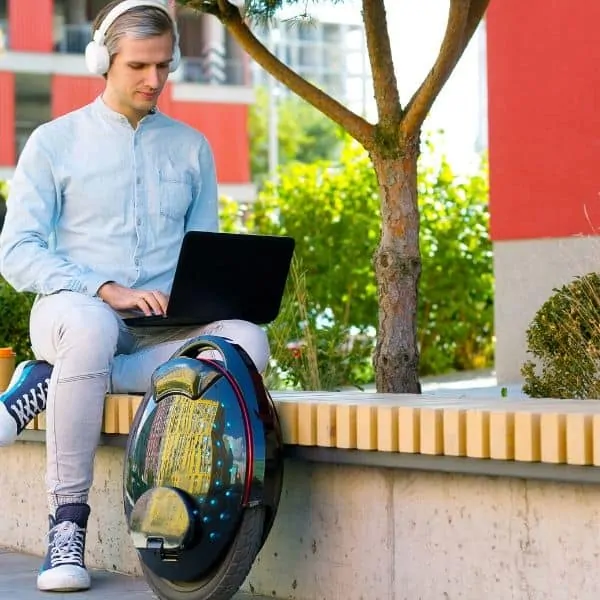 If you consider the research and development that goes into creating the Onewheel and then add the legal fees to protect the patent and design, it's easy to see why the product costs as much as it does.
But is the price worth it to you?
Is the Onewheel Worth it?
Everyone has a different value system regarding what they're happy to spend their cash one.
For instance, people will throw thousands of dollars to invest in the latest iPhone. Despite the exorbitant pricing and the availability of inexpensive yet functional China androids, owners find joy in the iPhones, and they're willing to pay for them. To them Apple products are worth it.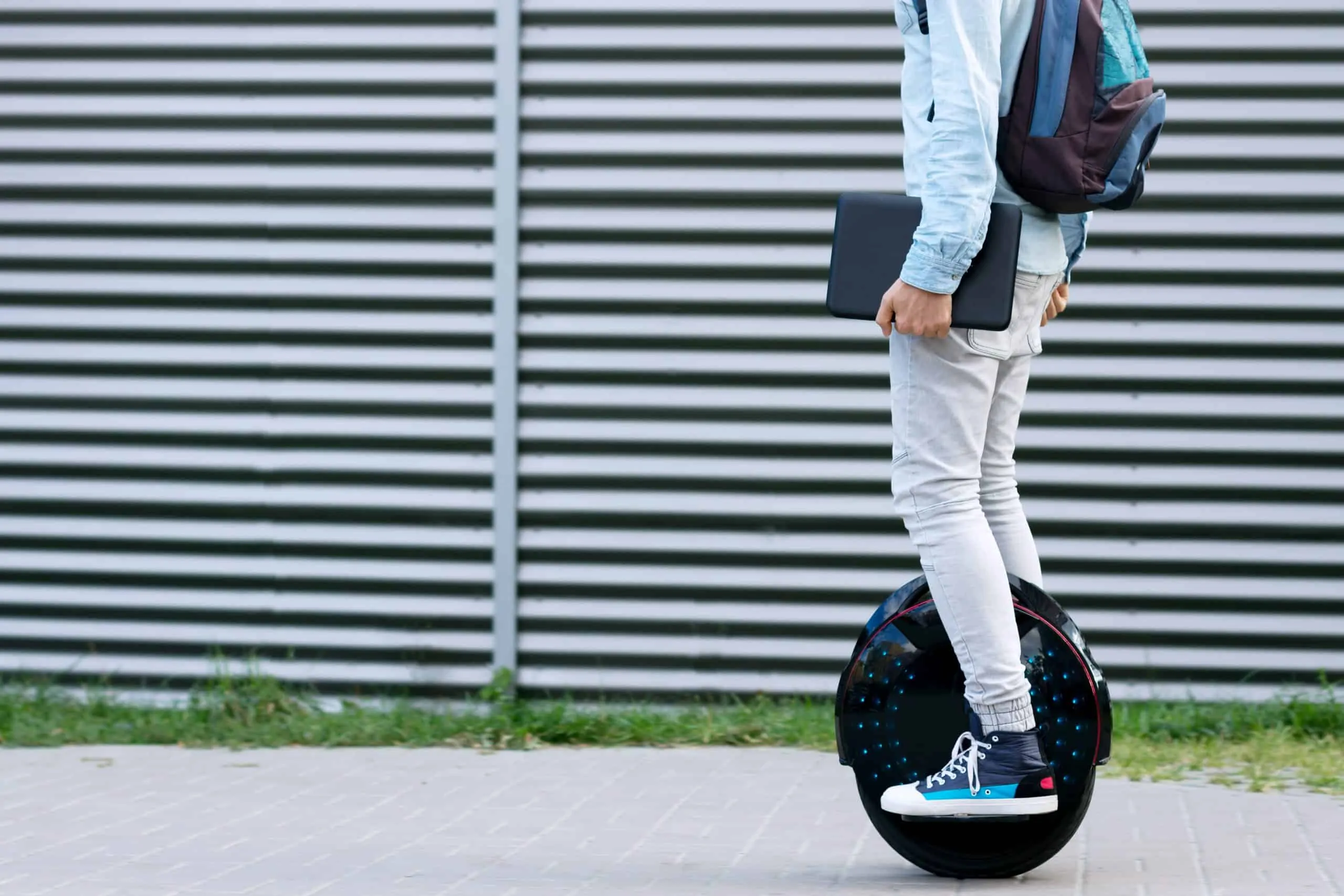 That said, some of the purchases can earn their pricing pretty easily; for instance, a mountain bike that delivers plenty of miles, or even a gaming console that sees a lot of hours.
But where does the Onewheel fit into the spectrum?
I would say the Onewheel offers an exciting way to cover distances, but that's nothing new since all the EUs do the same.
Also Read:
Uniquely, however, Onewheel does more than take you from one place to the other, but it offers an awesome riding experience, quite identical to that of surfing, longboarding, or snowboarding.
It's a highly diverse board that comes with a bunch of functionalities, still to be discovered.
Also Read:
Unlike the regular boards of personal transporters, it's unique in that it allows riders to commute long distances while knowing whenever they want some fun; it's easy for them to veer off and crush some gnarly terrains.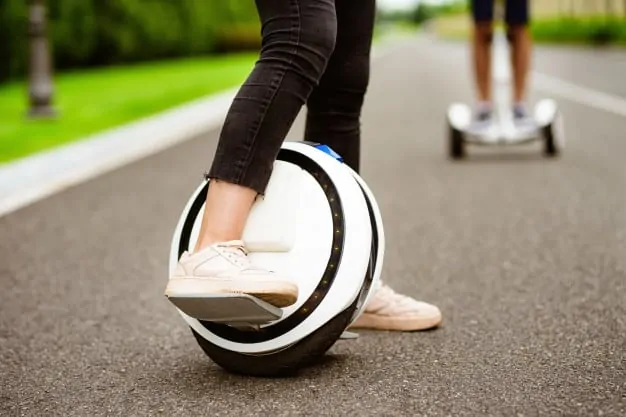 Again, the Onewheel has only a few moving parts, which translate to less maintenance.
The Onewheel community has also vouched for the fact that the Onewheel is safe as it includes a host of inbuilt safety features. Of course, there's no denying the fact that you'll need to learn using the Onewheel, but the technologies involved make the riding experience much safer.
Also Read:
Basically, when you look at the number of miles offered by the Onwheel, the lack of maintenance, and upkeep costs, the design, and innovative technologies involved, it becomes clear for the price tag, the Onewheel is worth it.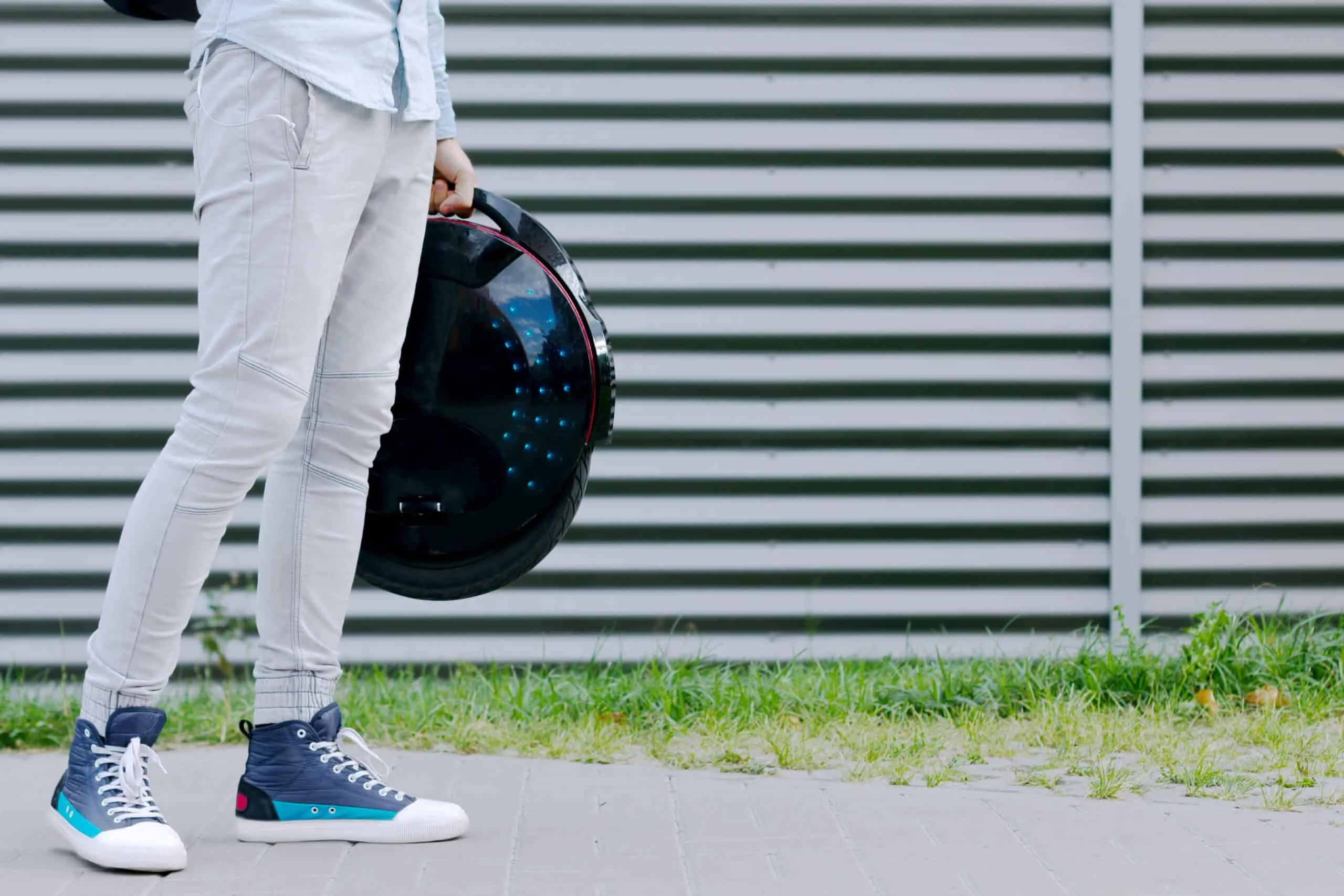 Of course, if you still really need the electric unicycle but simply can't afford the Onewheel or aren't so convinced you want to spend such huge sums, you can get creative with the costs, too.
Check out the top Onewheel alternatives in the market.
Also Read:
InMotion V8 Electric Unicycle
InMotion V8 Electric Unicycle
✔️DO IT ALL: Tackle the roughest path, the...
✔️COMFORT: With a taller body and extremely...
✔️MANUVERABILITY: V8's high pedals give you...
✔️BUILT-IN HANDLE: Never get stuck carrying...
✔️MOTOR KILL BUTTON: just underneath the...
InMotion V8 is a modern ride that has great functionalities to give you an exceptional experience. This electric unicycle guarantees you a gentle ride with a top speed of 20 miles per hour.
V8 is designed for cemented roads, but it also does well in going over rocks, bumps, and gravels. With a weight capacity of 264 lbs., it is a very portable model.
Also, compared to other models, it is more affordable, and for the pricing, you can be sure you are getting an elegant and reliable electric unicycle.
Best Feature:  What makes this unicycle unique is that it comes with a decent speed of more than 18 mph and still delivers a generous range of 31 miles.
Also Read:
Other Best Alternatives to the Onewheel 
A unicycle is what it exactly sounds like-single-wheeled cycle. An electric unicycle powered by electricity for motion.
However, the entire system relies entirely on the movements and balancing capabilities of the rider, as well as the self-balancing mechanism built inside the unicycle.
In more than one way, it's akin to the Onewheel only that it's motorized, so it requires minimal effort when commuting from one place to the other.
That said, we will look at the top 5 electric unicycle options worth considering.
Segway Ninebot S Smart Self-Balancing Electric Transporter
Sale
Segway Ninebot S Smart Self is dedicated to providing you with an unforgettable commuting experience.
With dual 400 watts motors, it quickly reaches a maximum speed of 10mph and can run up to 13.7 miles on a single fully charged battery.
Provided you don't exceed the weight of 220 lbs.; this Self-balancing transport vehicle fits you conveniently. It is also lightweight and small in size to easily carry around on subways and buses. 
This unicycle comes with IP54 waterproof protection to ensure you can use it on all weathers. When darkness creeps, you just need to switch the lights for better vision.
Best Feature:  One of the best features on this unicycle is the detachable knee control bar useful in stowing away in tight spaces. Also, its two 10.5-inch pneumatic tires offer a smoother ride on bumpy roads.
InMotion V10F | One Wheel Personal Transporter with Mobile App Control
InMotion V10F is one of the most dependable and most suited for the scenic runs.
This 2000-watt unicycle provides you with optimal performance at an affordable price. It has a maximum speed of 25 miles per hour, with a range of up to 62 miles on a single charge.
Another exciting feature is the integrated speaker that keeps you enjoying your favorite tunes. The unicycle has been made with weather-resistant materials and has a weight capacity of 260 pounds. The 2.5-inch-wide tire provides you with a better grip on any surface. 
Best Feature: The large pedals are mounted high to allow riders to make tight turns without worrying about pedal-scrapes.
Hiboy A5 Football Hoverboard Electric Unicycle
No products found.
Hiboy A5 Football Hoverboard comes with the modern and trendy design for a smooth and fluid ride. This sports-inspired hoverboard comes with the football-themed design making it perfect for football enthusiasts.
The unicycle features a maximum speed of 7.4 mph and a distance of up to 9 miles thanks to its powerful 350-watt motor. More so, it has a payload capacity of 200lbs to accommodate the weight of the average person.
With high-quality rubber materials, its soft tire offers a firm grip on the ground.
Best Feature:  We love the fact that this unicycle is portable and lightweight as compared to other ordinal unicycles. It also has a unique football design hence a perfect gift for football enthusiasts.
Solowheel Xtreme, Black
No products found.
Solowheel Xtreme is a dependable  unicycle, suited for anyone who seeks to enjoy themselves for a scenic run during the weekend.
The 1800W unicycle offers decent performance at a fair price and has a generous range of 12 miles on a single charge at a max speed of 10 miles per hour.
The V10F weighs 250 pounds, and while certainly not the lightest in its class, it's still a portable option.
Other incredible features include the wide 2.5 tires that promote a better grip, IP5 water rating, anti-spin button, and app synchronization.
Best Feature: The best feature of the Solowheel Xtreme is the rather unusual high pedal height that makes control much easier. When in use, it feels like you're controlling an 18-wheeler. It goes to show how stable the model is.
Conclusion
The Onewheel is a worthy electric unicycle, and it comes with plenty of benefits. Unfortunately, some feel that the admission price tag for the Onewheel is a bit on the higher side.
If anything, they're less expensive, yet functional electric models such as those we've listed above, which have more or less the performance of the Onewheel.
Recent Topics