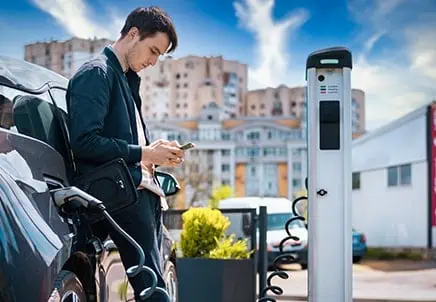 We are a diverse group of people with one goal, to help our readers make the right decision on which personal electric vehicle is right for them.
We talk about all kinds of PEVs and discuss their benefits, drawbacks, pricing, specs, reliability etc. Our goal is to help our readers make informed buying decisions of any means of electric mobility that suit their needs and lifestyle.
Electric Ride lab is committed to helping more people find out about the benefits of electric vehicles and providing them with all the information they need with unbiased opinion. The site aims to be a one-stop shop for anything related to electric scooters, electric bikes and electric skateboards as well as hoverboards. We talk about PEV's news, reviews, pricing information, and tips and tricks for getting around the PEV's world. Our blog is dedicated to bringing all these details under one roof.
We're a panel of PEV enthusiasts have made it our mission to help you find the top rated, and safest electric rides for you and your loved ones.
Personal Electric Vehicles (PEV's) are the future. Are you ready?
Still hesitant to make a switch, perhaps you have a few questions that need to be answered: why should I get a PEV? What is it going to do for me? How will my life improve if I go electric?
The world is moving towards a more eco-friendly lifestyle and electric rides have become one of the most popular choices. These vehicles are not only good for the environment but also have an amazing performance that will make you fall in love with them at first sight.
If you're not ready to get into this world and still see a lot of unknowns, be at ease because you're at the right place.
Our Vision
Our vision is to become the best source on the internet for people seeking information about alternative modes of personal transportation that employ green technology and renewable energy sources. We work together to develop, create, and produce content we're proud of for all e-riders in general.
Our Mission
Our main mission is to inform and educate our readers about alternative means for commuting and transportation in an eco-friendly way utilizing clean energy sources.
What We Believe in?
We believe great quality and excellent performance should be reasonably priced, reliable as well as an excellent value for the money. We believe in aspiringly presenting every aspect of e-riding information through an environment of resolute improvement in the quest for perfection.
With seamless form and absolute silhouette, our crew is designed to transform e-mobility for good. We outline every element around the comfort of e-riders, putting the thoughts through rigorous testing to ascertain models' safety and durability in all aspects.