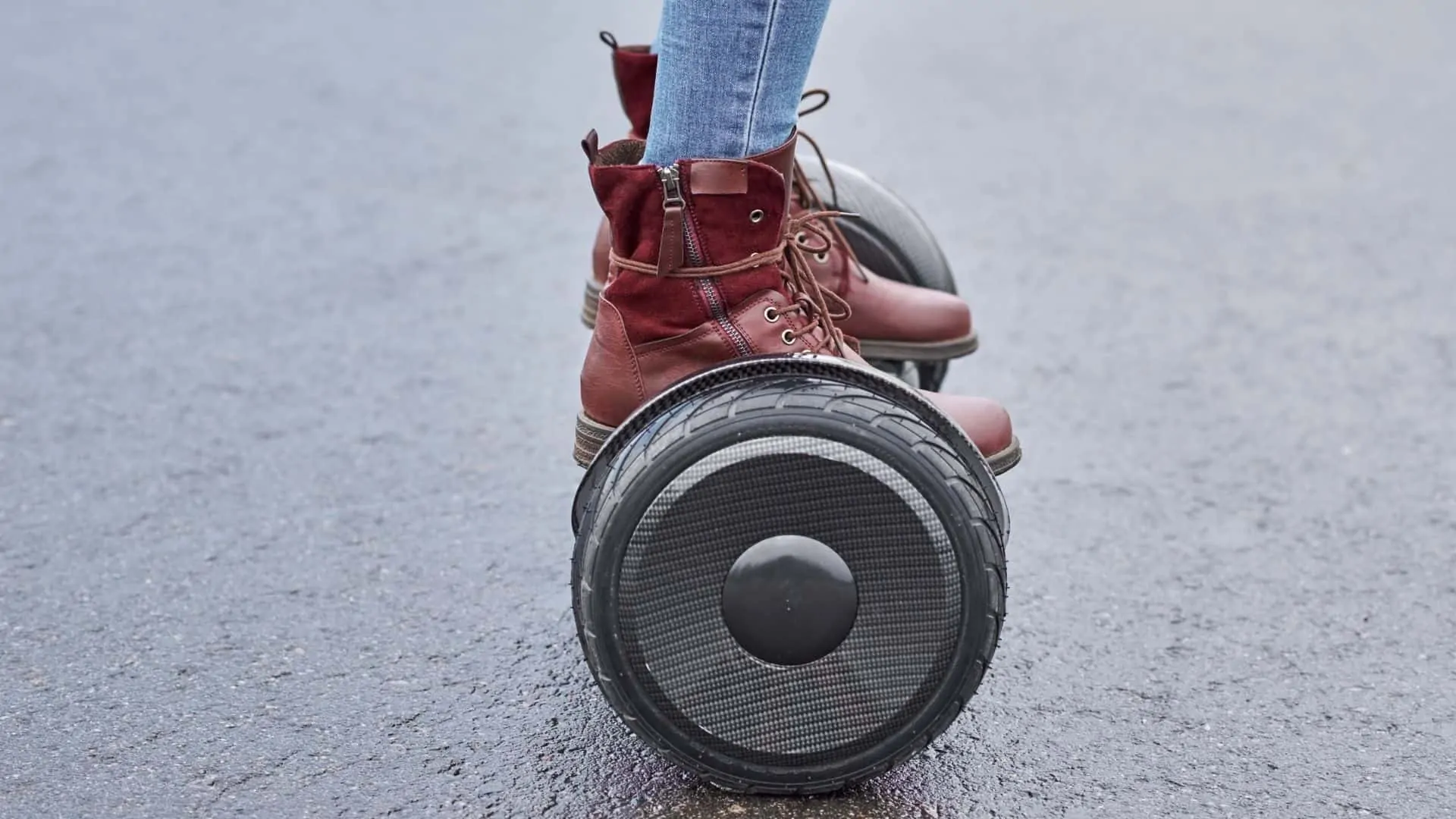 Truth be told, there's always a frugal person inside every individual.
And when it comes to purchases, we want an inexpensive, yet quality option.
Unfortunately, you get what you pay; but it's not always the case, and at least not in the case of hoverboards.
Also Read:
My Top 5 Hoverboards Under $200
Swagtron Swagboard Twist 3 Self Balancing Hoverboard for...
Editor's Choice
Hover-1 Ultra Electric Self-Balancing Hoverboard Scooter,...
Hover-1 Chrome Electric Hoverboard Scooter, Rose Gold , 6.5"
Editor's Choice
Jetson Flash Self Balancing Hoverboard, Built In Bluetooth...
Swagtron Swagboard Twist 3 Self Balancing Hoverboard for...
Editor's Choice
Hover-1 Ultra Electric Self-Balancing Hoverboard Scooter,...
Hover-1 Chrome Electric Hoverboard Scooter, Rose Gold , 6.5"
Editor's Choice
Jetson Flash Self Balancing Hoverboard, Built In Bluetooth...
Today, unlike a few years back, you don't have to dig deep into your pockets to get a quality and performance-oriented hoverboard. It's possible to get a budget option hoverboard even from some of the biggest brands.
See, a majority of the brands have realized hoverboards are no longer niche products, but for all and sundry.
So, companies are striving to make budget option hoverboards, some even under $200.
And the good thing is hoverboards under 200 have more or less a similar quality to the premium options.
That said, I'm pretty sure you still have some questions about the budget hoverboards such as:
How safe are budget hoverboards?
How low can their price go?
How is their performance?
Understandably so, you've every reason to get concerned, but in this article below, we shall expound on everything you need to know about the best budget hoverboards under 200.
Also Read:
How Much Does The Average Hoverboard Cost?
It's a hard question to answer, but generally, the cost depends on the features, specs, and motor size.
Typically, the price of a hoverboard in the market ranges from $100 to $700.
However, $200 to $500 is usually the sweet spot; at this price range, you get a hoverboard with decent performance metrics including reasonable speed (6-9 mph), reasonable range (8-10 miles) and a good battery life.
What is the Lowest Price for A Hoverboard?
Prices of hoverboards can get really low, and currently, the lowest price from hoverboards is around $120.
For instance, on Amazon, the Cho Hoverboard has the lowest price tag, coming slightly above the $100 mark.
So, yes, the lowest you can get for a hoverboard is between $100 and $150.
However, for the price, expect a basic hoverboard and one that is great for beginners, but won't excite the experienced riders.
And of course, this price means sacrificing a lot, including power, range, and other extras such as Bluetooth.
Also Read: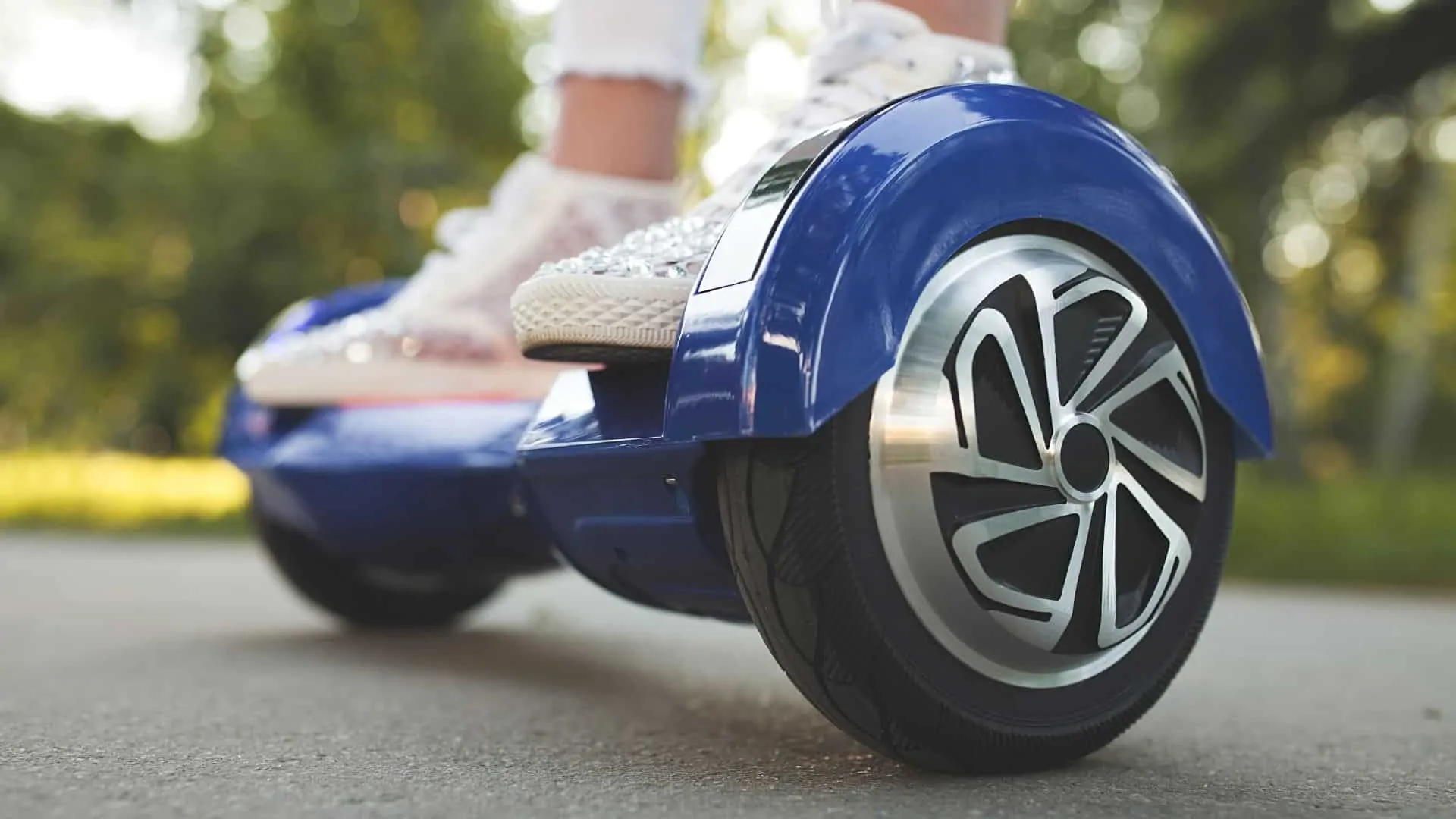 Are Cheap Hoverboards Any Good?
Just like with every purchase, you get what you pay for when it comes to hoverboards.
Budget options tend to be quite basic in their performance and characteristics. On the other hand, the newest and most feature-packed models tend to be more expensive.
However, it doesn't mean acquiring the most expensive hoverboard is a wise choice for everyone.
Sure, the expensive options might be packed with extra features such as Bluetooth, waterproofness, and App integration, but remember the extras are not necessary for everyone.
If you need a frills-free option, simply rated for safety, and performance, then a budget option hoverboard will do.
Are Cheap Hoverboards Safe?
Safety is among the most critical factors to consider when selecting a hoverboard.
Now, unless you live under a rock, you already know there was a massive recall of hoverboards a few years back due to safety reasons.
Word on the streets is the cheap hoverboards were and are still more prone to explosions, but that isn't true. It's possible to find a cheap, yet safe hoverboard.
See, a lot has changed since 2015. Underwriter Laboratories, a global safety regulating agency, introduced stringent rules that every manufacturer should comply with when designing a hoverboard.
Since then, the overall safety of hoverboards improved, and currently, provided you purchase a UL-Certified hoverboard, you don't need to worry about safety.
The price does not determine safety; an expensive, yet non-certified hoverboard doesn't guarantee safety. On the other hand, a cheap, yet UL-certified hoverboard is safer.
Also Read:
What is the best affordable hoverboard?
The SISIGAD Hoverboard 6.5" is among the budget option hoverboards.
No products found.
Despite the budget tag, it's quite a performer, with the dual motor allowing you to achieve a speed of up to 6 mph.
It can also support riders of up to 200 pounds, so ideal for most teens.
Then with 6 1/2", it should be easy to traverse most terrains with the least difficulty.
It's an ideal option for the beginners, thanks to the UL 2272 certified battery system ensuring all-electric systems conform to the safety regulations.
It's also an aesthetic, personal vehicle, coming with 2 LED front lights and 2 LED wheel lights for greater visibility and appeal.
Also Read:
What are the Safest Hoverboards to Buy?
Safety can't get any better than the UL-certified hoverboards since they all undergo rigorous and thorough testing to ensure they meet the safety standards.
In particular, consider hoverboards with UL 2272 Certification– a certification tailored for the hoverboards.
The certification ensures that hoverboards conform to international fire and safety standards.
Best Hoverboard for Beginners
Hoverboarding is an exciting and thrilling sport, but for beginners, it might be a bit challenging.
Here are some of the features beginners need to consider when purchasing a hoverboard.
1) Self-Balancing Technology
Like bicycles, the greatest challenge for beginners on a hoverboard is maintaining balance.
So, when picking a hoverboard, it's wise to choose one with self-balancing technology to help control speed and balance even on the rugged terrain.
2) Different Riding Modes
The ideal hoverboard for beginners should feature different riding modes, allowing users to choose a mode they feel comfortable with.
A hoverboard with different modes also lets you "grow" with your hoverboard, since you easily change to higher performance settings once you're past the beginner stage.
3) Power and Speed
A hoverboard for a beginner doesn't need to be that powerful.
A hoverboard with 250W of motor power and a 5-7 mph speed is great for beginners as it doesn't compromise their safety.
4) Safety
Speaking of safety, the need for picking a UL-certified hoverboard can't be overemphasized anymore.
Choosing a UL-certified will guarantee your riding safety.
5) LED Lights
LED lights aren't always necessary, but if you're going to ride at night, they'll offer illumination, allowing for safe and secure riding.
Also Read:
Is Hoverboard Worth Buying?
Hoverboards are fun to use.
Unlike the mundane forms of transports such as cycling, a hoverboard offers a refreshing way to get from one place to another.
However, they might not be a worthy purchase for everyone, and so before making a purchase, you need to think critically about your purchase.
First, hoverboards cost anywhere from $200 to $500, so if you're willing to spend that much for a hoverboard, then a purchase shouldn't be much of a big deal.
Secondly, consider the frequency of use. Surprisingly, hoverboards require lots of muscle control and abdominal muscle strength. So, if you're not active, you're likely to get tired fast, which might deter your usage.
The most important question to ask yourself is why you need a hoverboard. Is it because it's trendy, or whether you genuinely need it? It's crucial to determine the differences because remember trends often come and go.
What Age is a Hoverboard Suitable For?
The minimum age requirement for Hoverboarding is eight years.
That said, some kids, as you as six or seven years, can comfortably ride a hoverboard, so the answer should really be-it depends.
However, many manufactures are clear and don't recommend a hoverboard for kids of 5 years and younger.
Also Read:
What Is The Best Brand For Hoverboard?
There're numerous hoverboard brands in the market, but SEGWAY is probably the most trusted brand in the personal transport domain.
And though they only have two hoverboards in the stable (Ninebot S and the Minilite), their track record and quality speaks volume about the brand.
Other notable brands in the market include:
What is the Most Reliable Hoverboard?
Reliable hoverboards have certain features in common, and in the text below, we shall look at the features to expect from a reliable hoverboard;
1) Safety
Safety should always be a priority for any hoverboard. When selecting a hoverboard, pick one a UL-Certified for guaranteed safety.
2) Durability
A reliable hoverboard should sport a sturdy construction.
The choice of material should be reliable, allowing your hoverboard to take hits and even drops without compromising on its integrity.
3) Lightweight
Sometimes, you need to haul your hoverboard, and so, in as much as you're concerned about durability, pick a hoverboard made from lightweight materials for improved portability.
4) Motor
The size of the motor determines the overall performance of your hoverboard.
A 250-watt motor is sufficient for a fun performance, but a twin 250-watt hoverboard will even double the fun.
5) Speed and Range
Both of these components will determine how fast and far you can go.
The acceptable range for hoverboards is 9-12 miles, while 7-8 mph is the acceptable speed.
However, for kids and beginners, pick one with lower speeds.
Conclusion
There you have it; it's now easy to find a hoverboard, even when you're on a budget.
All you've to do is simply select a hoverboard that will address your Hoverboarding needs.
Recent Topics