Recommended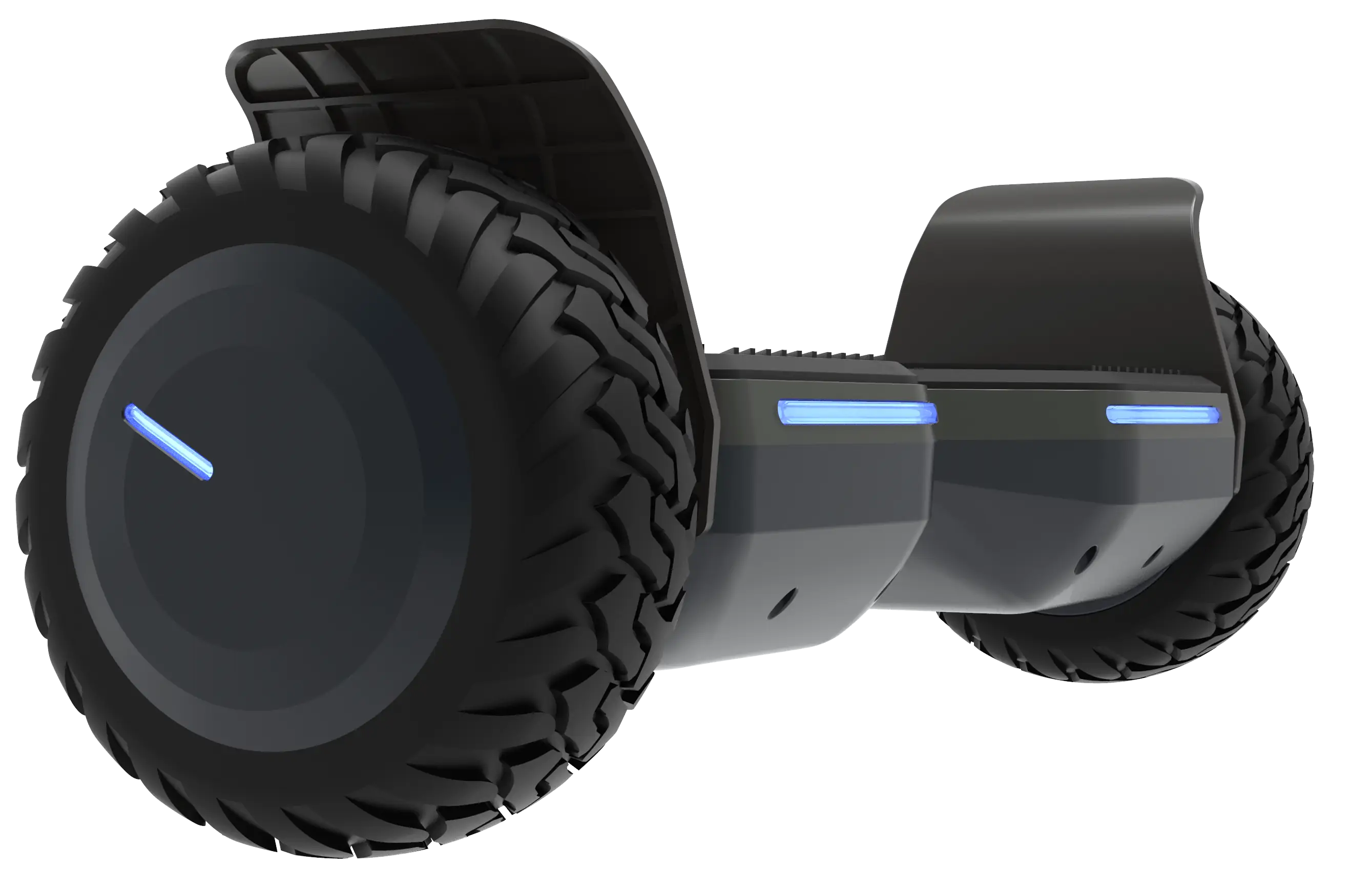 Gotrax SRX PRO
Overall Rating: 4.5/5
8.5 Inch tire size
 7.4 mph top speed
7.5 miles range
Equiped with Bluetooth and LED lights
Gotrax SRX 
Overall Rating: 3/5
6.5 Inch tire size 
7mph top speed
5 miles range
Equiped with Bluetooth and LED lights
Also Read:
Who knew that after they crashed onto the scene in 2015 (looking very like a fad – and a rather dangerous one at that!), hoverboards would still be popular 4 years later?
Actually in 2021 they're safer than ever before…
Yep, UL certification, fireproof designs, better quality materials, and the constant addition of new and exciting features. You can actually get a really good (and safe) self-balancing scooter right now, for a VERY reasonable price.
Gotrax have impressed in recent years with the introduction of some pretty decent products to the rideables market. In this Gotrax SRX review, I'm going to see how their latest "next generation" hoverboard range compares to similar priced electric scooters on the market to see if they're worth the investment.
So without further ado, let's crack on…
Also Read:
Curious? Let me explain:
There are two hoverboards in this new range – the SRX (a standard 6.5-inch wheel scooter) and the SRX Pro (an 8.5″ wheel all-terrain model).
At first glance, you'll probably notice that although they're similar in shape to other self-balancing scooters on the market, they do stand out nicely with their own unique design and style (plus a good range of colors to choose from).
They use self-balancing technology which means the board self-levels to be parallel to the floor, making it easier and safer to ride.
One important thing that they have in common is that they're both UL2272 certified (as are all good hoverboards in 2019). Stringent testing has been performed on the electrical systems to make sure that they are safe and fireproof  (so you don't need worry about fires or explosions).
Let's take a look at what you get with each model:
Also Read:
The features & specs side by side for comparison
| Features | Gotrax SRX | Gotrax SRX Pro |
| --- | --- | --- |
| Cell | | |
| Size | 6.5 Inch Tires | 8.5 Inch Tires |
| Top Speed | 7mph | 7.4mph |
| Range | 5 miles | 7.5 miles |
| Motor | 200W Dual Motors | 250W Dual Motors |
| Max Load | 220lbs | 220lbs |
| Bluetooth | Yes | Yes |
| LED Lights | Yes | Yes |
| UL2272 Certification | Yes | Yes |
| Where Can I Ride? | Urban Terrain (Smooth, level ground) | Mud, Grass, Sand, Gravel (All Terrain) |
| |  Check Best Price |  Check Best Price |
Also Read:
So, does the SRX series bring anything new to the market?
They both have pretty good specs for their respective price points. As you can see they both have a good average speed and range, and would make a good starter purchase for someone new to hoverboarding (or even an upgrade to an older model).
6.5 inch wheel standard hoverboards are usually similarly made with the same features (although some are definitely better made and more reliable than others). So even though I like it a lot (and it's certainly a good buy), I'd hesitate to tell you the Gotrax SRX is something "off the charts" special. It just that it doesn't have any stand out features other than its look.
It DOES have Bluetooth, which is a step up from Gotrax's own previous models the Hoverfly ECO and ION which were lacking bluetooth speakers. And I do really like the design – actually it's probably one of the most stylish self-balancing scooters I've seen. Plus it comes in a nice variety of colours so there's something to suit everyone.
I also like that Gotrax are a US-based company with US customer service. It just makes life easier if something goes wrong (which let's face it, can happen with electrical items).
Also Read:
On the other hand, I REALLY like the Gotrax SRX Pro…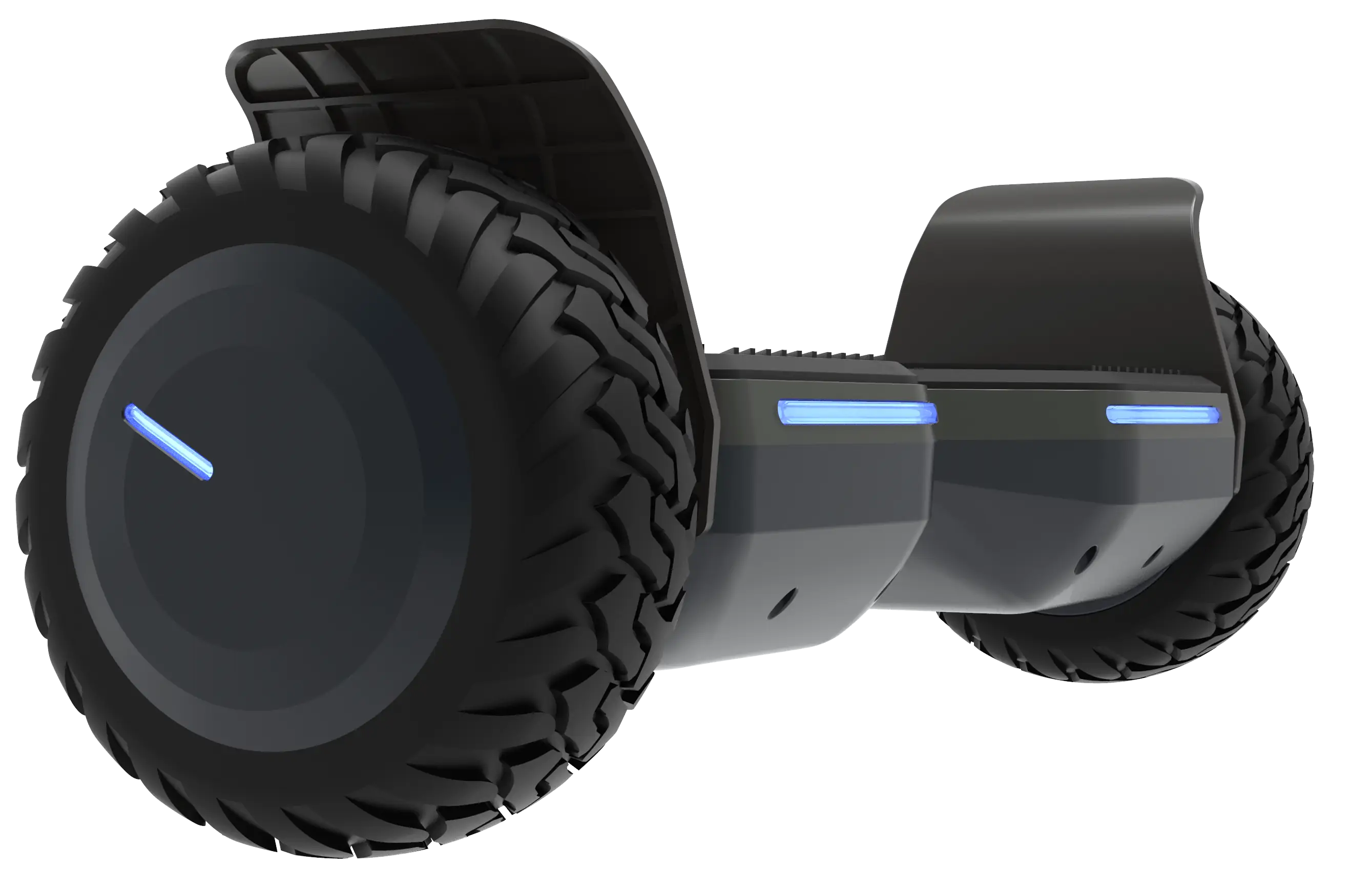 With 8.5″ tough rubber all-terrain tires, this is an off-road hoverboard you won't want to miss (especially at this price). The average off-road model often costs in the region of $400, so at approx half that price, this is really a bargain, albeit with slightly fewer features.
It IS equipped with Bluetooth speakers so you can enjoy your favorite tunes as you ride – not a big deal to some but I know kids and teenagers love their Bluetooth!
The main difference between this and the more expensive off-road hoverboards is that this has dual 250 watt motors and solid rubber tires, whereas brands like the Halo Rover have dual 400 watt motors and air-filled tires. In keeping with the saying "you get what you pay for", the more expensive hoverboard would offer a slightly smoother, more comfortable ride, and a higher level of power and speed.
You wouldn't really notice the difference unless you were trying them out one after the other – as an affordable all terrain scooter it's actually very good for the price. If this is your first off road hoverboard and its more suited to your budget range, then by all means give this a try! 
The bottom line…
I like them both – they're high quality, safe and stylish additions to the electric scooter market and I have no doubt that they'll be top sellers this year. You can't go wrong with the Gotrax brand, especially as they're a reputable US-based company. There's also a returns policy and warranty (do check out the terms of these before you buy as they'll have certain limitations).
Who are these hoverboards most suitable for?
They're super fun for kids, but with a weight capacity of 220lbs they're also powerful enough for most adults to enjoy too. Fun for all the family – even your teenager will want to join in! You can't go wrong with a gift that brings the family together, and this does make an awesome and well-received gift.
Whether this is going to be your very first foray into the world of hoverboarding, or you're a seasoned pro looking to upgrade to something a bit more modern, I think either of these boards would fit the bill.
Just take into consideration what kind of terrain you'll want to ride on because that'll determine which you choose (the Gotrax SRX Pro is certainly the more versatile of the two being an all terrain model, but of course that also means its a little more expensive).
If you have any questions or comments about this Gotrax SRX review just post in the comments box below:
Recent Topics