Are you in the market for a powerful but affordable step-through commuter e-bike? Well, you may have hit gold because in this article we're going to take a look at an ebike we tested and which we consider is one of the industry's most underrated commuter e-bikes; the KBO Breeze Step-through.
The KBO Breeze ST indeed weighs considerably more than the average e-bike, however, it makes up for all that bulk with a high-capacity battery that's guaranteed to exceed your expectations. Let's break down our field test feedback and explore the specifications of this e-bike to help you decide if it's a good fit for you.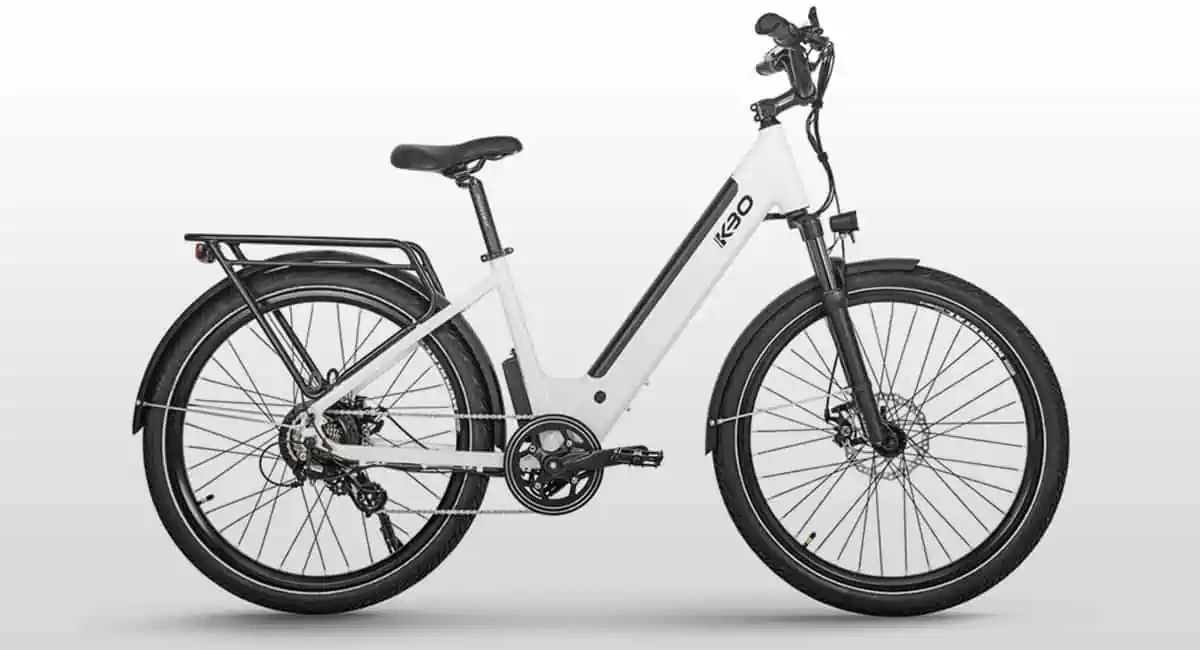 Testing Evaluation
Tested against similar models within the same category
Main Features:
Riders Weight Limit | 300 lbs (136 kg)
Motor | 500W Brushless Geared Hub Motor
Range | Up to 30- 55 Miles per Charge
Battery | 48V, 16Ah Lithium-ion Battery
Speed | 20 MPH
Complete breakdown of the KBO Breeze Step-thru
Motor and Power
The KBO Breeze ST comes with a brushless geared hub-motor fitted into its rear wheel. This electric motor has a continuous power rating of 500W, but can generate up to 750 Watts of power at peak performance.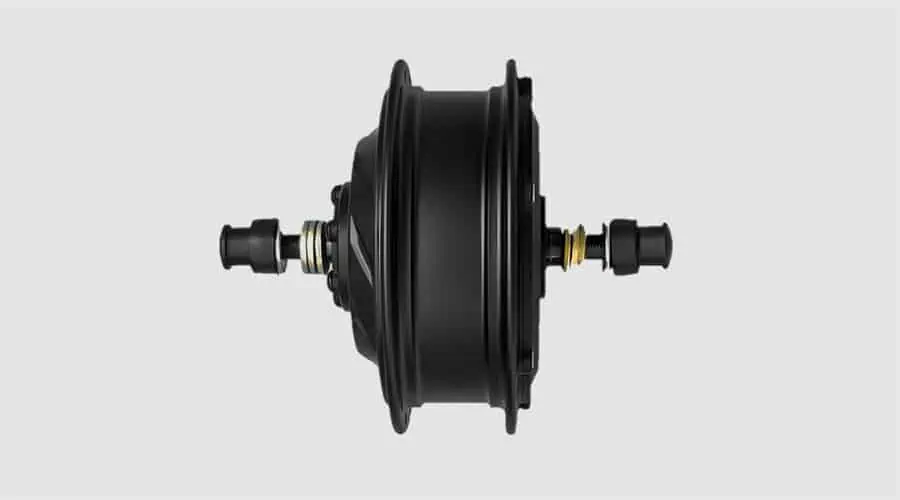 Range
The KBO Breeze ST is equipped with a slightly larger battery (768Wh) than most electric bikes in its class, so expect to get between 30 and 55 miles of range on a single full-charge of its battery pack. 
| E-bike Name | Battery Capacity |
| --- | --- |
| | 48V 14Ah (672 Wh) |
| | 48V 16Ah (768 Wh) |
| | 48V 14Ah (672 Wh) |
| | 48V 9.6Ah (460.8 Wh) |
| | 48V 15Ah (720 Wh) |
What's even more impressive about KBO batteries is that they only use Samsung or LG cells. Another thing worth commending KBO for is that they actually include a fast charger in the bike's packaging at no extra cost.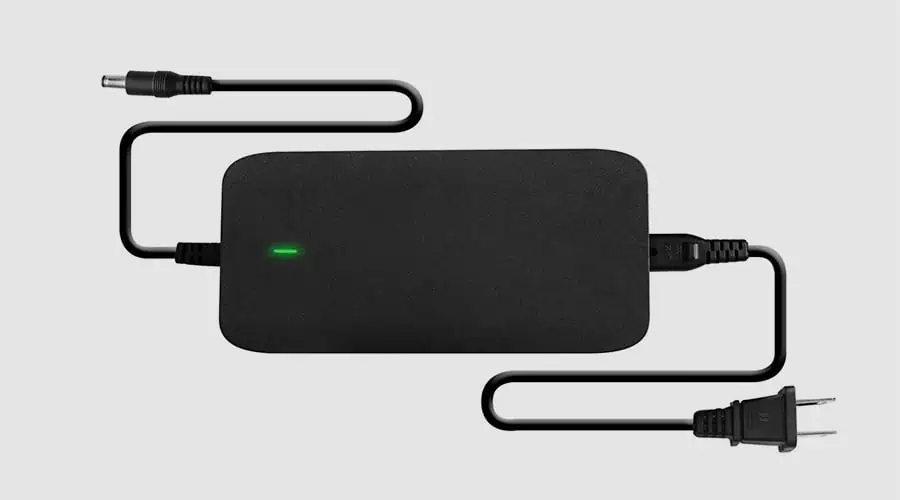 The Breeze Step-through comes with a 3A charger that recharges the bike's high-capacity battery from empty to full in less than six hours.
Speed
The bike has a speed limit of 20mph, however, we were able to reach speeds of 22 miles an hour when we switched to the bike's highest pedal-assist level. 
Even in throttle-only mode, the bike sometimes exceeds the 20mph speed limit programmed into its controller. Overall, I guess it's safe to say that the KBO Breeze ST is capable of reaching speeds of 28 mph if certain conditions are in play such as terrain condition, rider's weight, wind resistance….etc
Climbing Ability 
The KBO Breeze is a pretty decent electric bike in terms of hill-climbing power. In a real-world hill-climbing test, the KBO Breeze was able to make it to the top of a 10/11% grade hill with an average speed of 12 miles an hour. 
That's pretty impressive for a bike in its price range. I don't think riders should face any problems traveling up moderately steep hills. Where you might start to notice the bike struggle is when you attempt to climb very steep gradients. 
However, I wouldn't advise purchasing this e-bike if you live in an area with very steep hills.
Ride Smoothness
I really don't see why users wouldn't enjoy smooth rides on the KBO Breeze ST. The bike comes with a front suspension system and is also fitted with larger-than-average wheels.
Its aluminum alloy front forks allow for up to 80mm of wheel travel and can be locked out to enhance the bike's speed when riding on paved roads.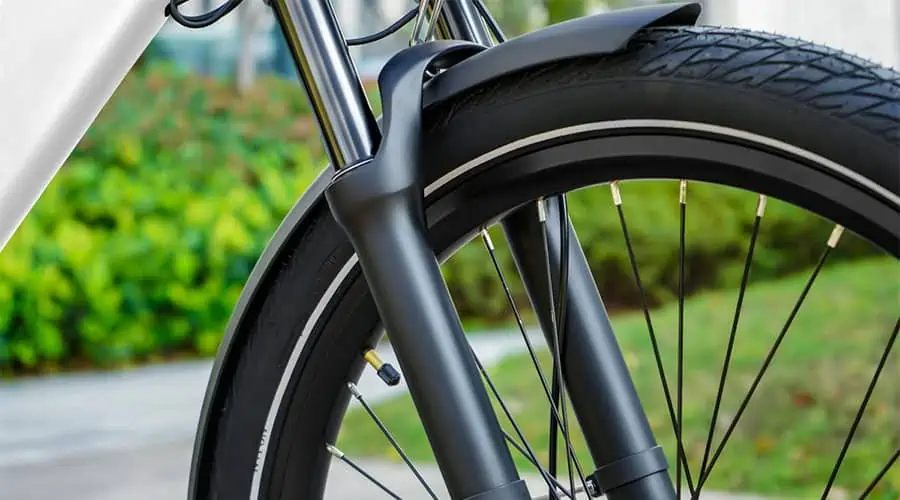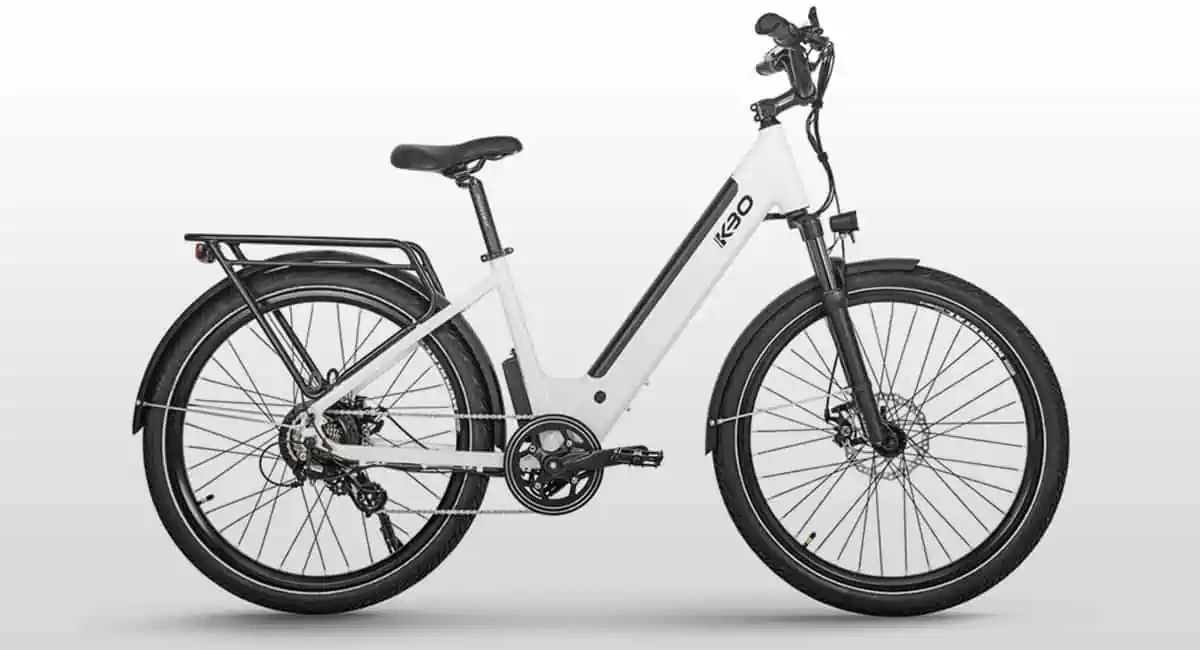 Testing Evaluation
Tested against similar models within the same category
Main Features:
Riders Weight Limit | 300 lbs (136 kg)
Motor | 500W Brushless Geared Hub Motor
Range | Up to 30- 55 Miles per Charge
Battery | 48V, 16Ah Lithium-ion Battery
Speed | 20 MPH
Weight Limit and Net Weight
Some people believe that step-through bicycles aren't as durable as high- or mid-step bikes because they don't have a top tube that connects their front and rear ends together. Well, it's worth noting that the KBO Breeze ST is not like those "structurally weak" step-through electric bikes we hear about all the time.
This e-bike can support up to 300 lbs (136 kg) of weight. If you're a heavy rider who hasn't had any luck finding a commuter e-bike that's sturdy enough to hold your weight, the KBO Breeze Step-Through might just be the right electric bike for you.
The bike isn't lightweight though. It weighs about 62 pounds (28 kg).
Display and Controls
The KBO Breeze comes with a backlit LCD device that displays the bike's speed, battery consumption, pedal-assist level, and trip distance. Also programmed into the meter is an advanced menu that allows riders to increase the bike's speed limit.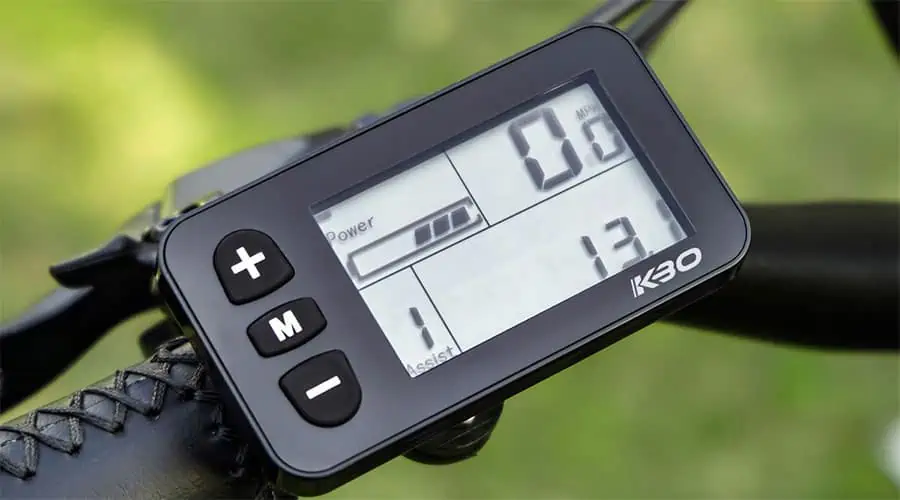 Water Resistance
KBO doesn't exactly specify the Breeze's water-resistance rating. They do, however, state that the bike can be ridden under light rainy conditions. 
Like most e-bike manufacturers, KBO warns against riding the Breeze under very heavy rain. This is so riders don't accidentally submerge the bike's motor — or any other electronic component located close to the bottom of the bike — in a puddle as they ride along. 
Warranty and Shipping 
The KBO Breeze ST ships to addresses in the 48 contiguous US states for free. Shipments to Canada attract a $150 handling fee for bikes and a $5 fee for accessories.  
Delivery to the areas mentioned in the previous paragraph usually takes between 7 and 15 business days. Currently, KBO does not ship its products to Puerto Rico, American Samoa, Guam, the U.S. Virgin Islands, and any of the two non-contiguous US states (Alaska and Hawaii). 
KBO also extends a 2-year limited warranty on all their bikes. However, it's worth noting that the warranty only covers defects from the manufacturer. 
Pros & Cons of the KBO Breeze Step-through
Pros
1) The bike comes with a lot of accessories
You sure won't be needing any aftermarket accessories to get this bike ready for riding in different conditions. It comes with front & back full-length aluminum alloy fenders, a rust-resistant kickstand, a large-payload rear rack, a 48V headlight, and a rear light that also functions as the bike's brake light.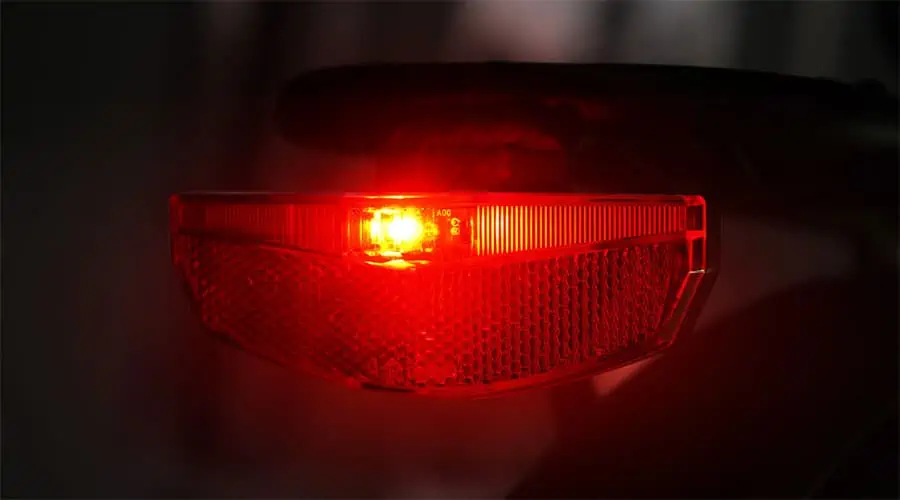 2) Its step-through frame makes it more accessible than the regular model
Let's face it; getting on a high-step bicycle can be pretty inconvenient if you're short or overweight. Most manufacturers mitigate this issue by designing e-bikes in both high- and low-step variations and KBO isn't any different. 
The e-bike brand manufactures the Breeze in both step-over and step-through frame designs.
Cons
1) It's a heavy e-bike
The KBO Breeze ST weighs 62 lbs; that's almost three times the weight of a regular road bike. This is partly due to the fact that the frame has been reinforced to maintain a high level of durability. 
2) KBO didn't do a very great job with the bike's cables
The front end of the KBO Breeze ST has too many exposed wires. Besides messing with the bike's overall appearance, this also affects the steering of the bike.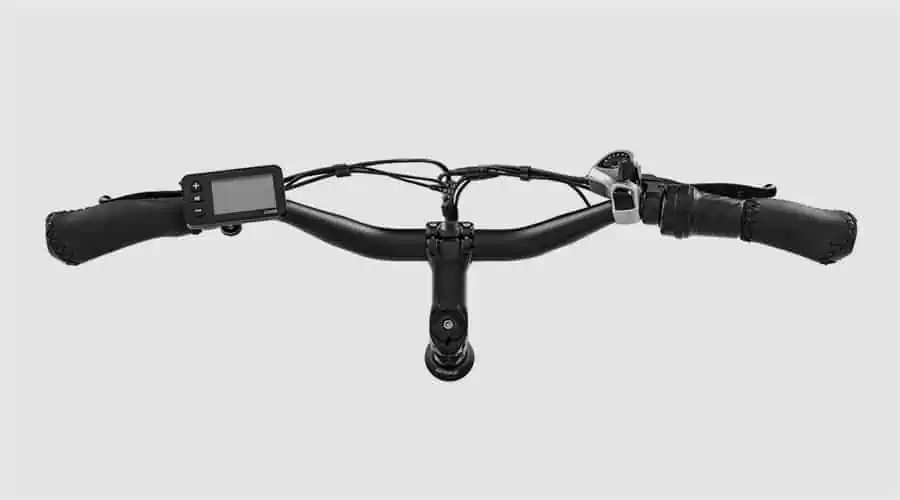 Who's the KBO Breeze ST For
The KBO Breeze ST is the perfect electric bike for commuters, recreational riders, delivery men, etc. Pretty much anyone that just likes biking casually. It is also suitable for some light off-road riding. 
Who's the KBO Breeze ST Not For 
First of all, I wouldn't recommend purchasing this e-bike if you're under 5'4". The bike's recommended rider height is between 5'4" and 6'2". Anyone under or over that height range might have issues operating the bike.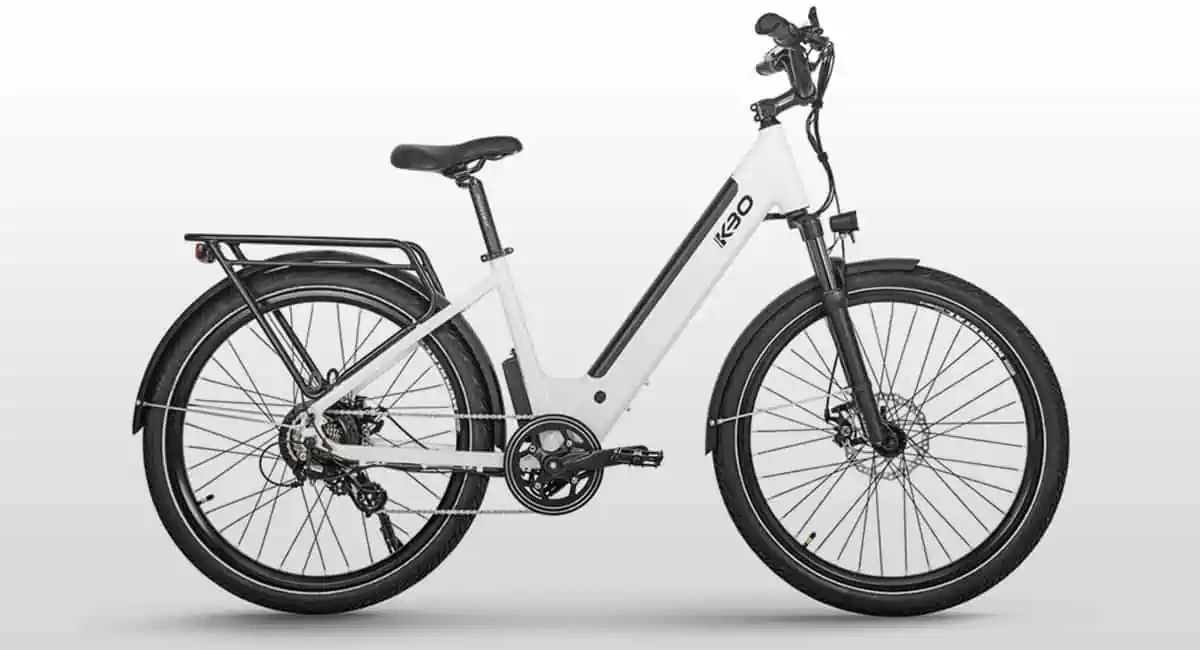 Testing Evaluation
Tested against similar models within the same category
Main Features:
Riders Weight Limit | 300 lbs (136 kg)
Motor | 500W Brushless Geared Hub Motor
Range | Up to 30- 55 Miles per Charge
Battery | 48V, 16Ah Lithium-ion Battery
Speed | 20 MPH
Recent Topics