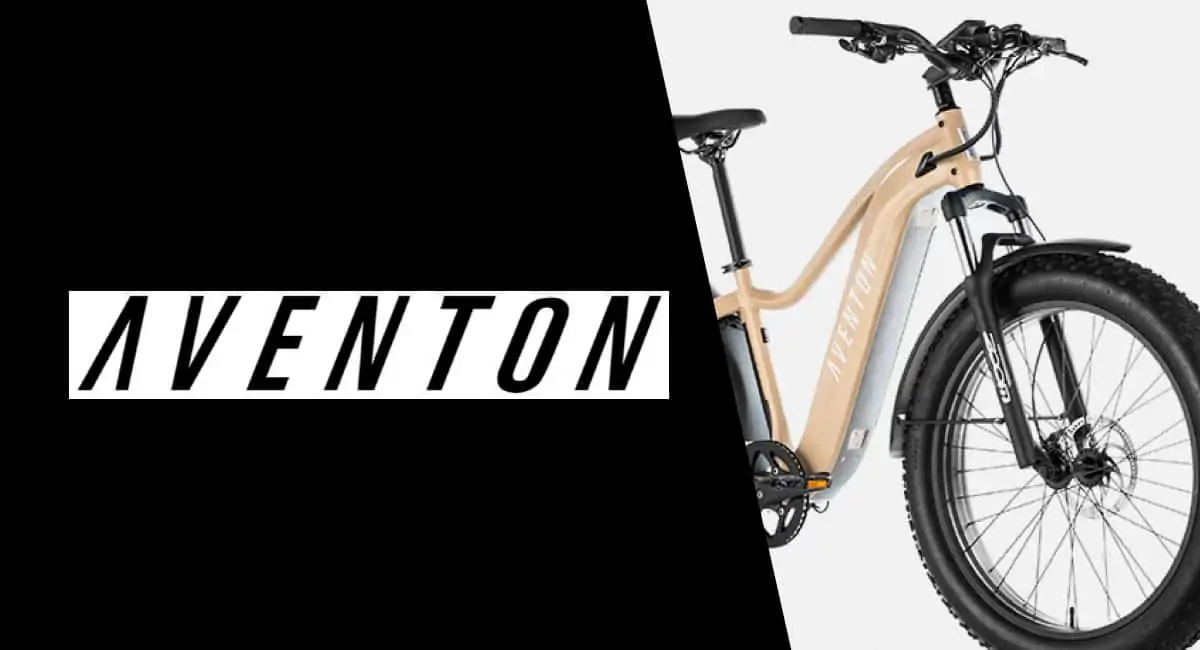 "Who is Aventon, and do they manufacture quality e-bikes?" These were the questions that crossed your mind the first time you saw an electric bike with "Aventon" (Mexican for ride or push) branded across its down tube.
These days it's hard to tell a good e-bike from a below-average e-bike. The recent surge in demand for electric bikes has seen several entrepreneurs and startups rush into the industry. Some of these e-bike manufacturers have flooded the market with inferior products sourced from China.
So, are Aventon e-bikes any different? This post will cover almost everything you need to know about this award-winning electric bike brand that has managed to get reviews from Forbes for creating e-bikes that are the "best bang for your buck".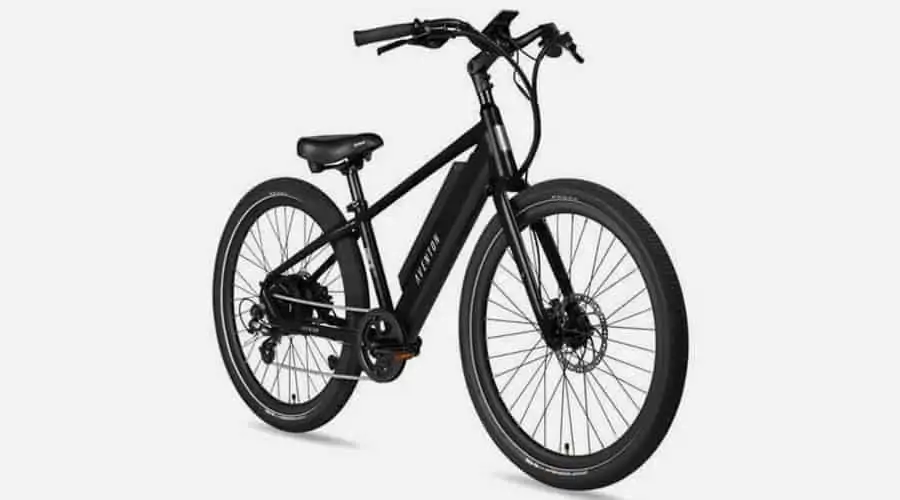 Photo Credited by Aventon
Are Aventon Bikes Made in China
Yes, Aventon electric bikes are manufactured in China. However, unlike some e-bike brands that outsource their products from Chinese manufacturers, Aventon has a plant in China where they produce e-bike parts.
These parts are then sent to their headquarters in southern California (U.S.A) for assembly and inspection.
Also Related:
Why are Electric Bikes so Expensive? Worth the Money? [Comprehensive Buying Guide]
Where Are Aventon E-bikes Manufactured?
All Aventon e-bikes are manufactured in their Chinese plant. Aventon manufactures all of their e-bikes and accessories from scratch.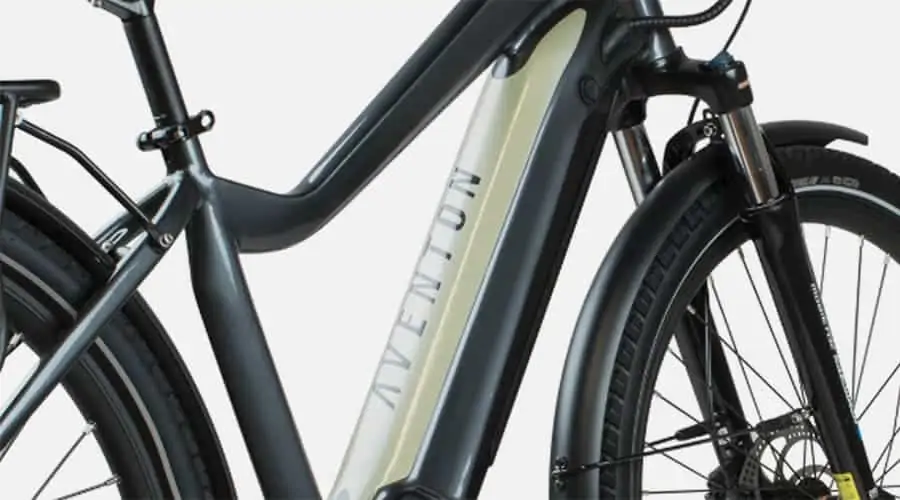 Photo Credited by Aventon
Where Are Aventon Frames Made?
Aventon frames are forged in China. These frames are shipped to the U.S where they are pieced together with other electric bike components.
Is Aventon a Good Brand and a Good Bike Company
Over the past three years, Aventon e-bikes have been mentioned numerous times by notable players in the industry, bagging awards from cycling magazine; Bicycling and getting featured in well-known online publications like Forbes and USA Today.
Below are some of Aventon's mentions;
Bicycling.com

Aventon electric bikes have been featured three different times in Bicycling's top e-bike lists. The first was their Pace 500.
This electric bike made Bicycling's 2020 Bike Awards list alongside premium e-bikes like Specialized's S-works Turbo Creo SL ($13,500) and Cannondale's synapse neo SE ($4,500).
The following year, Aventon's "Level" got featured in Bicycling's 2021 Bike Awards list. In the same year (2021), three of their e-bike models — Pace 350, Level, Pace 500 — were listed among the best electric bikes.
Also Related:
Electric Bike VS Moped – Which Option is Right For You?
USA Today

Ronda Abrams, in one of her articles published on USA Today, was full of praise for the e-bike brand after trying out one of their products – the Level.
Forbes

In an article discussing the sudden surge in electric bike sales since 2019, Larry Olmsted, a senior contributor at Forbes and an experienced road and mountain biker, advised that consumers looking for affordable e-biking solutions try out Aventon products.
Another article on the site highlights the versatility of the Aventon Aventure.
All these mentions coupled with over 6000 5-star reviews on their official website prove that Aventons e-bikes are some of the best high-performance electric bicycles on the market.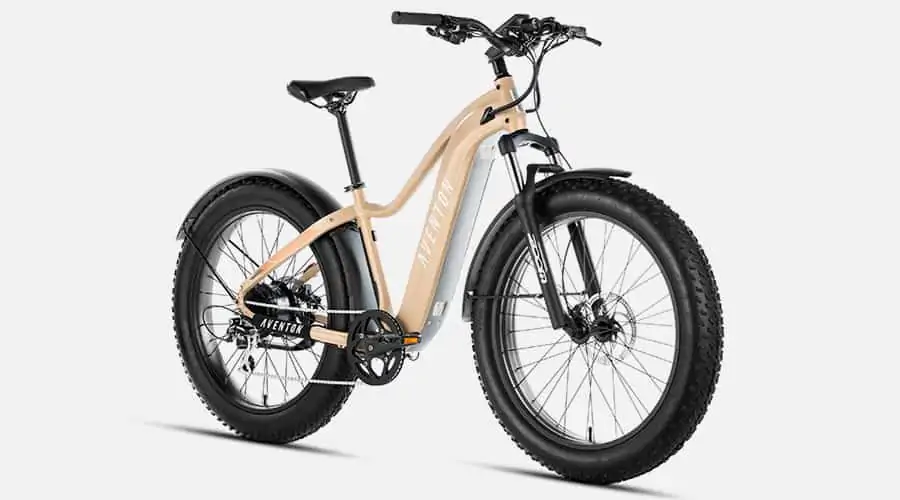 Photo Credited by Aventon
Also Related:
Aventon eBikes Problems To Be Aware of Before Buying
How Long Have Aventon Bikes Been in Business?
Aventon bikes parent company, Avant sports started out as a fixed-gear bicycle manufacturer in 2012.
The CEO, JW Zhang, wanted to create an affordable track-racing bicycle that would improve on the industry's standard. So, he started sourcing bicycles from manufacturers overseas.
However, along the line, he discovered that the bicycles he was importing didn't meet up to customers' expectations and decided to start his own bike-making factory in China. It wasn't until 2018 that they released their first electric bicycle; the pace 500.
Where Is Aventon Based?
Avant Sports, the parent company of Aventon bicycles is based in Ontario, California where it runs most of its U.S. operations from.
They also have a warehouse in North Carolina where they ship from.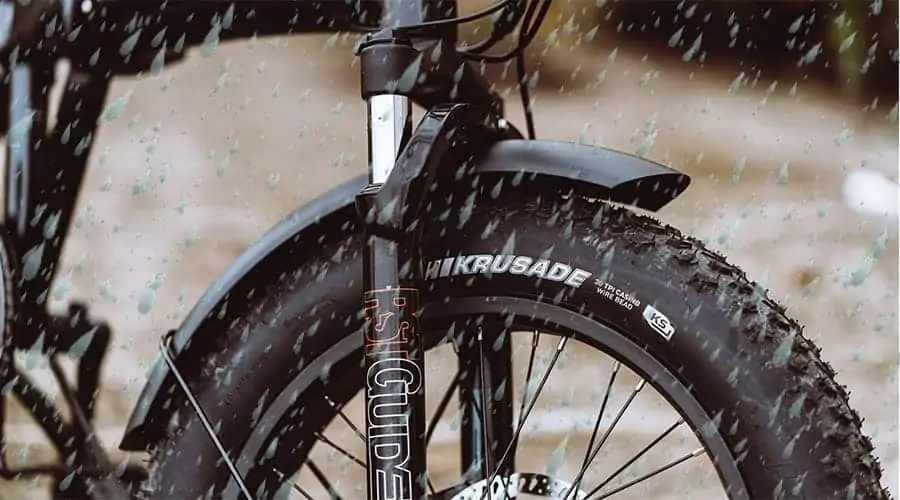 Photo Credited by Aventon
Are Aventon Bikes Waterproof?
All Aventon electric bike models have waterproof ratings of IPX4. This means their electronic components are protected against water splashes from all directions (this includes light raindrops and sprays from other vehicles)
E-bikes with IPX4 rating are not waterproof enough to be immersed in water. In fact, they should not be washed with pressure sprayers.
What Motor Do Aventon Bikes Use?
All Aventon models are fitted with hub motors in their rear wheels. These motors have a minimum power rating of 700 Watts and can be activated by pedaling and throttling.
Also Related:
Pedal Assist vs Throttle – Which One Should You Choose?
Where Do Aventon Bikes Ship From
Currently, Aventon has two facilities in the U.S where they ship from; a warehouse located in North Carolina and their Southern California facility.
As mentioned earlier, Avant sports has a head office in South California where they assemble and inspect electric bikes. Well, this base of operations also takes care of all their domestic and international shipping.
Aventon's fulfillment team ensures that their products are delivered to users across 48 different states in the U.S.. Orders from Canada, Puerto Rico, and other select countries are also shipped from their warehouse in Southern California with Europe being the only exception.
Aventon doesn't ship directly to customers living in E.U. countries. However, they have partnered with BLB (Brick Lane Bikes) Bigmama Distribution, a well-known bike shop in London, to distribute their electric bikes to bicycle lovers in Europe.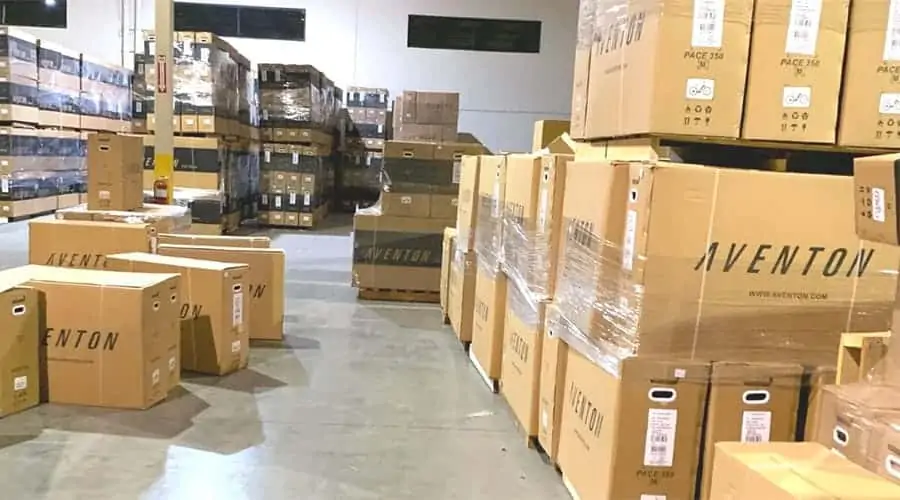 Photo Credited by Aventon
How Long Do Aventon Bikes Take to Ship?
Orders in the United States usually take between 2 and 7 business days (depending on where you live) to get delivered. International orders take longer to deliver because the process involves third-party handling.
Also Related:
How Long Do Electric Bikes Last
Ebikes Brands and Manufacturers Comparison
Brand

Brand Logo

Where are they Based?

Where are their e-bikes manufactured?

Where do they ship to?

Ontario, South California, U.S.A.

 

They also have a warehouse in North Carolina.

Their plant in China

They ship to 48 states in the U.S., countries in the European Union, Puerto Rico, Guam, and other countries based on their discretion.

Seattle, Washington, U.S.A.

China

In the U.S: Rad Power Bikes ships to all states in the U.S. except Hawaii and Alaska.In Canada: They ship to all provinces except Yukon Territory, Northwest Territories, and Nunavut.

 

In Europe: To find the complete list of countries Rad Power Bikes ships to in Europe, click here.

Trek bikes is headquartered in Waterloo, Wisconsin with branches in the U.K., Japan, India, Netherlands, Denmark, Korea, Austria, and a few other countries.

In their U.S. headquarters, Netherlands, Germany, Taiwan, and China.

Trek has dozens of authorized dealers located around the globe.Use their store finder to locate retailers close to you.

Juiced Bikes is based in San Diego, California.

China

They only ship to the 48 contiguous U.S. states.

Ride1up's major base of operations is their San Diego facility.They store their ebikes in a warehouse in Sparks, Nevada.

Ride1up's e-bike components are sourced globally and assembled in China.

Ride1up ships to addresses in all 50 U.S. states.They also ship to Canada. Currently, they don't ship to European countries.

Electra is based in Encinitas, California.

Taiwan

They only ship to addresses in the United States, including Hawaii and Alaska.

Morgan Hill, California, U.S.A

Taiwan

Specialized only ships to authorized retailers. You can use their store finder to search for local shops near you.

Newport Beach, CA.

EBC manufactures it's bikes with materials sourced from overseas.

Electric Bike Co. ships locally to every U.S. state, every province in Canada, and to most countries abroad.

Shenzhen, China.

Turboant electric bikes are manufactured in Shenzhen, China.

Turboant only ships electric bikes to addresses in the 48 contiguous U.S. states.

 

They also ship to Canada.
Recent Topics