Your wait for a high-powered and a commuter electric bike might be finally over. Introducing the Turboant Ranger R1, an electric bike powerful enough to climb up steep hills with ease but also "relatively" lightweight enough to be considered a very good city commuter ebike.
We tested all the features the Turboant Ranger R1 comes equipped with and in our opinion, these features will appeal to commuters and recreational riders alike. So, if you're in the market for a multi-purpose electric bike that can also be ridden as a traditional bike, check out some of the Ranger R1's features below.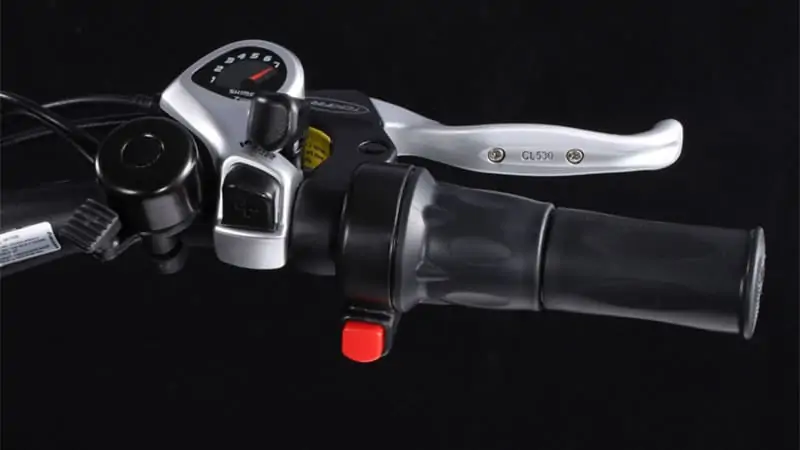 Multiple Riding Options (Pedal and Throttle Assist)
Ranger R1 provides various riding modes for users to select from; electric (pedal-assist), fully electric (throttle-assist), and traditional (human-powered).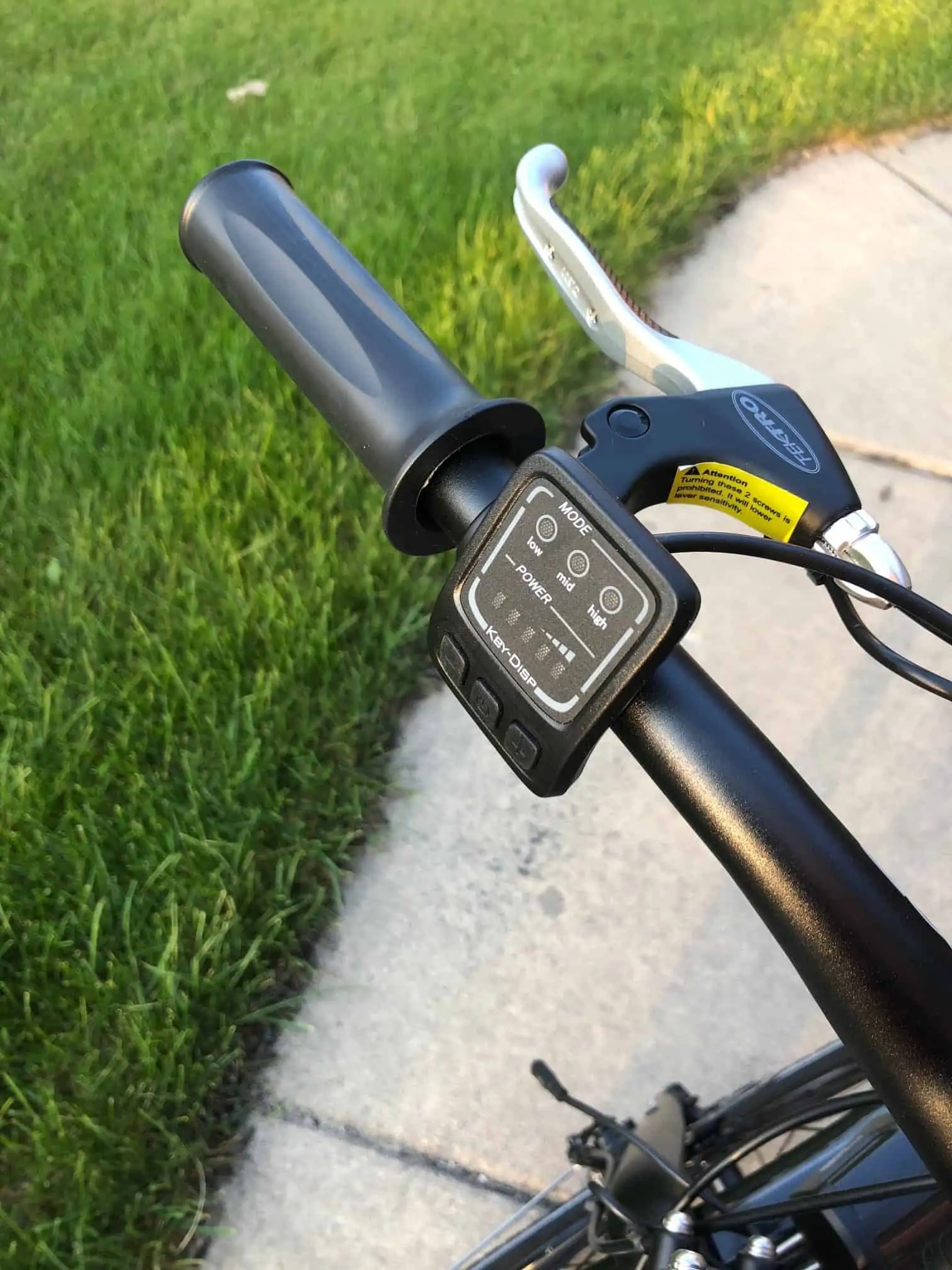 The pedal-assist mode comes with three different levels that let riders control how much boost they get from the motor. There's also the throttle-assist function that propels the bike to top speeds of 20mph without pedaling.
The Ranger R1 can also be ridden as a traditional bike. This electric bike literally leaves a lot of riding options open to riders of all experience levels.
48V 13ah Battery
Turboant's Ranger is equipped with a 48V 13Ah battery that can deliver up to 624Wh. What this means is that even at peak power — 500W — this e-bike's battery pack should be able to hold out for more than an hour.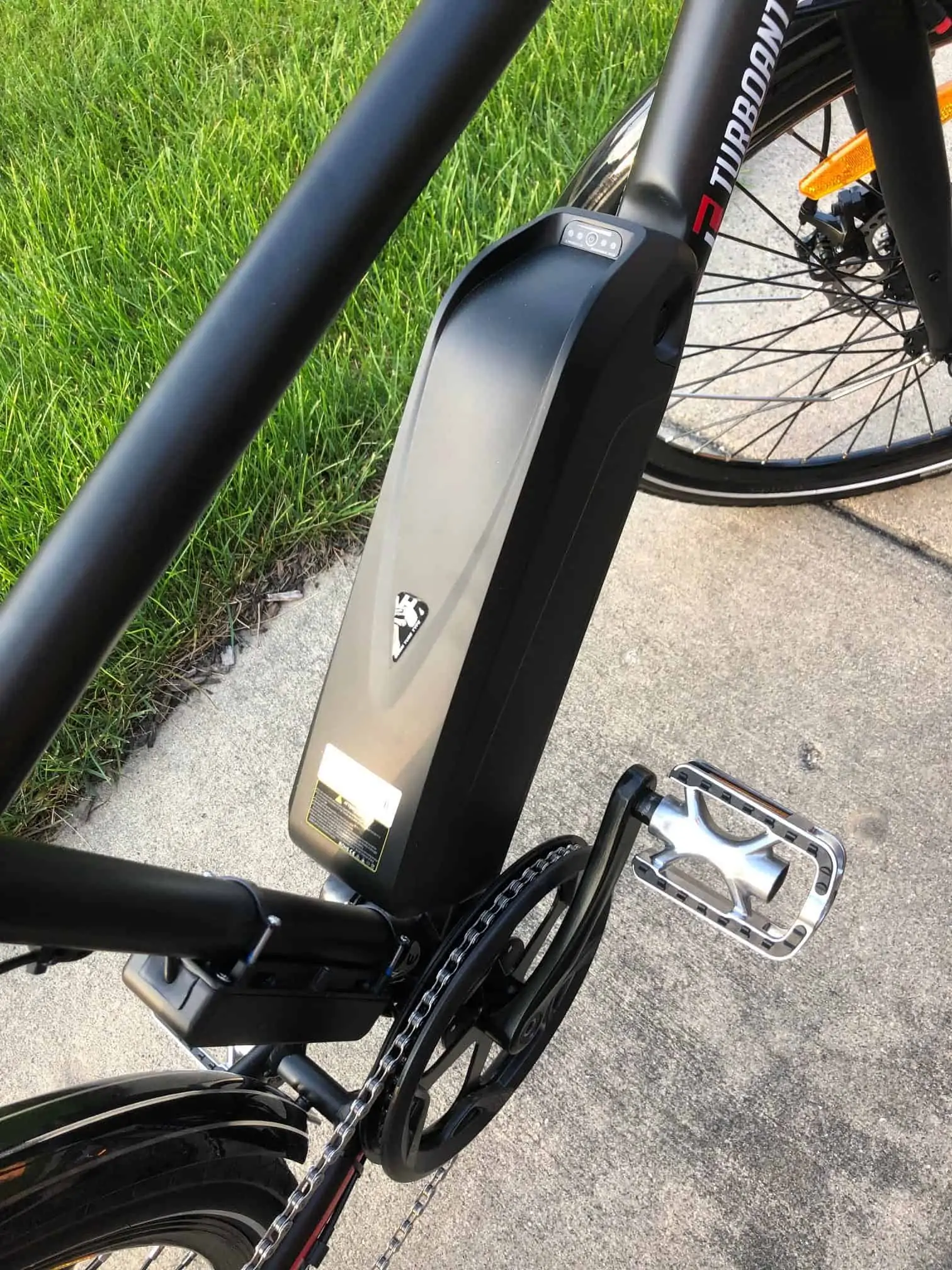 For a clearer, easily understandable example, let's assume your commute to work takes, on average, 30 minutes. Over the course of those 30 minutes you constantly switch between pedal and throttle assist to make the ride as convenient as possible and end up using 100 watts.
Theoretically, a 624 Wh battery will be able to power six such trips on a full charge. This is what the Ranger R1 offers – more miles on a single charge.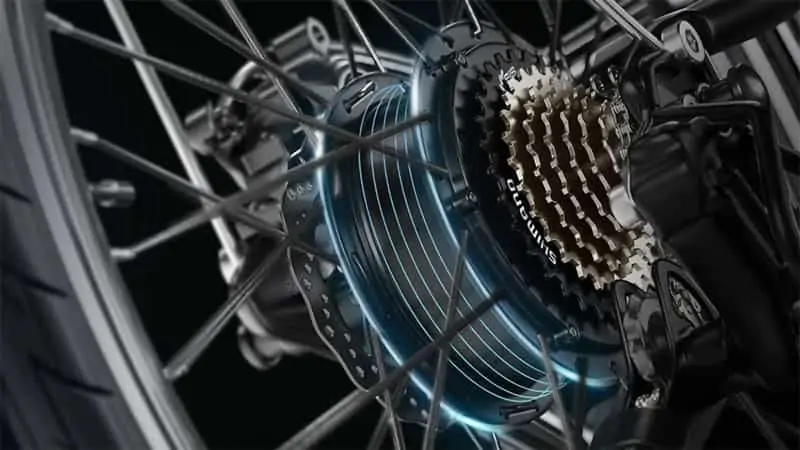 Shimano 7-Speed Derailleur
The Ranger R1's low-maintenance Shimano derailleur lets riders easily switch between different speeds. For instance, if you want to climb up a steep hill, you can instantaneously switch to the smallest chainring and the biggest cassette.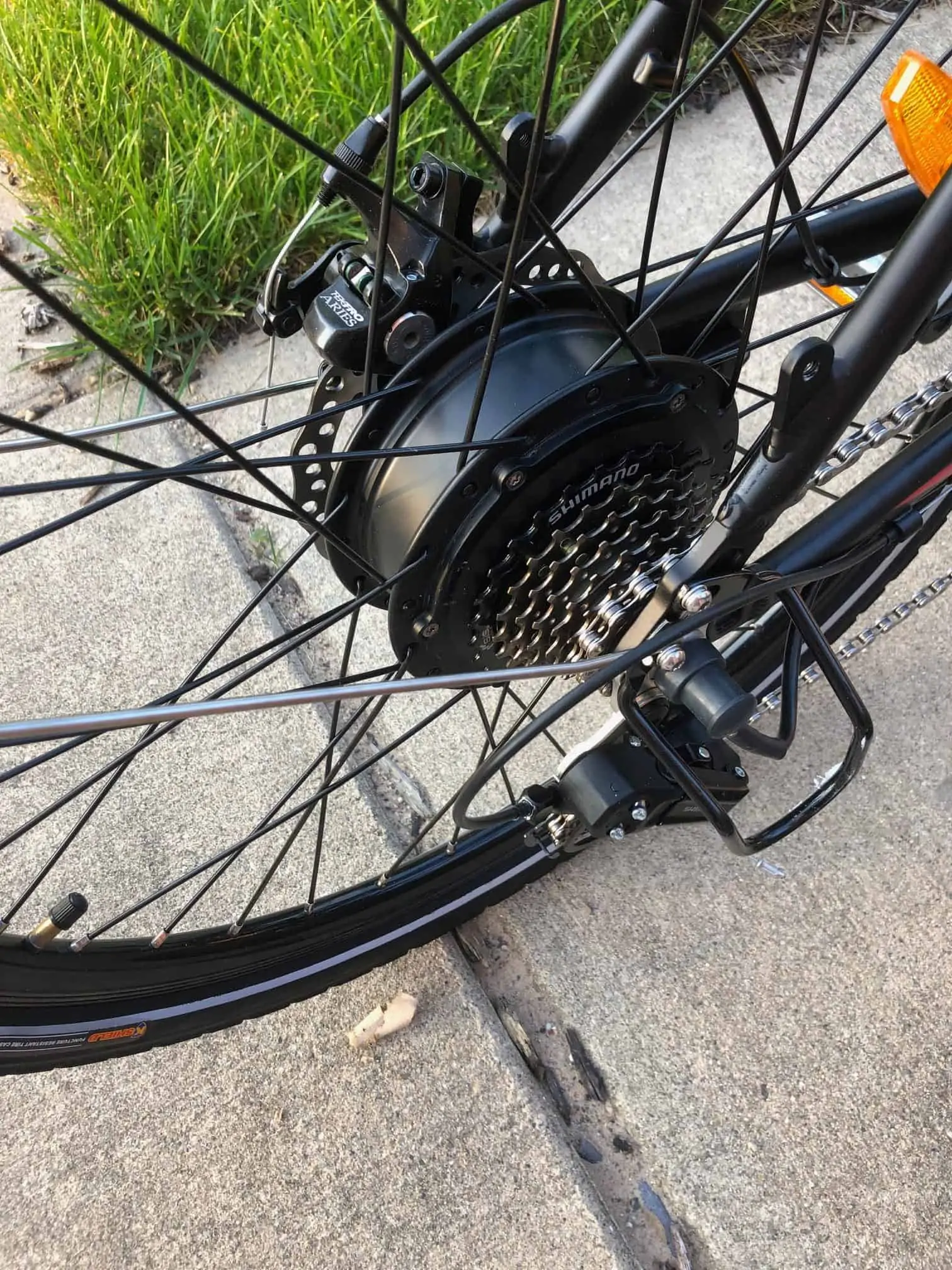 This will make pedaling easier and also create a more intuitive riding experience while traveling uphill. When you eventually reach the top of the mountain and want to hit the juice, just switch gears back.
It's really that simple with electronic gear shifting. You now have multiple speeds to choose from and the power to shift through them with ease.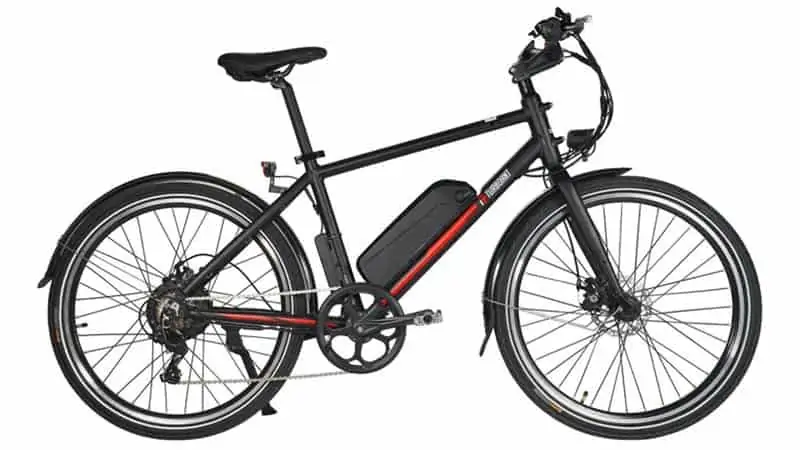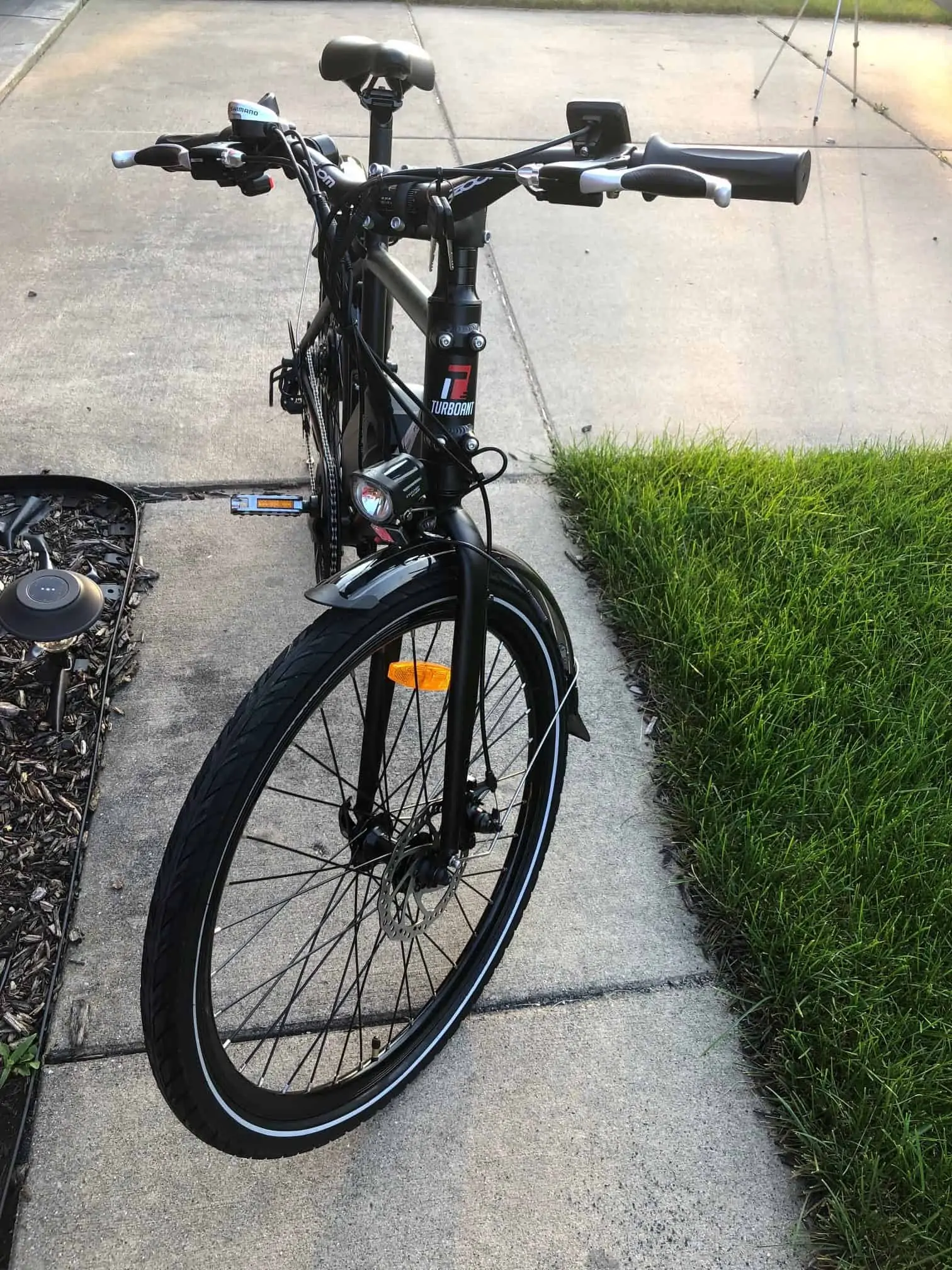 Testing Evaluation
Tested against similar models within the same category
Main Features:
Riders Weight Limit | 264 lbs
Motor | 500W Brushless Hub Motor
Range | 60 miles
Battery | 48V 13Ah (624 WH)
Speed | 28 mph
Turboant Ranger R1 Specifications
| | |
| --- | --- |
| Top Speed | 28 mph (45 kph) |
| Motor | 500W brushless hub motor |
| Range | 60 miles (96.6 km) |
| Battery Capacity | 48V 13Ah (624 WH) |
| E-bike Weight | 51.8 lbs (23.5 kg) |
| Max Load Capacity | 264 lbs (120 kg) |
Pros & Cons of the Turboant Ranger R1
Pros
1) It Has Great Safety Features
The Turboant Ranger can be safely ridden at any time of the day. This is because It has rear brake lights that make you visible enough to other road users, especially heavier vehicles.
It also comes with a headlight that can be adjusted to point at and illuminate different directions on the road. While testing at dark, we found the headlight to be very bright so it will give very good visibility in front of you while riding at night..
2) Riders Can "Lock" the Throttle
One feature that makes this e-bike unique is its throttle safety button. Due to the positioning of the throttle on the handlebars, it is common for one's fingers to accidentally twist it while riding.
This might result in the rider losing control of the e-bike and crashing into something or someone. With a throttle lock, riders never have to worry about the dangers of accidentally twisting the throttle.
3) It Is Great for Climbing Up Steep Hills
Don't underestimate the R1's climbing ability just because it is a city bike. This e-bike has 50 Nm of torque and will easily flatten out steep inclines.
Just crank up the pedal-assist level and the motors should provide enough boost to make your ascent as easy as possible.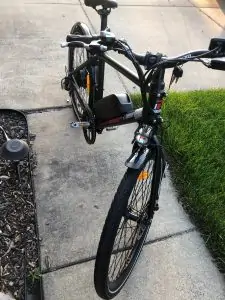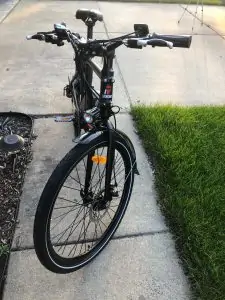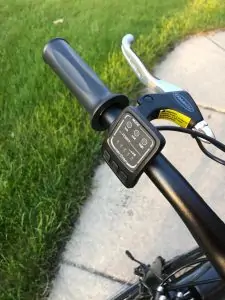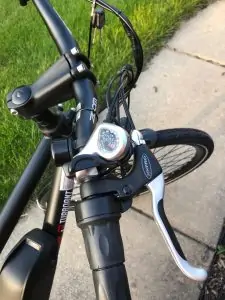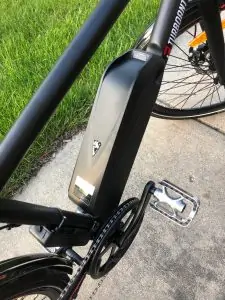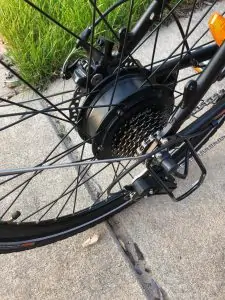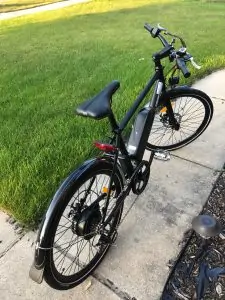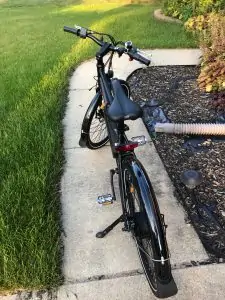 Cons
1) Limited Riding Options
Most standard e-bikes offer the same riding options as the Ranger R1 with two extra pedal-assist levels and more rear-hub sprockets. This makes switching between boost & speed levels more seamless.
For clarity, imagine switching between the Ranger R1's low pedal-assist level and the mid pedal-assist level. You'll most likely experience a "jump" in the amount of assistance you were receiving from the motor when on the low level.
An ebike with more pedal-assist levels, say five, will even out that 'jump' with one level; the second pedal assistance level. This gives the rider more control over the e-bike's speed and energy consumption.
2) At 53lbs, the Ranger R1 Isn't Exactly Super Lightweight
It might be considered lightweight when compared with other high-powered electric bikes like mountain e-bikes and cargo e-bikes. However, the Ranger R1 is not very lightweight city ebike.
Its frame is crafted from aluminium alloy which is unlike most road e-bikes that are crafted from carbon. If truly you're looking for a lightweight e-bike, there are other options to choose from.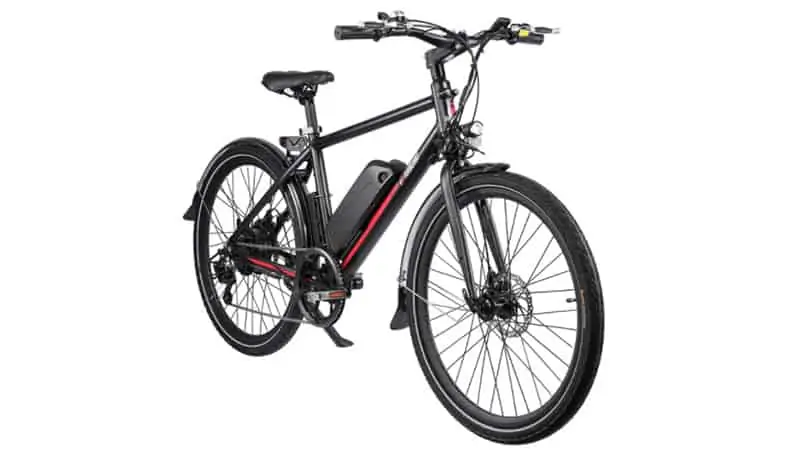 Who's This E-bike For
Anyone from an e-bike commuter to a delivery man. The Ranger R1 is a multi-purpose electric bike.
It meets the needs of commuters since it's not so heavy and can reach top speeds of 28mph. It can also be used for recreational and exercise purposes.
For people looking to deliver items to different locations, the Ranger R1 should do just fine as long as you stick to riding on even, paved surfaces.
Who's This E-bike Not For
Professional cyclists, people looking for portable means of transportation, off-road riders, etc. Professional cyclists because it's not the most aerodynamic electric bike on the market. Even though it imitates an upright sitting position, comes with front forks, and has slim tires, its weight is just too much of a drawback.
Besides, its front forks are only good for paved surfaces and can't handle the vibrations from riding on bumpy, uneven terrain. So, not good for off-road riding.
Also, while 53 pounds might not seem like a heavy weight, the Ranger R1 might not be the best option for people looking for portable means of transportation. Carrying such a bike in-between commutes isn't as convenient as carrying a foldable e-bike.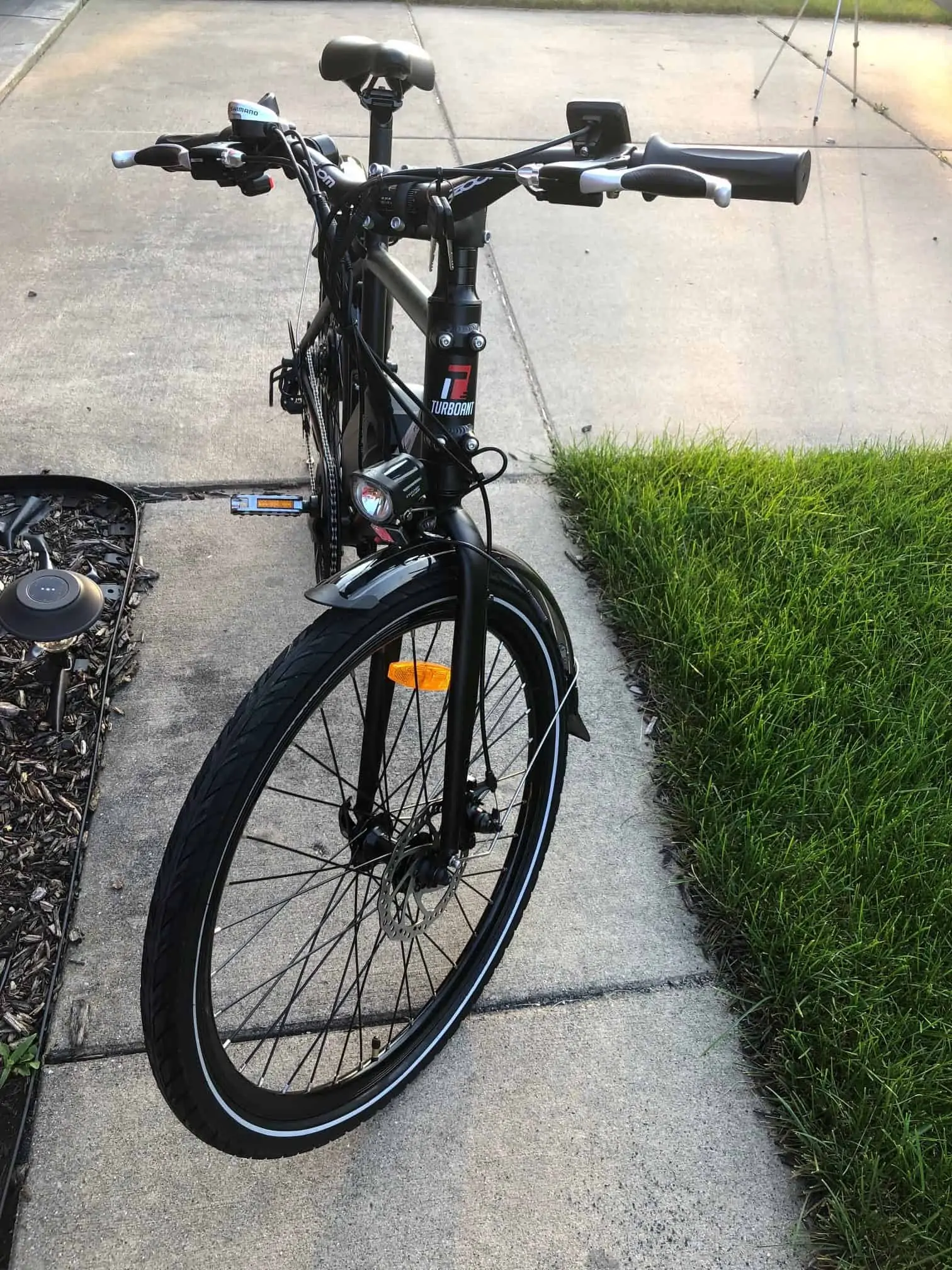 Testing Evaluation
Tested against similar models within the same category
Main Features:
Riders Weight Limit | 264 lbs
Motor | 500W Brushless Hub Motor
Range | 60 miles
Battery | 48V 13Ah (624 WH)
Speed | 28 mph
Recent Topics