Many city commuters are looking for the next best alternative to traversing the city without having to worry about gas mileage. Electric scooters have been making a large resurgence since COVID hit the scene. Now coming here is a model that is sure to intrigue people who want to get to work and back home with ease.
The Megawheels S10BK is the newer version of Megawheels' most affordable electric scooter in their line of affordable and lightweight scooters. This little machine may not seem like it has much to offer, however, what's underneath the board itself is what makes it appealing.
Between the choice of three different speeds, a 4-hour charge time, and a lightweight aluminum body, the S10BK might appeal to those looking for an electric scooter that's fast enough to get to where you need to go without having to break your wallet.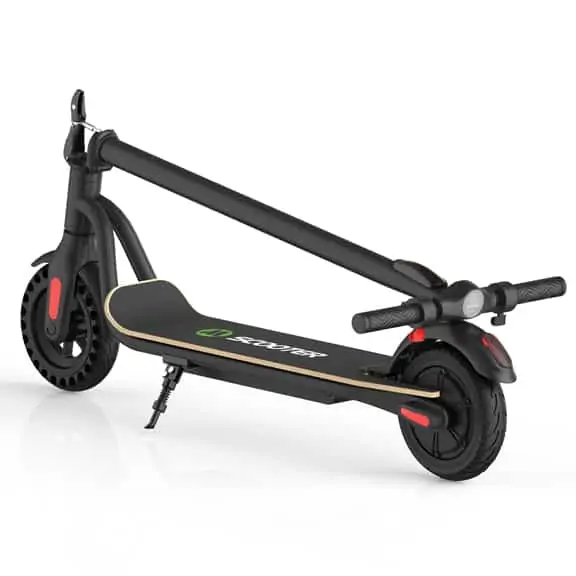 What We Think?
First impressions do matter, and the S10BK definitely shows you a lot of what you can expect. With an aluminum body, it weighs around 27 pounds and can support riders up to 220 pounds. The S10BK also has specialized 8 inch tires that make the ride smooth on concrete and pavement.
As the scooter can speed up from a standstill, it even has special features that separate it from other lightweight electric scooters. So let's go over what Megawheels put into their latest model
| | |
| --- | --- |
| Weight (Standalone) | 27 lbs |
| Max Speed | 15.5 mph |
| Size (Unfolded) | 41 in. x 17 in. x 45 in. |
| Max Weight Capacity | 226 lbs |
Product Features
Every electric scooter has some neat feature or function to make it stand out from all other competitors. Aside from being compact and easy to carry, the S10BK also comes with some newer and innovative features that might catch your interest.
Battery
A long-lasting battery on an electric scooter is about as important as the wheels it comes with. The S10BK comes with a 7.5 Ah battery that on a full charge, can have a range between 10 to 13 miles. It also charges in 4 hours, which makes it amongst the escooters with fast recharge between trips.
Wheels
The style of the tires are 8-inch airless rubber tires, however, the front tire has a much more interesting design. It has "honeycomb" holes in the wheels, which not only make riding smooth, but it also helps getting through dirt and speed bumps with ease without much resistance.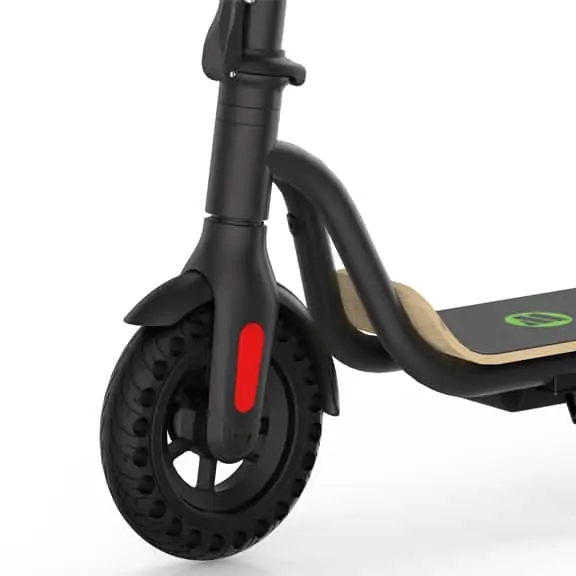 Being airless and solid rubber also means fewer needs of having to change the tires. If you're someone who is looking for a low-maintenance electric scooter, this could be an option to keep an eye out for.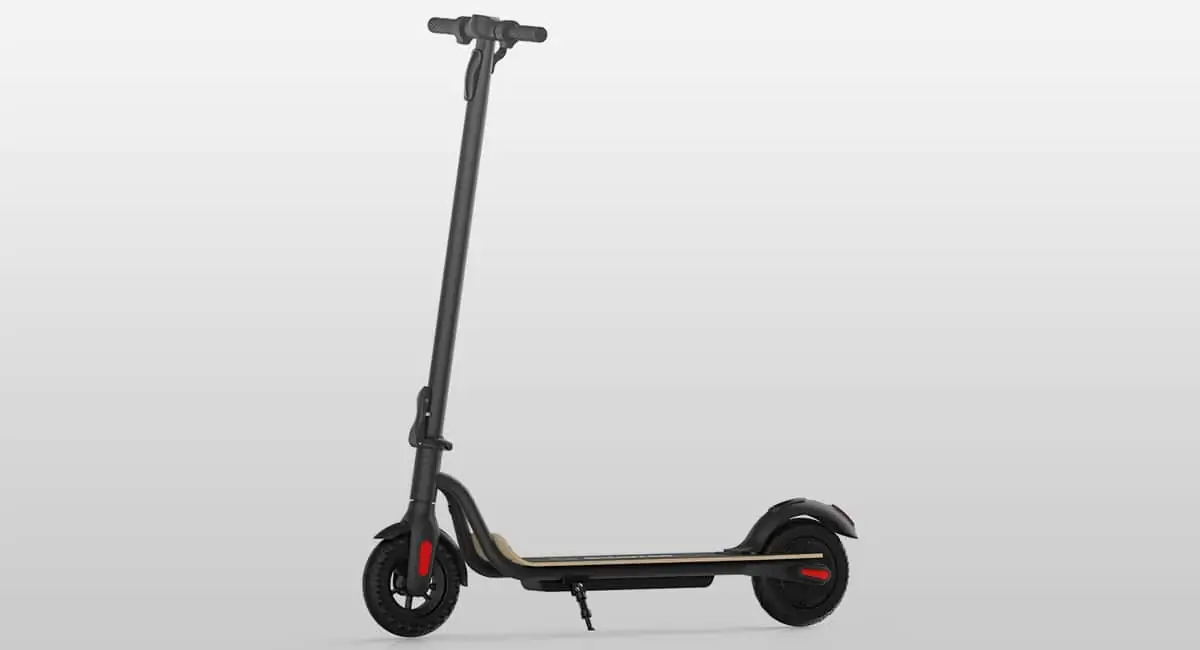 Testing Evaluation
Tested against similar models within the same category
Main Features:
Riders Weight Limit | 226 lbs
Motor | 250 Watt motor
Range | 10-13 miles
Battery | 7.5Ah Battery
Speed | 15.5 mph
Speed
The amount of acceleration you get out of the S10BK is definitely a unique experience, as it has not one, not two, but three different speed modes. The slowest speed mode is at 6 mph with the fastest being at 15 mph. As opposed to the base S10 that could only reach speeds up to 10 mph.
As city traffic is normally around 25 to 30 miles per hour, it makes for a street-friendly electric scooter and gives the operator options of how quick or how smooth they need their ride to be with just a push of a button.
The handlebars also have a unique display with both the brakes and the accelerator having their own thumb throttles. While this might take some time to get us to, there's more freedom for the hands to rest comfortably during the ride, without needing to adjust the fingers to hit the brakes.
Brakes
For as fast as it goes, the SB10K also needs a good set of brakes to help stop as fast as it accelerates. The electronic brake system provided is made to be able to brake with the use of the thumb throttle on the left-hand side of the handlebar.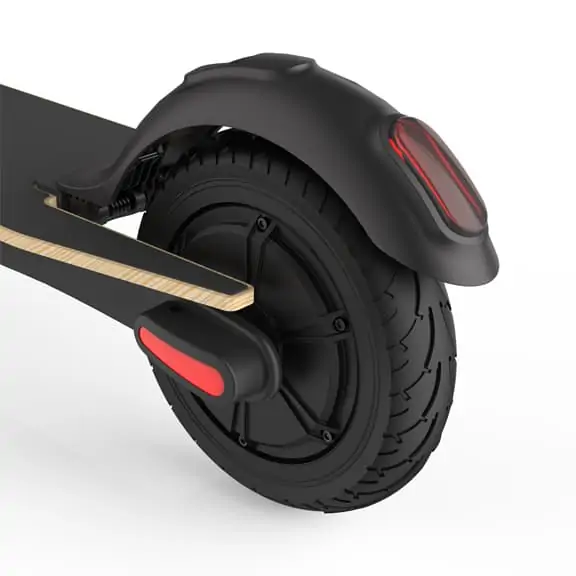 This system will slow down or stop completely as fast as the pressure that is applied to the button, without the worry of hitting the brakes too hard and ruining the brake discs. Easy to use brakes means a safer ride for you on the street.
Special Features
What separates Megawheels S10BK electric scooter is the numerous features that are both innovative and simple to use. The LCD display is in the stem of the handlebar, shining bright even during daytime. The display gives you your speed, speed mode, battery life, and range that's all available at a glance.
For being lightweight, the S10BK has a simple folding mechanism that folds easily with an easy-to-use clamp. In addition, the back wheel has a lock that will keep the stem in place as you can easily carry it in one hand. This feature would make for easier transporting between trips and storing in a closet or garage.
Who Should Get This Electric Scooter?
Megawheels made this updated version of their S10 line of electric scooters to be both affordable and ideal for commuting in the city and urban areas. If you are someone who doesn't want to spend a fortune on a new means of getting to work,, this might be a good choice.
The S10BK would probably be a good beginner's electric scooter, as it's not as complex to learn how to ride or need much maintenance. And that short charge time means you don't need to wait all day to ride it.
The price is relatively cheap compared to other similar electric scooters on the market, and weighing just under 30 pounds means it would appeal to those who go around town all day and don't want to have to get a second hand to help them carry it to the bus or to the trunk of a car.
Who Shouldn't Get This Electric Scooter?
While there are many advantages to having this, Megawheels S10BK electric scooter isn't for everyone. The speed capped at 15 mph, wouldn't appeal to those who are wanting to go fast on the road.
It should also be noted that while it has a good weight capacity, trying to ride up a steep incline above 10 degrees would be a strain. It wasn't designed to go up hills or climb hiking trails. It's more suited for those who  are looking for an easy ride to school or work.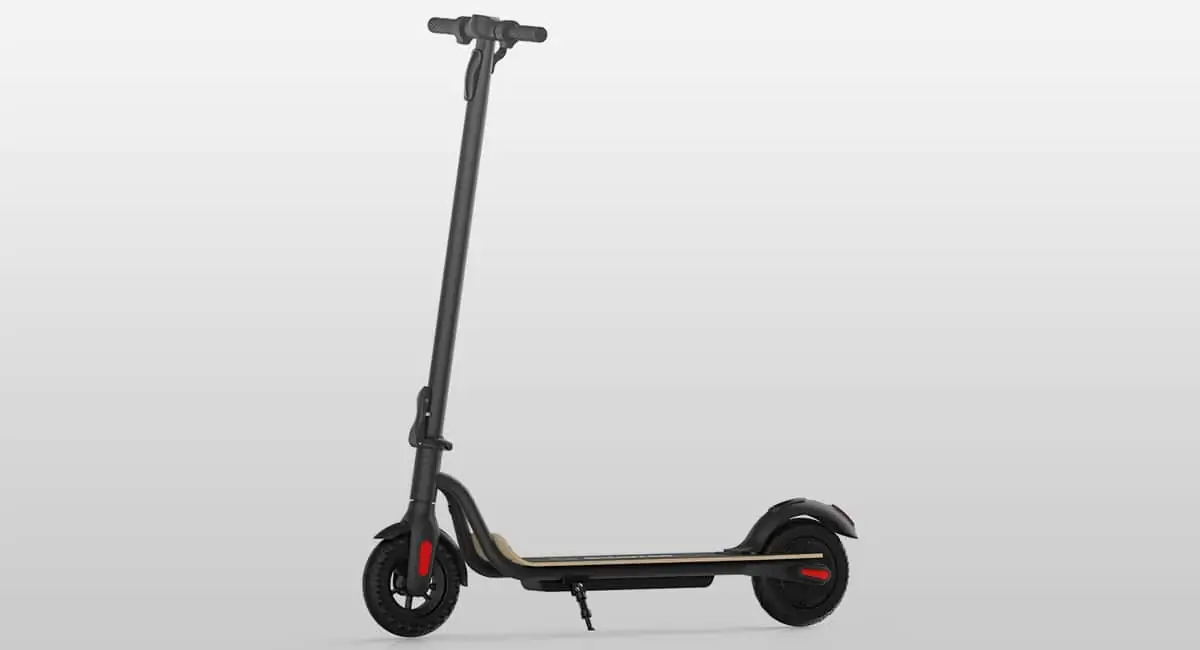 Testing Evaluation
Tested against similar models within the same category
Main Features:
Riders Weight Limit | 226 lbs
Motor | 250 Watt motor
Range | 10-13 miles
Battery | 7.5Ah Battery
Speed | 15.5 mph
Recent Topics