Personal mobility vehicles are becoming a viral trend these days, and people are shifting from regular skateboards to electric skateboards as they are much more fun. E-skateboards are super-compact, and portable but the price is a major concern for most people when purchasing an electric skateboard.
We have put together this guide to answer all of your burning questions and we'll start with the most important question:
How Much Does An Electric Skateboard Cost?
Electric skateboard prices range between $200 and $2000 depending on the model, features, and brand popularity.
If you wonder what makes them so costly and what features make them worthy, you have reached the right place. Keep reading to know more.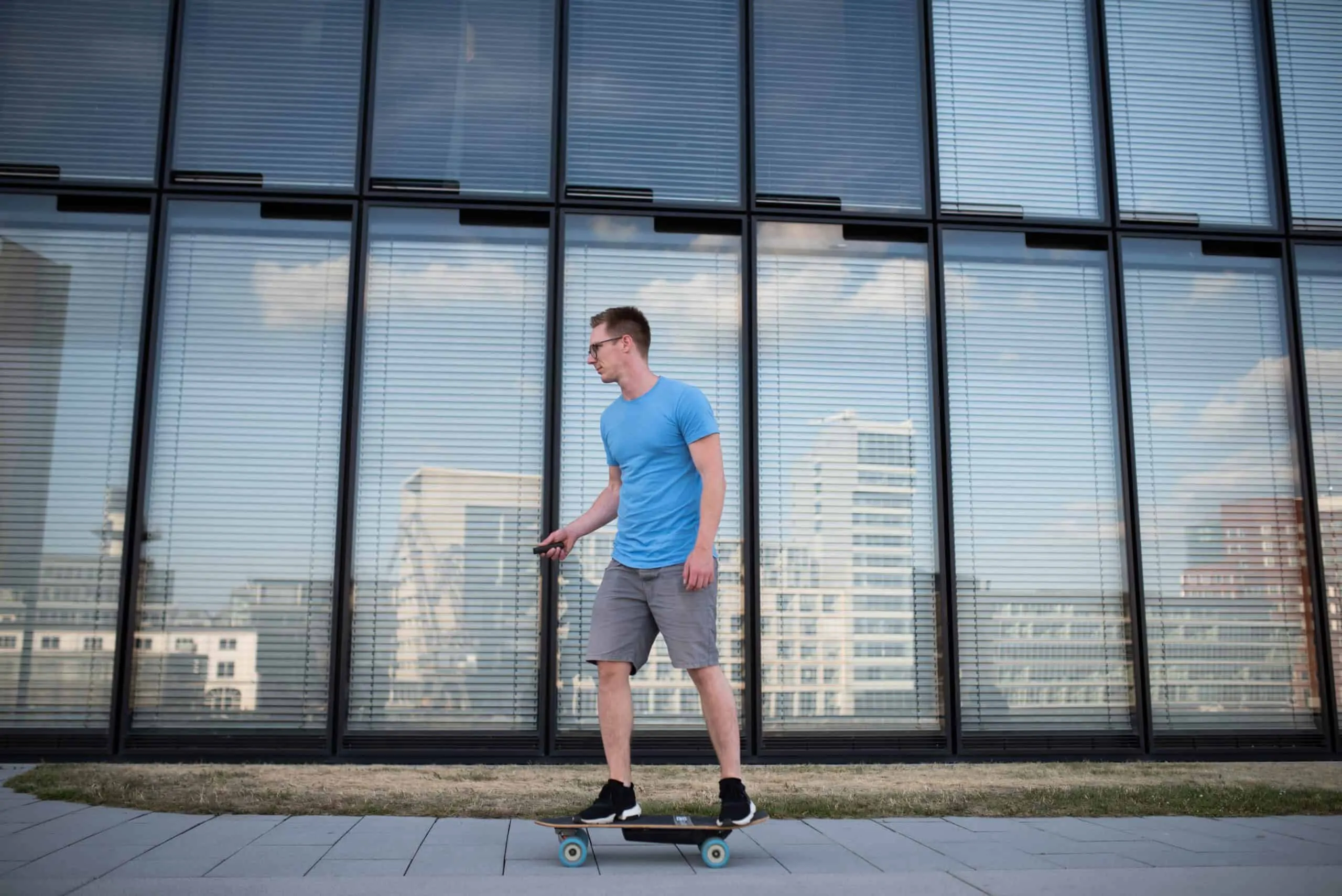 Also Read:
Why are Electric Skateboards Expensive?
Are you planning to buy a cheap electric skateboard? Before you get surprised, looking at the prices, there is something you must know. Unlike conventional skateboards, electric skateboards are expensive even if you choose to buy one with the basic features, which is only fair as numerous high-end electronic parts and skilled labor are involved in its production.
A regular skateboard is usually a combination of a wooden plank and wheels, which are readily available and mass-produced, which cuts the overall production cost, but why electric skateboards prices are on the higher side. Have a look below.
Expensive Electrical Components: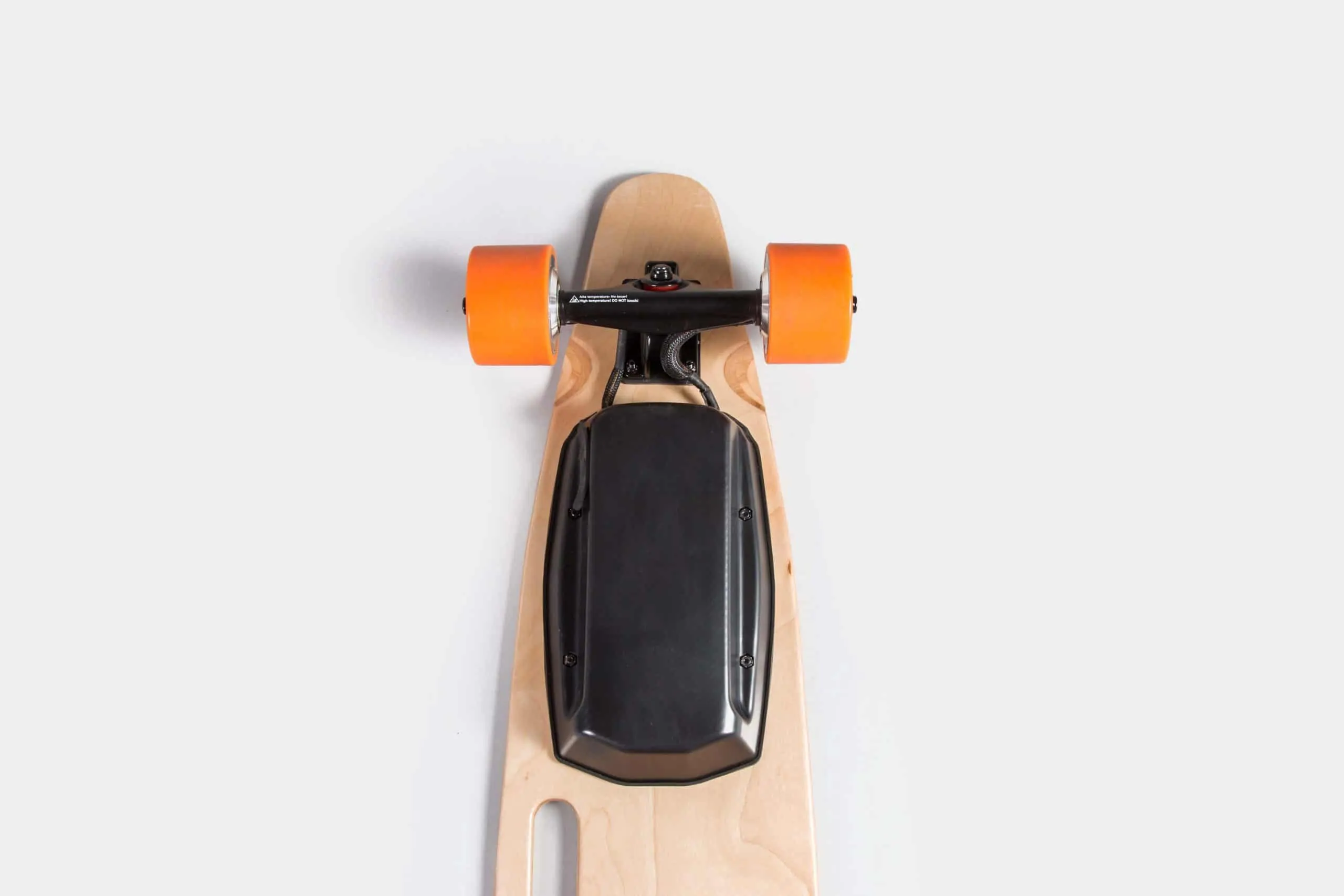 Also Read:
An electric skateboard incorporates various mechanical and electrical parts to give a great riding experience, ultimately raising its cost. A safe and tested lithium-ion battery worth is hundreds of dollars, and robust electric motors are also costly.
For enhanced convenience, manufacturers have to introduce additional features like wireless remote to regulate the board functions. Only an experienced technician can reliably complete the wiring task to ensure the board's safety, which increases the price of these e-boards.
Low Production Quantity:
The usage and popularity of electric skateboards are rising as people are drawn more toward outdoor recreational activities but let's not forget that it is still a niche business. They are still not mass-produced in massive production units, which is vital to reduce the price.
The demand is increasing, but still, there are not many reliable manufacturers, which means the competition is not high and the companies aren't compelled to lower the figures to attract new customers, keeping the prices higher but grabbing a good deal isn't impossible if you shop around.
Also Read:
Promotions & Support:
E-board manufacturing is an evolving industry, and to expand its consumer base, companies have to invest in marketing and advertising to ensure their products reach their targeted audience. Marketing requires money and effort, which makes the prices go up further.
E-board companies are also offering warranties and extended customer support to build a reputation in the industry and gain customer trust, but this comes at a cost that eventually raises the product's prices.
What Mistakes To Avoid To Make An Electric Skateboard Worth Your Money?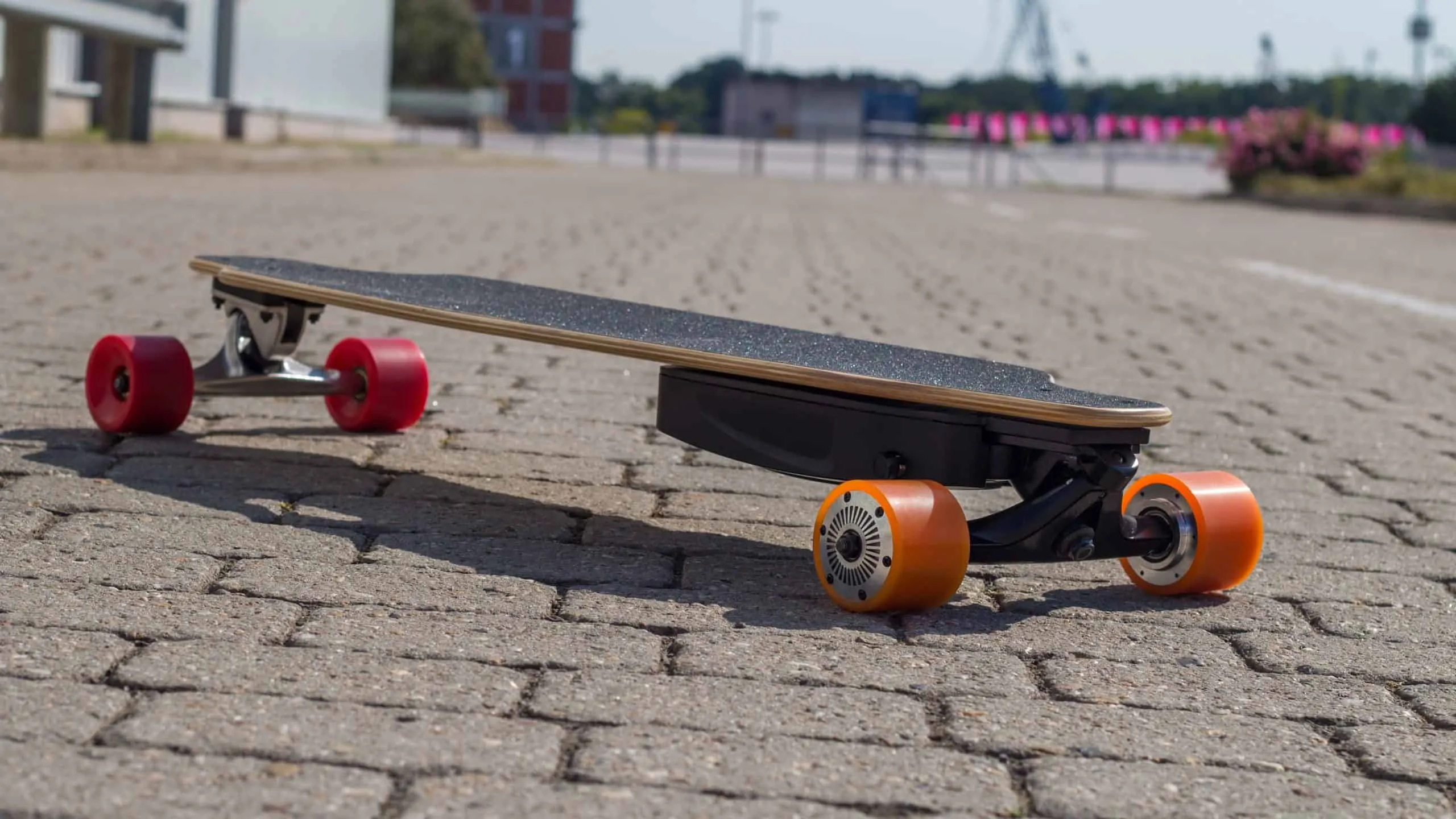 Electric skateboards are chic, fun, and can definitely be worth your money only if you avoid the following mistakes before making a purchase decision.
Wrong Size:
No one wants to spend their hard-earned money on an electric skateboard that will end up in your basement after a few days. Avoid buying cumbersome and big boards because it limits portability, takes too much space and it isn't easy to carry in the public transport on a long journey.
Also Read:
Limited Capacity:
Buying an electric skateboard is a one-time investment, and to ensure that it lasts longer and you enjoy the daily rides, the board must have the capacity to support your weight. Don't forget to look at the size and weight of the board you intend to buy and if you are a plus-size e-board enthusiast, purchase one that can sustain your weight.
Low Speed:
An electric skateboard is fun and enjoyable only if it's able to operate at your desired speed. Nobody wants to ride at a low speed, and an underpowered e-board can be a real nuisance if you wish to reach somewhere quickly, so to make it worth your money, make sure you grab a well-powered e-skateboard.
Substandard Materials:
Skateboarding accidents can be life-altering, and to ensure that your electric skateboard is safe, avoid buying the cheap plastic ones. Bamboo skateboards are deemed more durable and have excellent flexibility, which reduces breaking or cracking, although some high-end plastic ones can be worth buying too.
Unsuitable wheels:
Wheels are the foundation of an electric skateboard and play an essential part in providing a seamless riding experience. Do not spend your money on skateboards with low-quality weak wheels that might break after a few rides. Urethane wheels are durable and enable you to use your e-skateboard of all types of terrains without any worries.
What is the Cost Determining Factors Of An Electric Skateboard?
Also Read: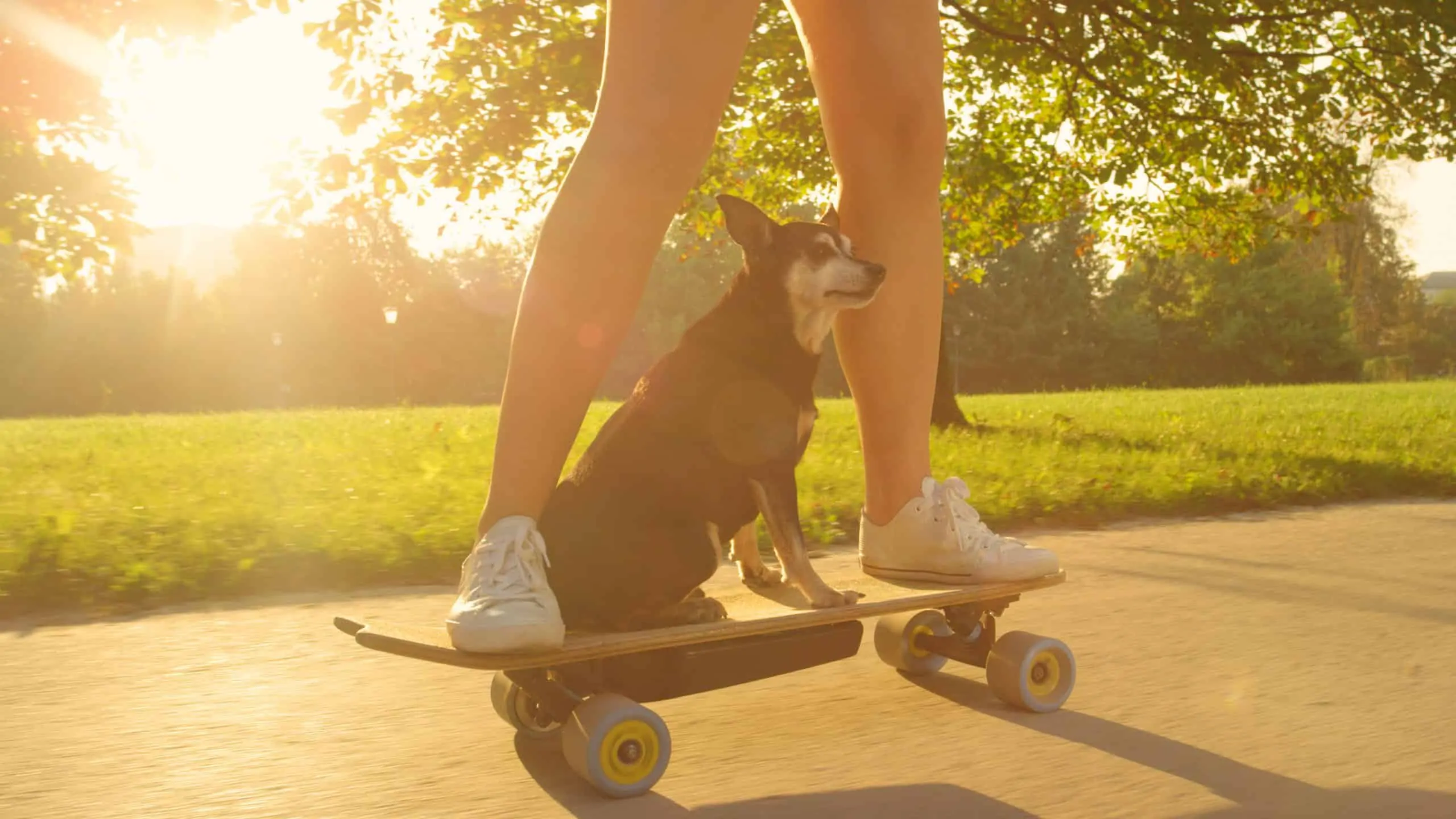 If it intrigues you enough to look for how much an e-skateboard cost, you must be interested in what factors contribute to determining its costs too. Some points are jotted below.
The Deck:
The deck of an e-skateboard is what everyone notices first, and the manufacturer makes sure it's attractive enough to seize your attention. The deck's size and material are critical cost contributing factors, and skateboards with oversized decks are more expensive than small ones.
Most skateboards include wooden decks, but the use of composites in decks is also prevalent to reduce the overall weight of the e-board. The combination of wood and composites creates a strong, lightweight, corrosion-free, flexible deck, and e-boards with such decks are expensive.
Carbon fiber and fiberglass are also used to construct decks, and such decks price starts from $200 and goes up to $500 while wooden decks are much cheaper and cost between $80 and $200. 
The Motors:
The motors and batteries work in synergy to make your ride pleasant and stable. Motors are an important feature as they determine the speed of the electric skateboard. The electromagnetic mechanism is used in e-skateboard motors, and almost every electric skateboard these days has a dual-motor system. 
The KV of motors will decide how fast your skateboard will be, which also affects the cost of the electric skateboard. The price of an e-skateboard motor varies between 50 to 300 dollars.
The Battery:
The battery is what gives life to an electric skateboard; therefore, it must be of premium quality, safe, and long lasting. A good quality battery, if properly taken care of, lasts for up to three years, and if your e-skateboard has a more potent battery with an extended lifespan, it will increase its price.
 Li-ion batteries are commonly used and are considered safe and strong. Li-polymer batteries are more powerful, but there are some potential risks involved, so skateboards with Li-ion batteries of suitable watt power are expensive. Some of the latest models have a fast charging feature and removable batteries, which makes these products charming yet expensive.
Other Features That Influence The Price:
Electric Speed Controllers.
Customer Service of the brand.
Warranty and After-sales services.
The location where the products are manufactured.
Weight, Speed, Range, Wheels, and Remote Controls.
End Note:
After reading this article, you must already know that multiple factors are taken into consideration when companies value their e-skateboards. The booming demand for this fun vehicle makes it evident that e-skateboards brands will offer them at lower prices, but it's not going to happen overnight. Still, if you dig deep into the choices and keep an eye on discounted deals, you can surely get one for yourself on a limited budget.
Recent Topics