Designed with an average commuter in mind, the Rally Folding Electric Scooter from Hover-1 is among the best budget functional stand up e scooters on the market today. It's a very cool unit with a suitable range and impressive performance for an incredibly affordable price.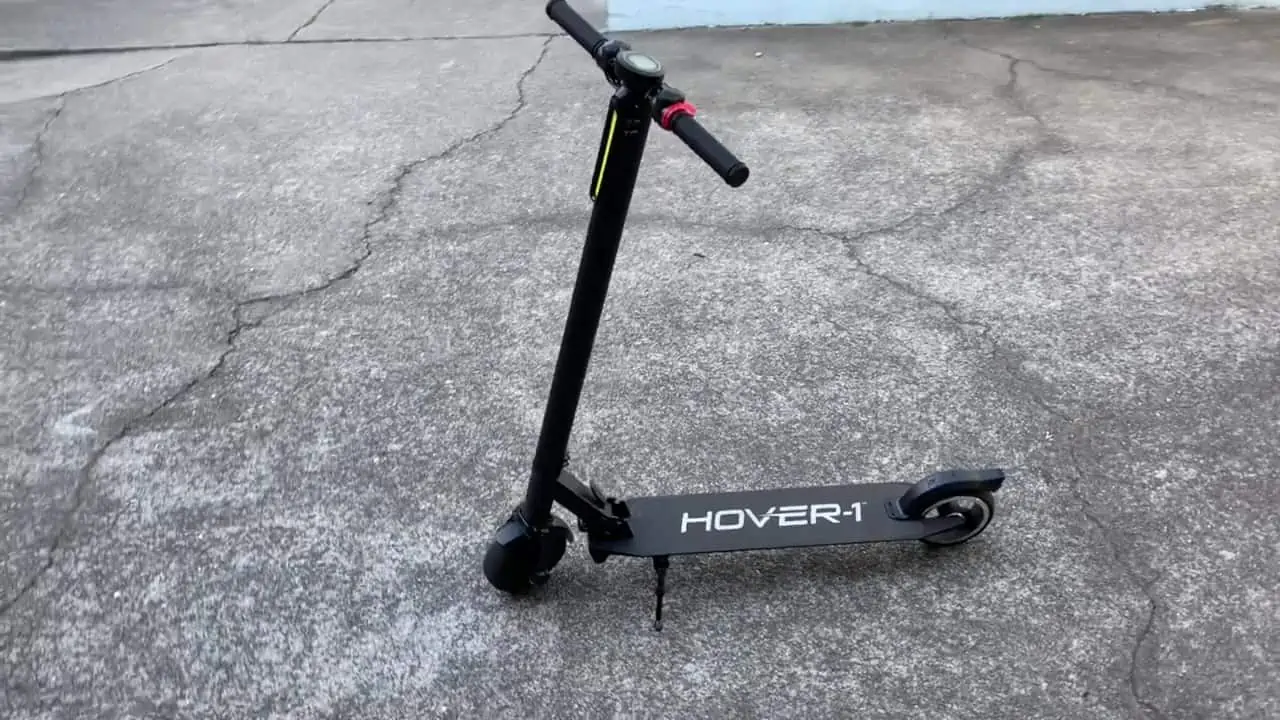 This self-powered e-scooter is equipped with a 300W brushless motor plus a 36V UL Lithium Polymer battery that allows you to hit speeds up to 12 mph and a max distance of seven miles. With the electric braking system, foldable frame, and 6.5-inch tire size, the Hover-1 Rally Electric Scooter can manage distances up to seven miles short of problems.
However, the low-priced model comes with its downsides as well. First, the Hover-1 Rally is geared towards users below 264 pounds. Second, the battery life isn't the best in its class but can last seven miles on a fairly flat ground running with a 150 pounds individual.
This particular review will get closer to the specs and evaluate the various key features and see how they compete with other electric scooters in the same class.
Product specifications
Technical Specifications
Motor: 300 Watts
Battery: 36V UL Lithium Polymer
Charge Time: 4-6.5 hours
Maximum Speed: 12 mph
Distance Per Charge: 7 miles
Tires: 6.5 Inch
LCD Display: Yes
LED HeadLight: Yes
Item Weight: 25 lbs
Maximum Load: 264 lbs
Best Features of Hover-1 Rally Folding Electric Scooter
Motor
The Hover-1 Rally Folding Electric Scooter has a powerful 300W motor and a removable 36V Lithium-Ion battery that takes 4-6.5 hours to fully charge. It can provide a maximum speed of 12 miles per hour and run up to seven miles on a single charge.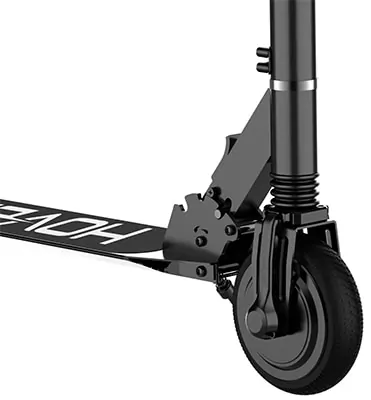 The brushless motor couples with an electronic throttle to provide plenty of power for every ride. This is exceptional performance compared to the vast majority of its prompt rivals. Besides, the odometer app will help you to verify speeds.
Weight Capacity
The Hover-1 Rally E scooter is designed to support users up to 264 lbs (120kg). It is suitable for average riders of ages 15 and above. The LED headlight, footbrake, and reflector will keep you safe while riding.
Tires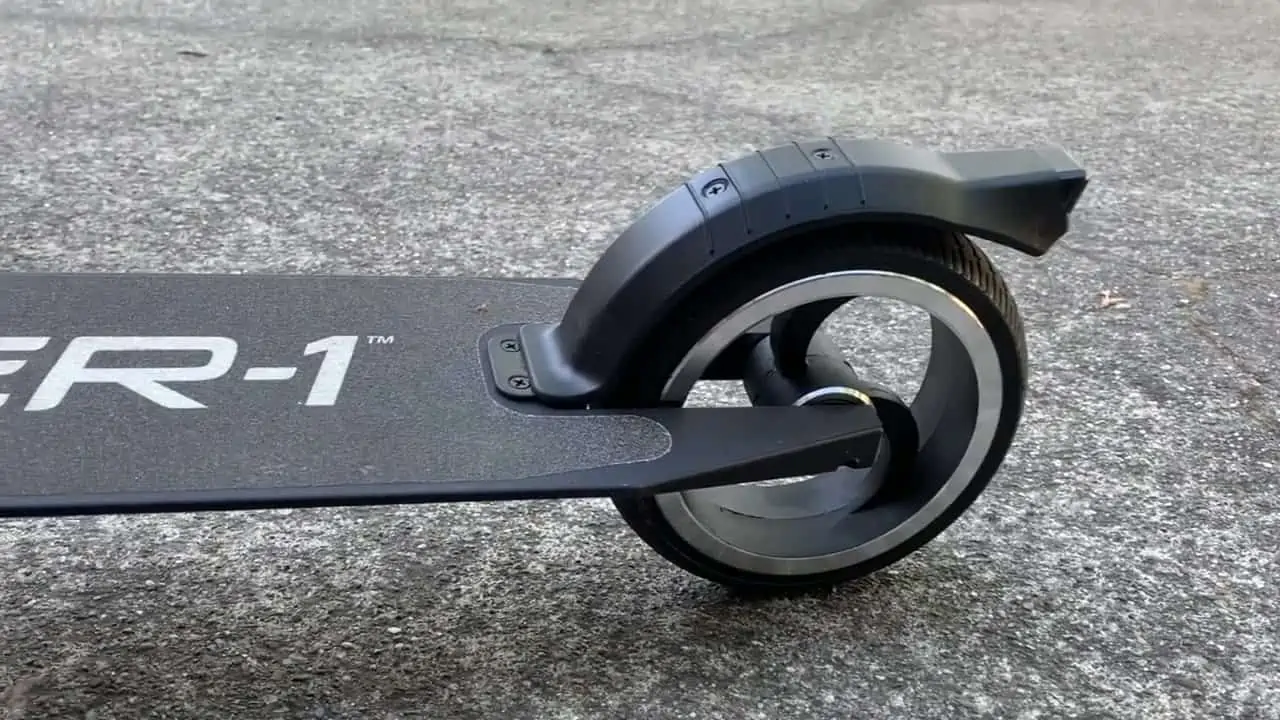 The Hover-1 Electric Scooter comes with 6.5-inch wheels, which are full rubber. So you don't have to stress about flat tires. They also help to improve the functionality of the model's built-in suspension system. That said, the tires might seem to compromise stability due to their small size.
Brakes
Another good feature of the Hover-1 is that it comes with an electric brake and a decent front LED light. The only gripe is that the electric brake isn't the quickest to stop. However, when applied with the rear friction wheel brake, the skid mark will be reduced greatly.
Assembly
Assembling the Hover-1 Rally electric Scooter is pretty straightforward. Just add the handlebars, and you will be good to go. For the right one, turn it counterclockwise, and for the left one clockwise. In case it doesn't work, consider switching sides and try again.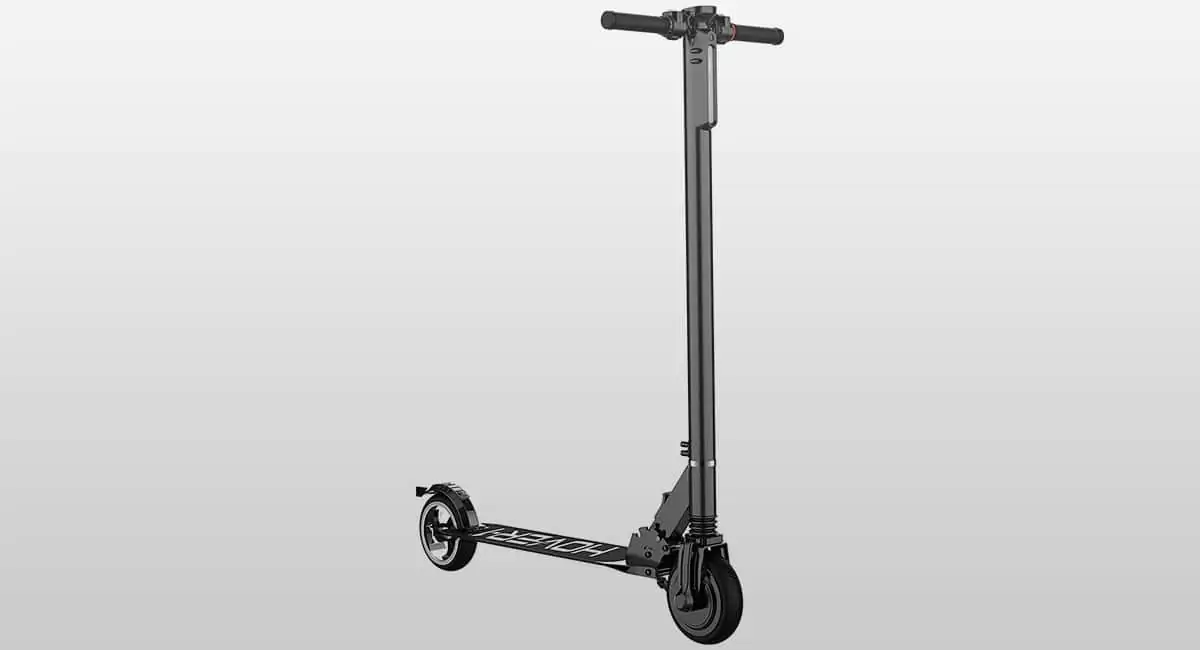 Testing Evaluation
Tested against similar models within the same category
Main Features:
Riders Weight Limit | 220 lbs
Motor | 300W Brushless
Range | 7 miles
Battery | 36V/4.0 Ah Lithium-ion Rechargeable Battery
Speed | 12 mph
Performance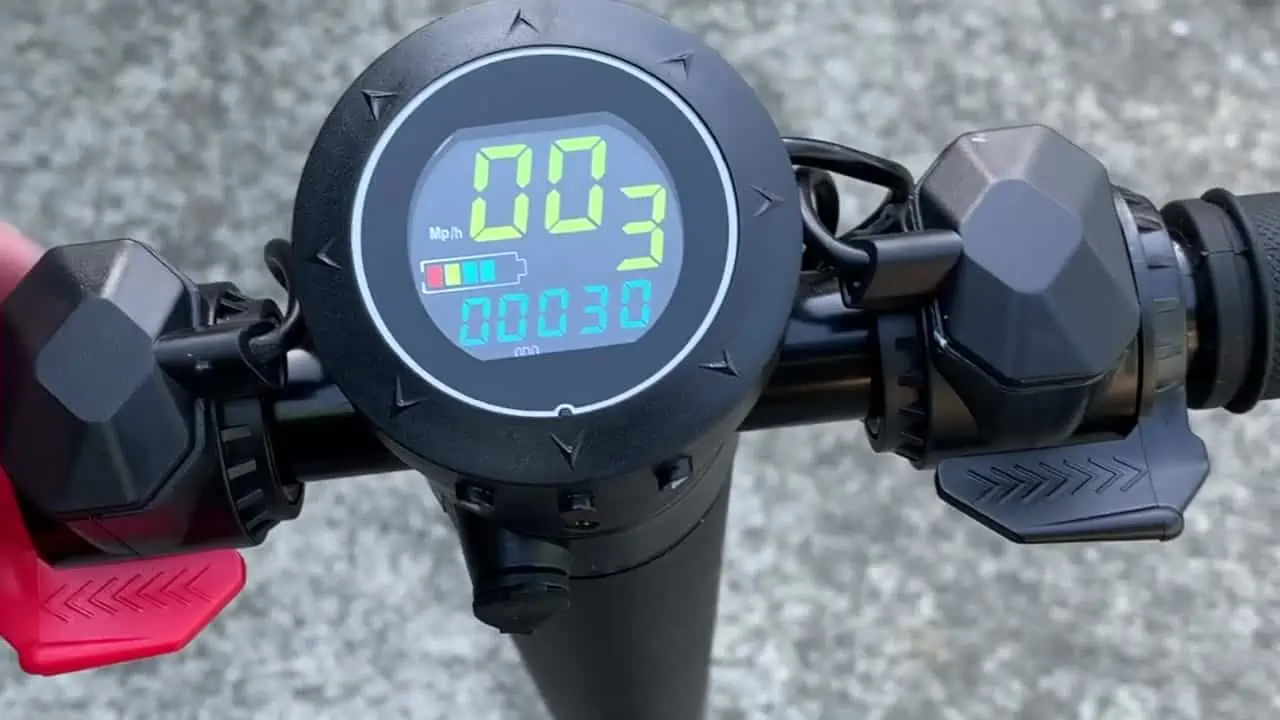 The Hover-1 Rally offers three-speed modes: 1, 2, and 3, which allows you to determine how fast it will go. You can essentially set it at two for little riders until they get more accustomed to it.
You can also access the distance run, the battery voltage, and so on. For more settings, the models feature buttons where you can find more options, including cruise control.
The model is surprisingly comfortable for kids, and as I have earlier stated, you can keep the scooter at 2, so the max speed doesn't exceed 9 mph.
You can reach 12 mph in mode 3, and the 300 watts motor delivers a lot of fun with good power, even for adults- so long the prescribed weight limit isn't violated.
However, one downside is that the kickstand is somewhat hidden under, and it's not close enough.
Who It's Best For
If you're under 264 pounds or have kids well exposed to e scooter activities, then the Hover-1 Rally could be a great addition. In particular, the front light looks great, even leaving the light on for safety. Moreover, level three will get you to top speeds of 15 mph, which would be much more effective, especially if you want to cruise at greater speeds.
You can't go wrong with the quality build, either. It's the best for the price and is developed alongside an uncluttered scooter deck, LCD, and light system that's nice and works great too. Not to forget that the scooter features three power slash speeds for novice and younger riders.
Additionally, most people don't want to dish out several hundreds of dollars on an electric scooter, particularly if it's your first one. So if you're searching for an affordable model that is worth the price, then be sure to consider the Hover-1 Rally Electric Scooter.
Who It's Not For
The Hover-1 Folding Electric Scooter is not intended to support users exceeding 220 pounds bodyweight. The battery life is not that good either, with a maximum range of seven miles.
That means if you ride seven miles away, you may have to convey the whole unit seven miles back home. Still, you can scooter normally without electric assist, but that won't be fun.
Pros & Cons of Hover-1 Rally Folding Electric Scooter
Pros
Small and compact, whether folded or unfolded
Budget, practical electric scooter
The 300-Watts brushless motor is pretty sufficient
Built-in suspension and wheel reflector
The LED headlight is entirely usable
Folding mechanism for easy carrying and storage
Cons
Battery life could have been improved
Lower maximum range
The kickstand isn't close enough
Final Thoughts
Overall, the Hover-1 Rally Folding e scooter is an excellent option for the budget crowd. All the documentation, the handlebars, and the power supply make this one of the best e scooters under $300. It's a sleek folding unit, and you can easily carry it around once you collapse the frame.
The built-in suspension system and the wheel reflector ensure safe riding, while the LED light and LCD come in handy to keep you safe and visible. If you want to check this out, check the current product price here.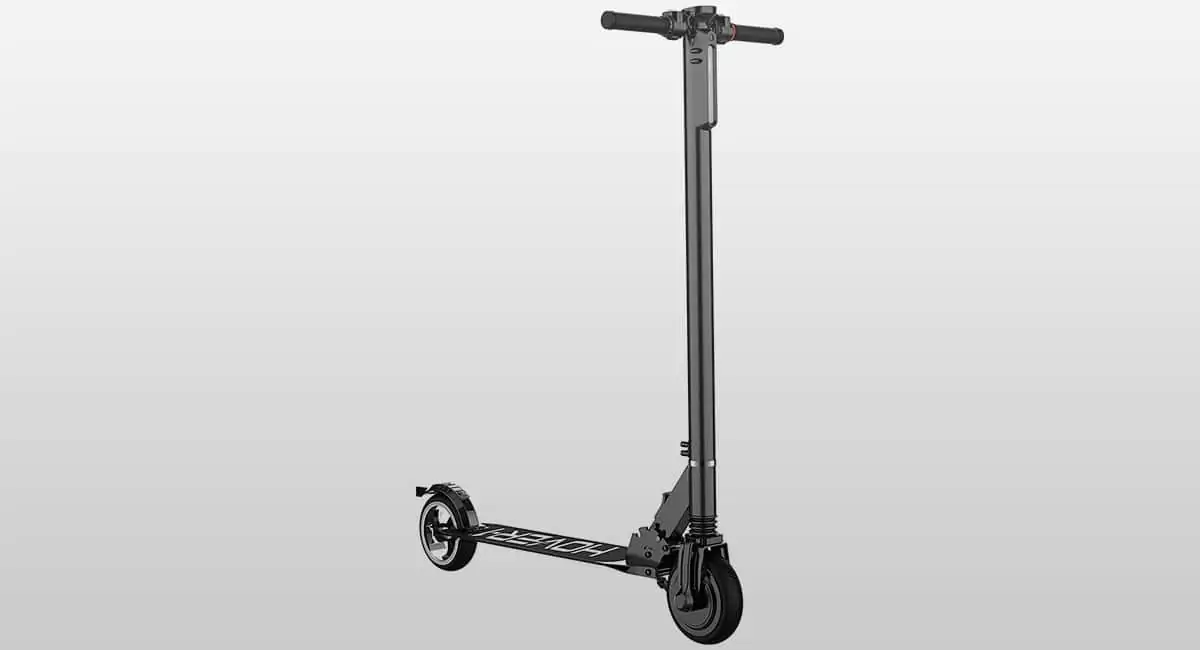 Testing Evaluation
Tested against similar models within the same category
Main Features:
Riders Weight Limit | 220 lbs
Motor | 300W Brushless
Range | 7 miles
Battery | 36V/4.0 Ah Lithium-ion Rechargeable Battery
Speed | 12 mph
Recent Topics