The Hover-1 Journey Electric Folding Scooter is an excellent commuter scooter from Hover-1. It is a modest E scooter designed for an exciting mode of travel, without interfering much with the price point.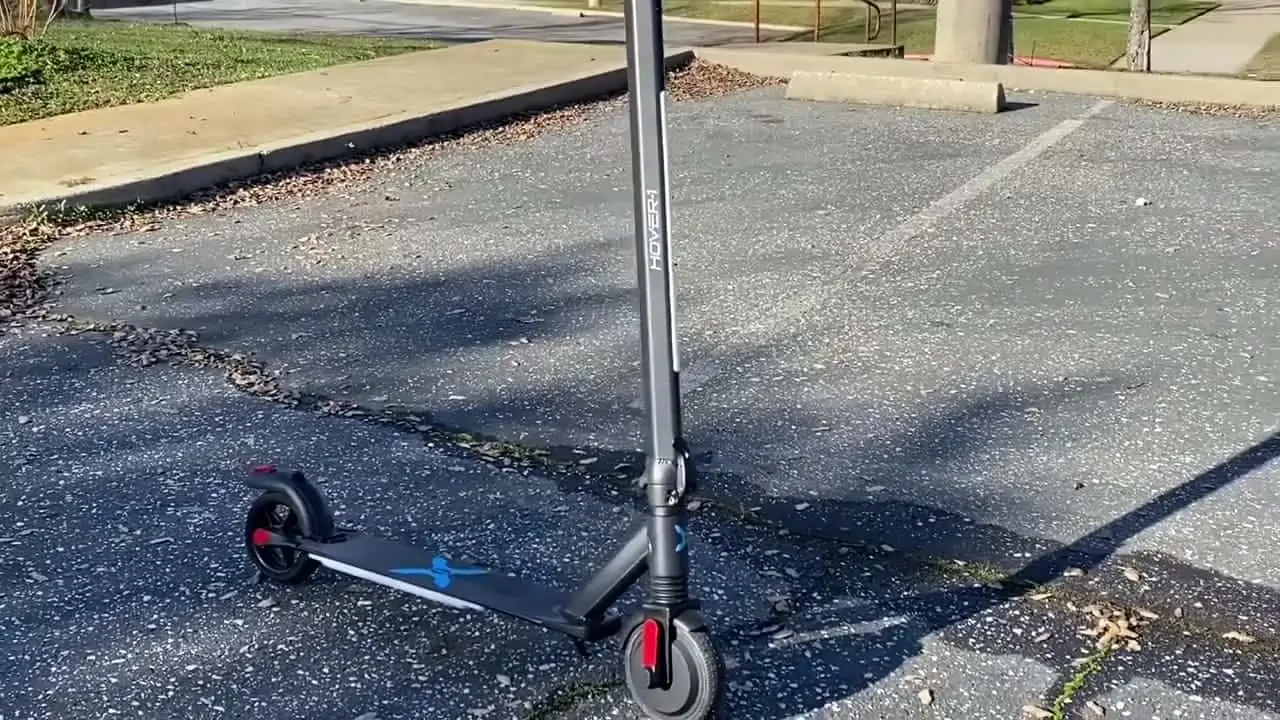 The Hover-1 Journey comes equipped with an ultra-safe 36V battery pack and a 300 W motor that provides a reasonable range alongside a maximum weight limit of 220 lbs.
At just 27 lbs, the whole thing is lightweight and folds up nicely, making it one of the most portable models in the current e scooter niche.
On the flip side, however, the full 16-miles battery pack sounds to be pretty much overstated, where users report as short distances as 6 miles per charge.
While that might be subjective, there are other few catches, such as the low-maximum speed of 14 mph, that makes the Hover-1 Journey fall short in some phases.
Still, it is a great electric scooter overall.
Hover-1 Journey: Features and Specification
Made by one of the more prominent scooter manufacturers, the Hover-1 Journey boasts some new handy features such as electronic and foot brake capability, making it a competitive option in the market today.
Motor: 300 W brushless
Battery: 36V UL-certified
Maximum Distance: 16 miles
Maximum Speed: 14 mph
Product Weight: 27 lbs
Weight Limit: 220 lbs
Height (Deck to handlebars): 37 Inches
Tires: 8.5 Inches Air-Filled Tires
Brake: Electronic/Foot brake capability
Best Features
Battery
The 36V UL-certified battery pack is safe and reliable, and comes with an easy-to-use charge included in the package. And with a full charge duration of up to 6.5 hours, you can easily plug it in before bedtime and be ready when the morning comes.
The 36V battery pack supports up to 16 miles of total range, meaning you will have enough juice to cruise through the neighborhood.
Motor
The 300 W brushless motor allows you to travel up slight inclines. However, the speed will lower drastically, and the battery will discharge faster, riding on hills.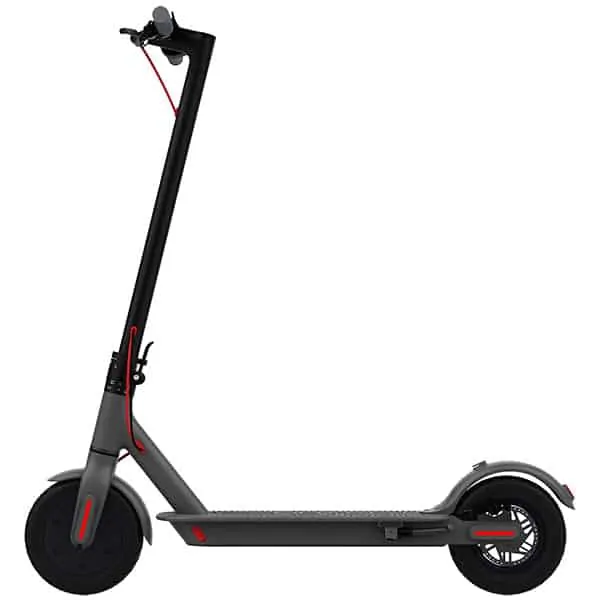 Weight Capacity
The Hover-1 Journey electric scooter is designed to withstand max user weights of up 220 lbs, which is pretty good for a lightweight electric scooter. We love the fact that this e scooter comes with 8.5" tires, which are much sturdier to handle most terrains options.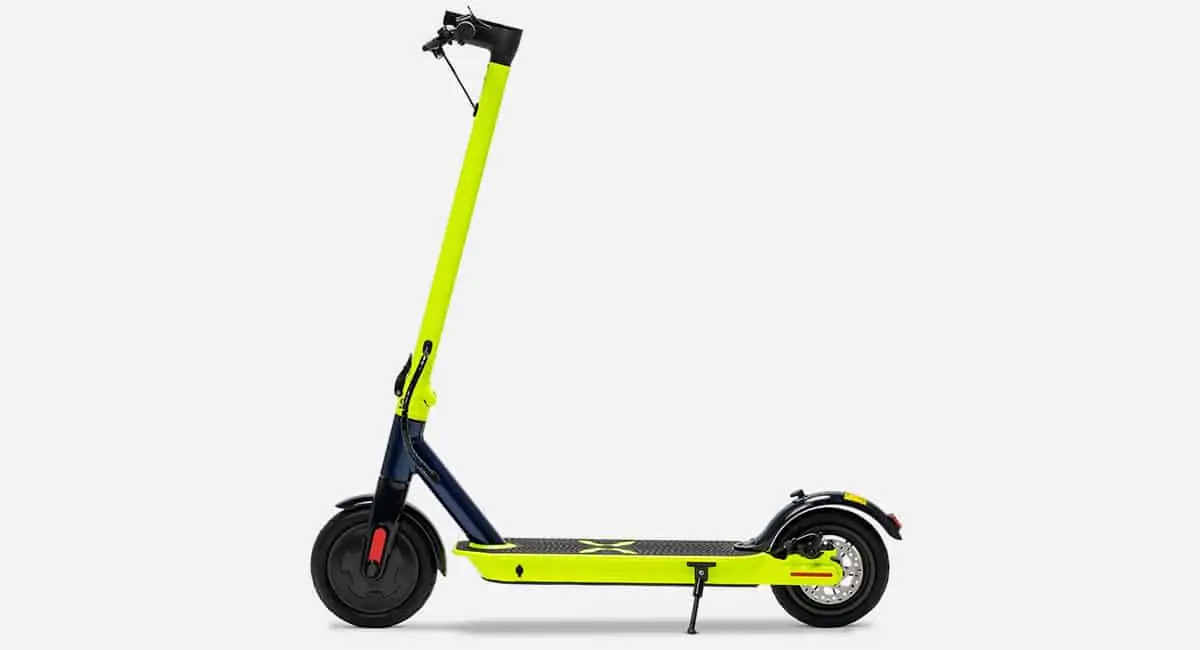 Testing Evaluation
Tested against similar models within the same category
Main Features:
Riders Weight Limit | 220 lbs
Motor | 300 W – Brushless
Range | 16 miles
Battery | 36V Lithium-ion Battery
Speed | 14 mph
Brakes and Light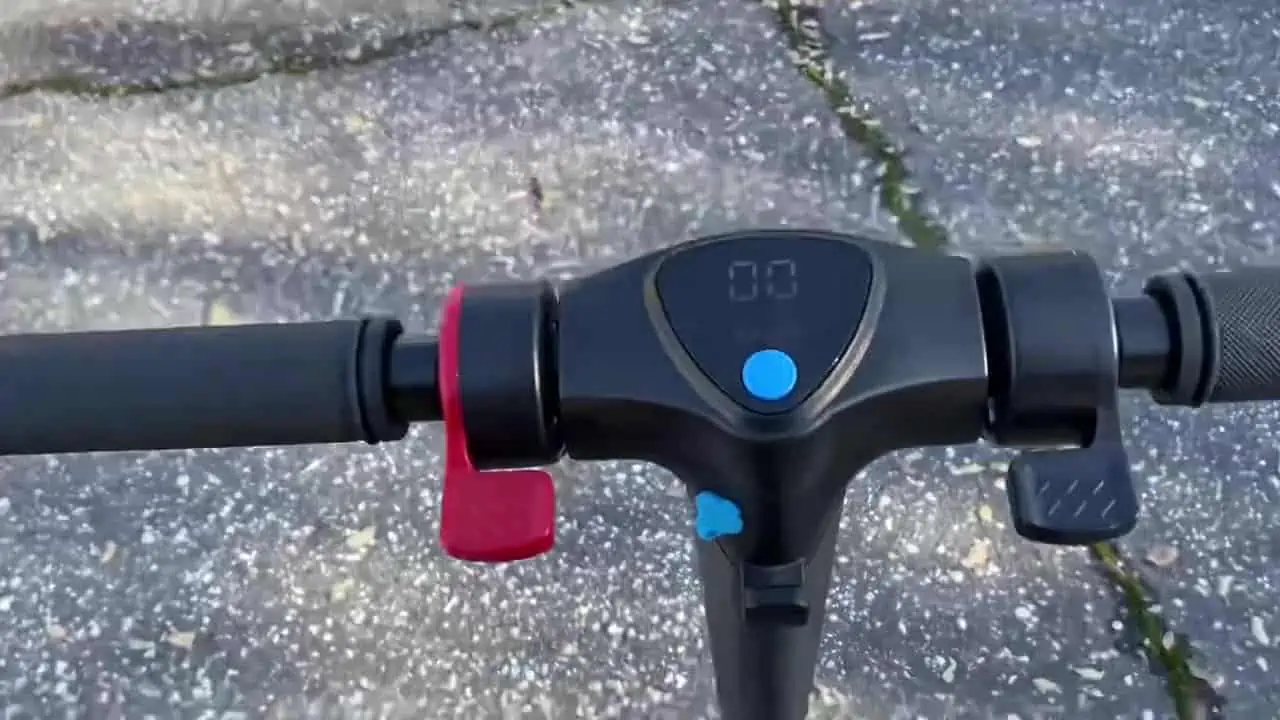 It's nice to see that this model features both hand and foot brakes for a complete ultra-safe stop. The brakes are sensitive and take no time to get used to. The LED headlight is bright enough to keep you safe at night.
Portability
You don't have to worry about things like portability. Like the name suggest, the Hover-1 Journey Folding Electric scooter features a folding mechanism that works nicely. It makes up for a convenient, stylish, and exciting form of transportation and easy storage whenever you're not using the scooter.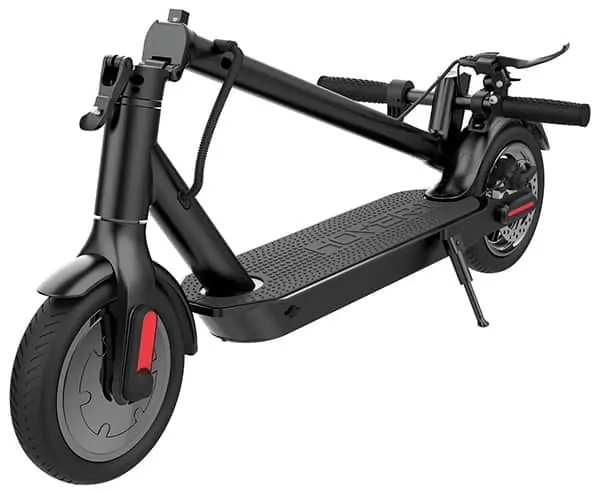 Quiet Operation
You also don't have to stress about squeaks or clacks. The overall construction is tight and sturdy for quiet operation, although it can only accommodate users up to 220 lbs.
Nonetheless, it's relatively quieter than some of the more premium e scooters out there.
Ease of Use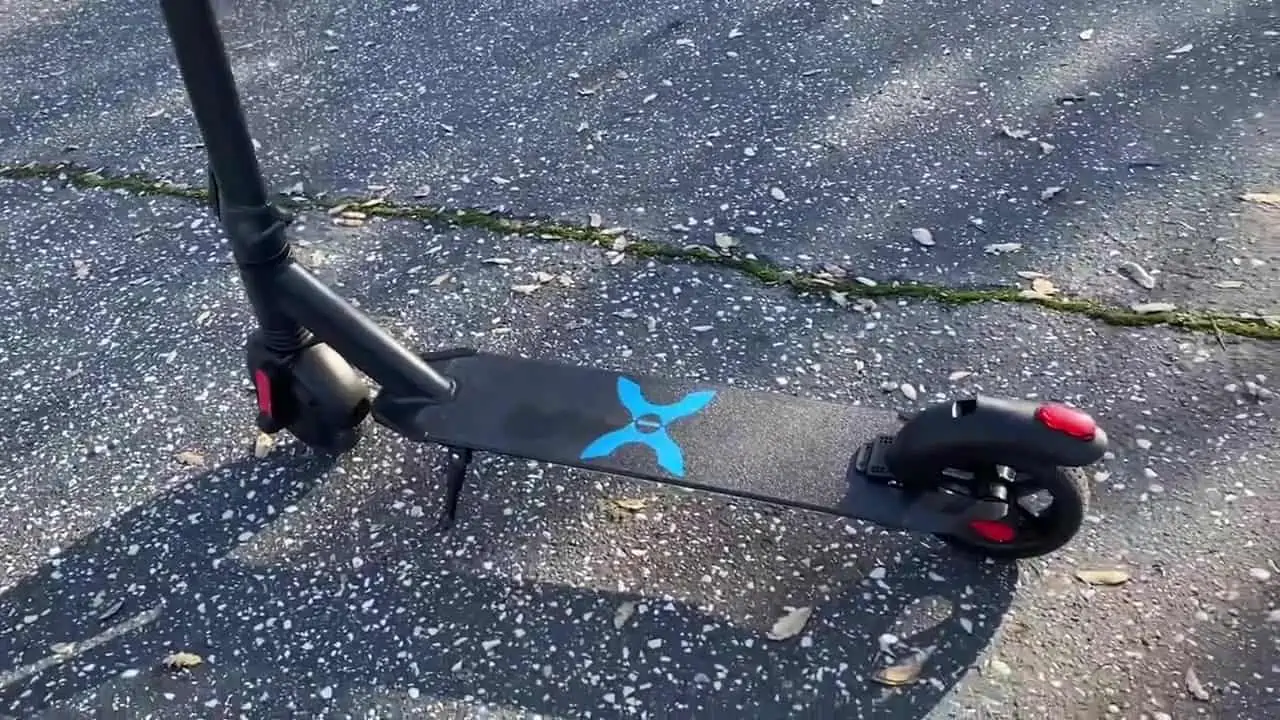 The Hover-1 is also easy to assemble, short of any detailed directions. The overall design and compactness are very respectable, considering the price. And although it has a relatively slower top speed at 14 mph, you can get 15 mph going on level ground or a slight hill.
With that said, always ride responsibly. You can't be too careful when it comes to e-riding. The buyer and riders of these models are bound to know and obey all the state and local regulations when operating this commuter scooter. It's always best to read and internalize the product details procedures, including safety precautions such as protective gear.
Who It's Best For
The Hove-1 Journey Electric Scooter can be a great addition to those seeking a fun way of walking or biking outdoors.
Great portability, ease of use, and reasonable price tag make the Hover-1 Journey such a nice purchase, especially to those who have kids in college.
So, in case you're pretty curious about the Hover-1 Journey, know that it's an interesting electric scooter to whizz around the campus, city, and neighborhood as well.
Who It's Not For
Although the Hover-1 Journey excels in most aspects in terms of performance and functionality, it offers a low maximum speed of 14 mph. Although it is reasonable for most average commuters, you might not enjoy riding this scooter if you're a kind of hurry individual.
Hover-1 Pioneer Vs. Journey
Both the Hover-1 Pioneer Vs. Journey shares a lot of similarities to the most part. The maximum range in both electric scooters is the same at 16 miles. Even though the prescribed weight limit in Hover-1 Pioneer is slightly higher at 264 lbs, both models are meant for the same maximum speed of 14 mph.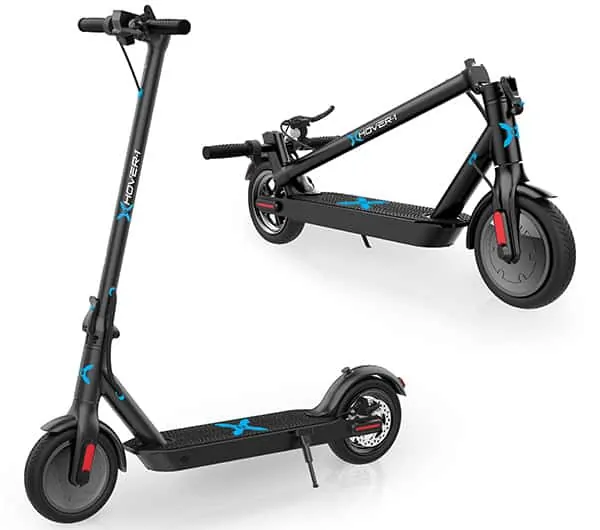 Electric throttle and hand-operated braking systems are present in both e scooters, and the price point is almost equal. They are both foldable with 8.5-inch tires on board.
The Hover-1 Pioneer Electric Folding Scooter features a 30 Cell Lithium-Ion battery, which takes 3-5 hours to charge fully.
In comparison, however, the Hover-Journey comes with a 36V UL-Certified battery pack that takes up to 6.5 hours to charge fully. The Hover-1 comes in at 36 lbs, which is already heftier compared to the 27 lbs that of Hover-1 Journey.
Overall, both models have many features that make them ideal options for those looking for a reliable electric scooter.
Pros
Folding design for easy storage
Lightweight at just 27 lbs
Pretty decent electric scooter
8.5-inch to ensure stability on most terrains
Less charging time of 4.5-6.5 hours
Quiet operation
Great acceleration, especially on flat, smooth grounds
Cons
A low maximum speed of 14 mph
Not the best to ride through puddles or wet surfaces
Alpha vs. Journey Comparison 



Alpha




 

Journey

 

Range

12 miles

16 miles

Speed

18 mph

14 mph

Motor

450 W

300 W

Charge Time

4-6.5 hrs

4-6.5 hrs

Wheel Size

10.0 Inch

8.5 inch

Weight

36 pounds

27 pounds
Final Thoughts
Overall, the Hover-1 Journey Folding Electric Scooter is a great option in the e scooter market. Streetwise, the Hover-1 is value-priced and is still among the most competitive models in terms of features and functionality.
The cruise control is easy to use, and the whole thing gets uphill really well, though the stated top speed of 14 mph may not please most users. Hover has been amazing in the e-riding community for almost two decades now. The brand has constantly been improving the quality of their products and evolving with the times. Both the Hove-1 Pioneering vs. Journey Electric Scooters are parallel to the same extent. You may want to choose the Hover-1 Pioneer for that extra weight limit and short recharging time. But for a portable, lightweight electric scooter, you might want to check the Hover-1 Journey Electric Folding Scooter.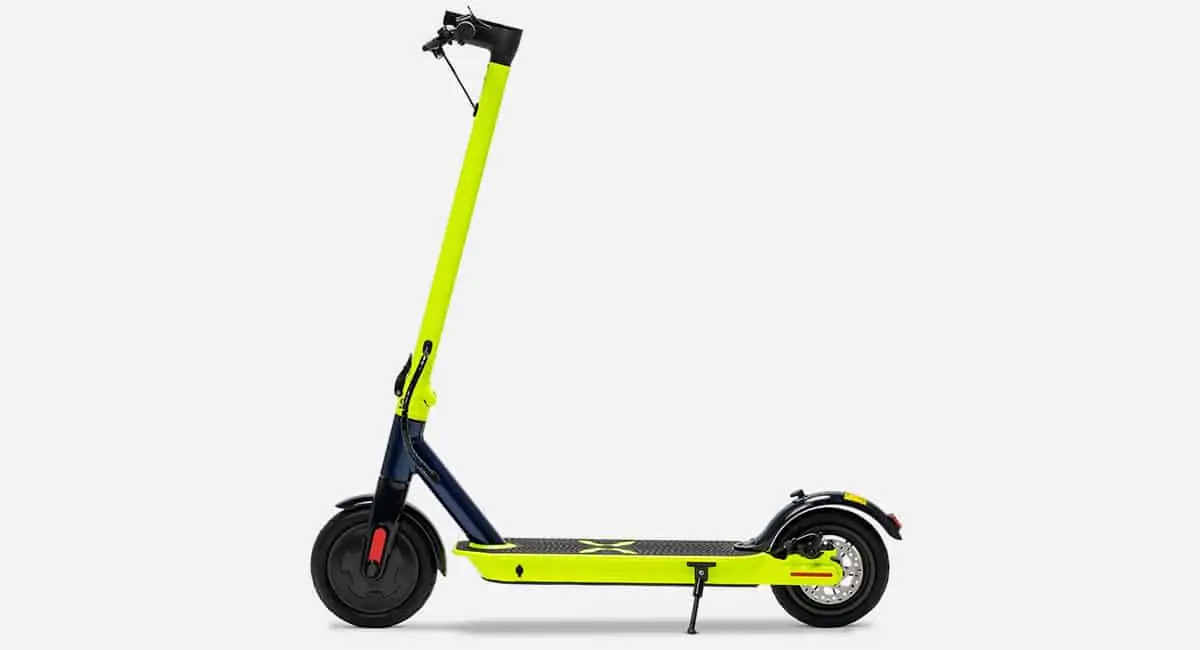 Testing Evaluation
Tested against similar models within the same category
Main Features:
Riders Weight Limit | 220 lbs
Motor | 300 W – Brushless
Range | 16 miles
Battery | 36V Lithium-ion Battery
Speed | 14 mph
Recent Topics