If you stumbled across the name "Honbike" accidentally or while browsing for reliable electric bike brands and are wondering if this brand and their bikes are worth checking out, this article is for you.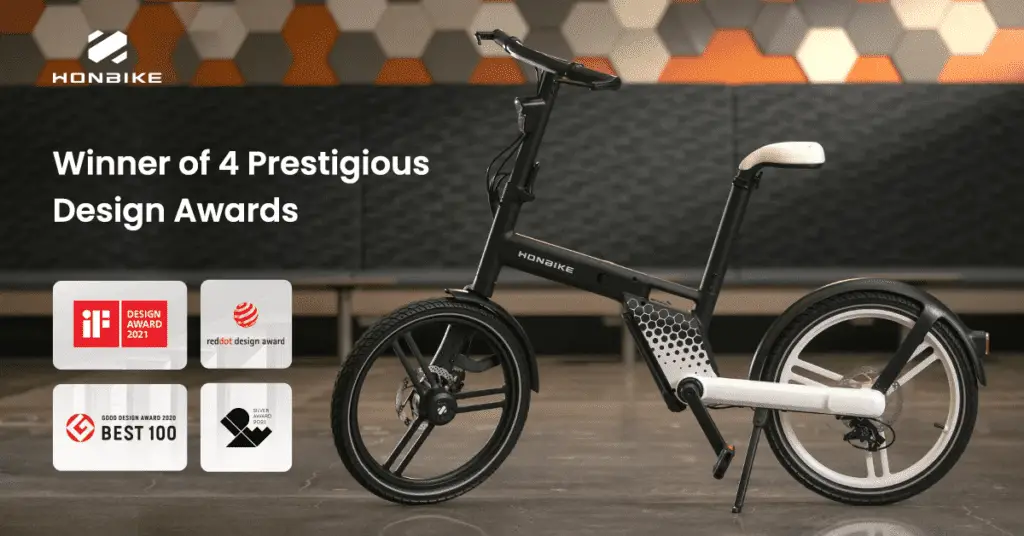 This in-depth guide covers everything you need to know about Honbike. Who founded the company; Where they manufacture their products; and how reliable and innovative are Honbike electric bikes
Who owns Honbike
Honbike was founded by a group of engineers. These engineers came together from different countries (Japan and China) to start the company in 2019. 
The brand launched its first product on Indiegogo in March 2022 and reached its funding goal that very day. Today, Honbike is seen as one of the revolutionary brands driving innovation in the e-bike industry. 
Why did Honbike exist
The vision of Honbike seems to be focused on providing affordable, reliable, and maintenance-free transportation for everyone. The brand wants to create a new generation of electric bikes that are safe, practical, fun to drive, and environmentally friendly. 
Since the dawn of civilization, humans have been destroying the natural environment in their quest for economic and technological progress and from what we observed, Honbike seems to be committed to inspiring other electric bike brands into embracing greener manufacturing processes. 
While we have not yet achieved zero emissions, we're moving towards a new era where innovation means reducing carbon emissions, saving natural resources, and improving people's lives; Honbike appears to be a strong advocate in the way of this movement.
What's Honbike vision for the ebike industry 
A lot of e-bike companies preach about how their products are better for the environment than gas-powered vehicles. Well, to some extent, this statement is true.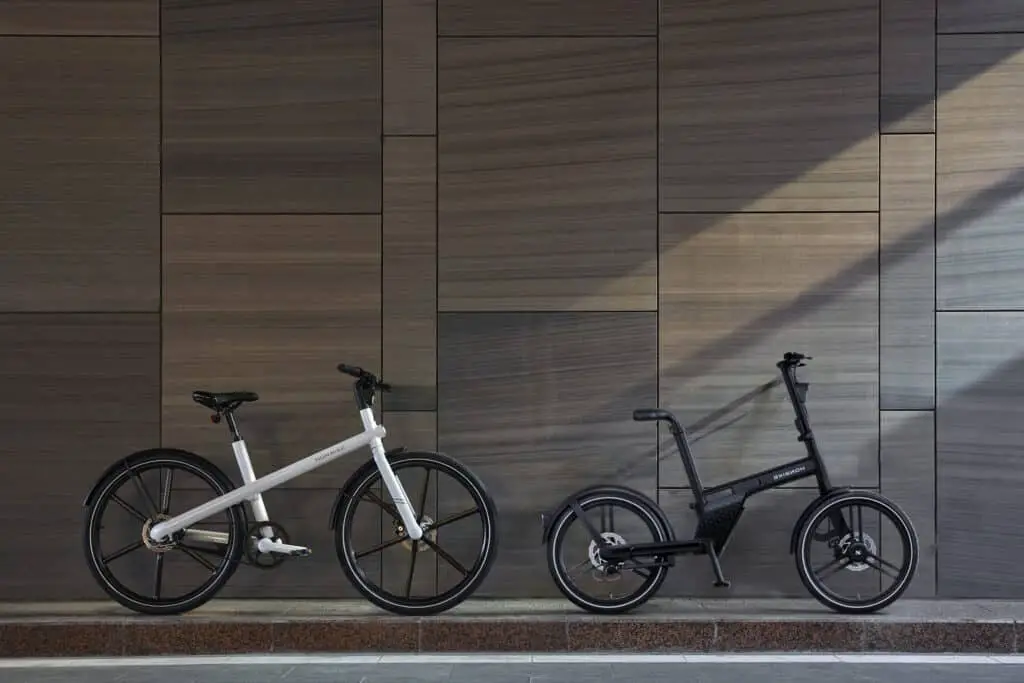 The fact that electric bikes don't burn fossil fuels to propel themselves is proof enough that they are better for this planet than gas-powered vehicles. However, one thing a lot of these companies fail to mention while making all these claims is how resources- and gas-intensive it is to manufacture any electric vehicle of any type.
According to a New York Times article, electric vehicles have been found to be more emissions-intensive to produce than regular gas-powered vehicles. This means that they aren't as climate-friendly as most of these brands want us to believe.
This is what makes Honbike different from all other electric bike brands. Honbike adopts some of the most resource-efficient manufacturing processes in the industry. 
The brand uses die-casting technology to design its components. This method is more energy-efficient and produces fewer emissions than traditional welding and heat treatment processes.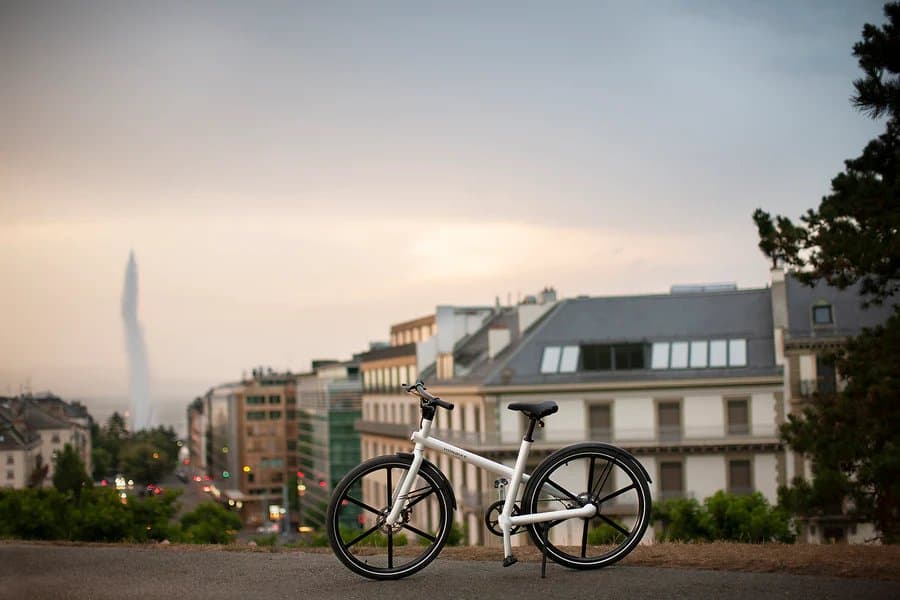 Their bikes are also made from fewer components than regular electric bicycles. For example, the HF01 comprises of just 57 parts. Most of the electric bikes available on the market today come with over 200 components. 
These designs are what Honbike hopes will revolutionize the electric bike industry. Imagine a world where electric bikes are manufactured using climate-friendly and resource-efficient processes; Honbike seems poised to lead this movement.
Honbike Future Product Releases
Honbike released the UNI4 in July 2022, so it might be a while before they release any new models into the market. In the meantime, you can follow them on social media or subscribe to their newsletter to stay informed with the latest updates from their PR team. 
Nevertheless, have it in mind that their engineers are constantly searching for new, climate-friendly, and resource-efficient innovations to introduce into the e-bike industry. 
Where are Honbike ebikes made
Honbike electric bikes are manufactured in Taiwan and Mainland China. However, the brand has its headquarters located in the Netherlands and in China.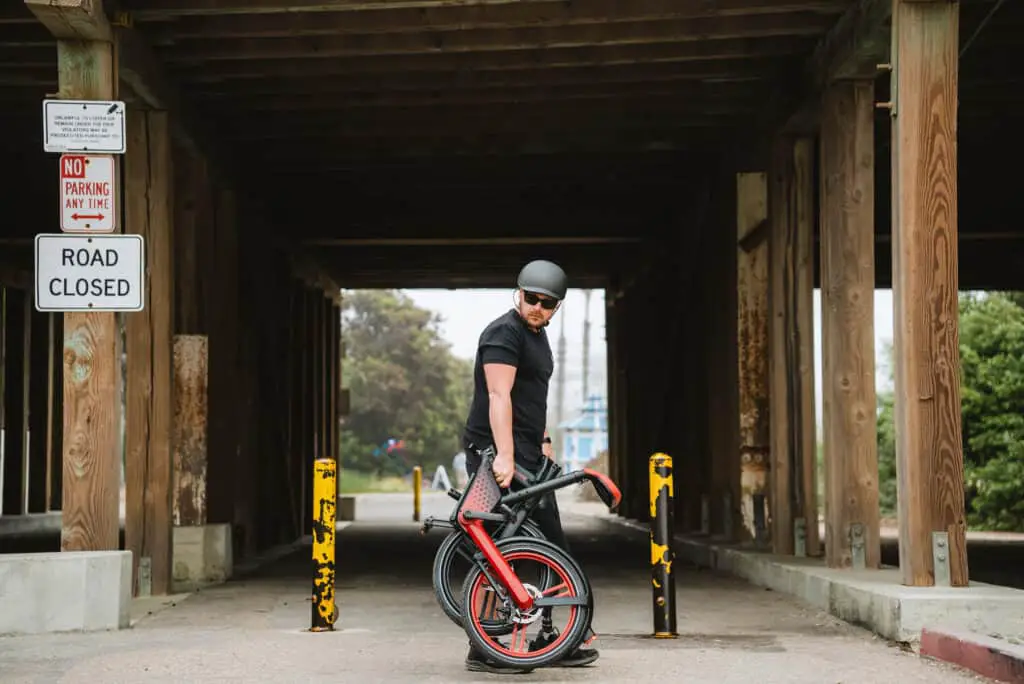 Are Honbike ebikes any good
Honbike places a lot of focus on the durability of their electric bikes. The brand makes sure that all its bikes (and their components) are manufactured under strict quality guidelines. 
The UNI4's frame is built from a 7000 series aluminum alloy. This type of aluminum alloy is stronger and more resistant to corrosion than 6061 aluminum; the most-used frame material in the industry. Also, their bikes are made up of fewer components than regular electric bikes, so they are less likely to break down. The brand even provides a 2-year warranty to all initial purchasers of their bikes.
According to experiences from some customers, the brand also offers excellent customer support. One customer even detailed how he almost totaled his Honbike in an accident and how the company was very helpful in providing technical assistance even to the point of replacing some damaged components for free.
You can't get it wrong with Honbike ebikes. They are affordable, powerful, lightweight, and easy to use. Plus, Honbike electric bikes are super easy to carry around. This is because their tubes are not as bulky as other electric bikes.  
What makes Honbike unique
Honbike products are unlike most of the electric bikes we're used to seeing on product pages and e-commerce websites. These bikes come with innovative features and are built from the highest-quality materials.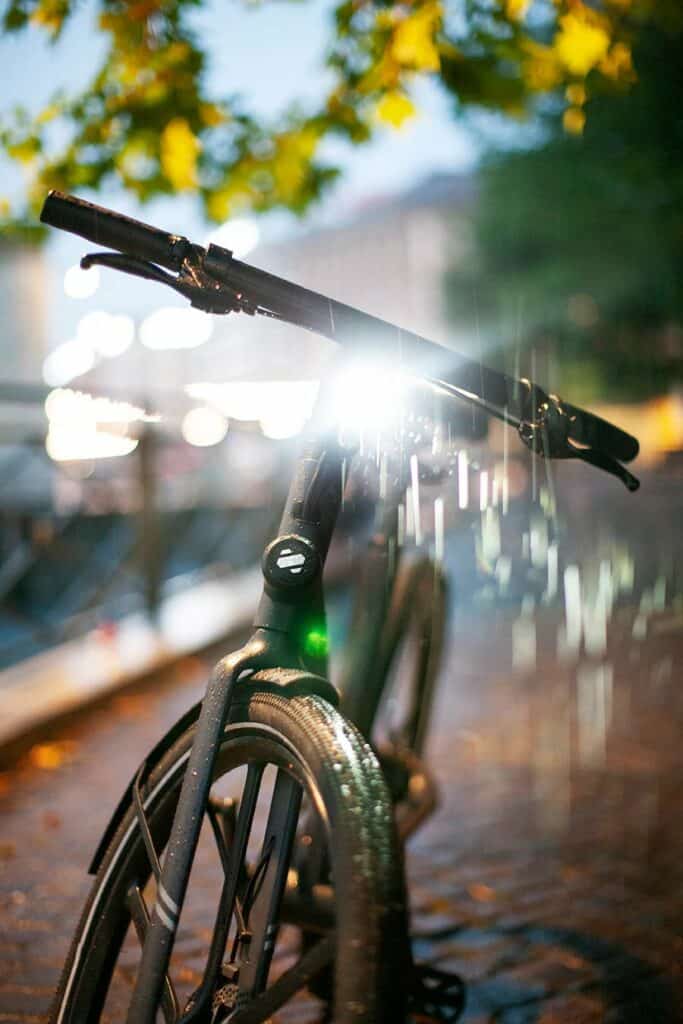 In the sections that follow, we will discuss some of the things that make Honbike electric bicycles unique from other e-bikes available on the market today. 
Their frames
Honbike's innovative designs are one thing that sets them apart from other electric bikes on the market. Their frames are built to be compact, minimalist, and lightweight, eliminating all the bulk that usually comes with electric bikes. 
The brand sacrifices unnecessary — and in some cases, aesthetic — accessories for functional and practical components. For example, the HF01 is one of the most compact foldable electric bikes on the market.
This bike measures about 60.8 inches in length and is 41.7 inches height. That's pretty compact compared to e-bikes like the RadExpand which has a handlebar height (height from the base of the tire to the top of the handlebars) of 48 inches and a length of 68 inches.
Smarthon system
Imagine having an automated system that adapts your bike's motor output to various riding conditions. A drive system that changes gears itself in response to signals received from various sensors; This is Honbike's Smarthon system.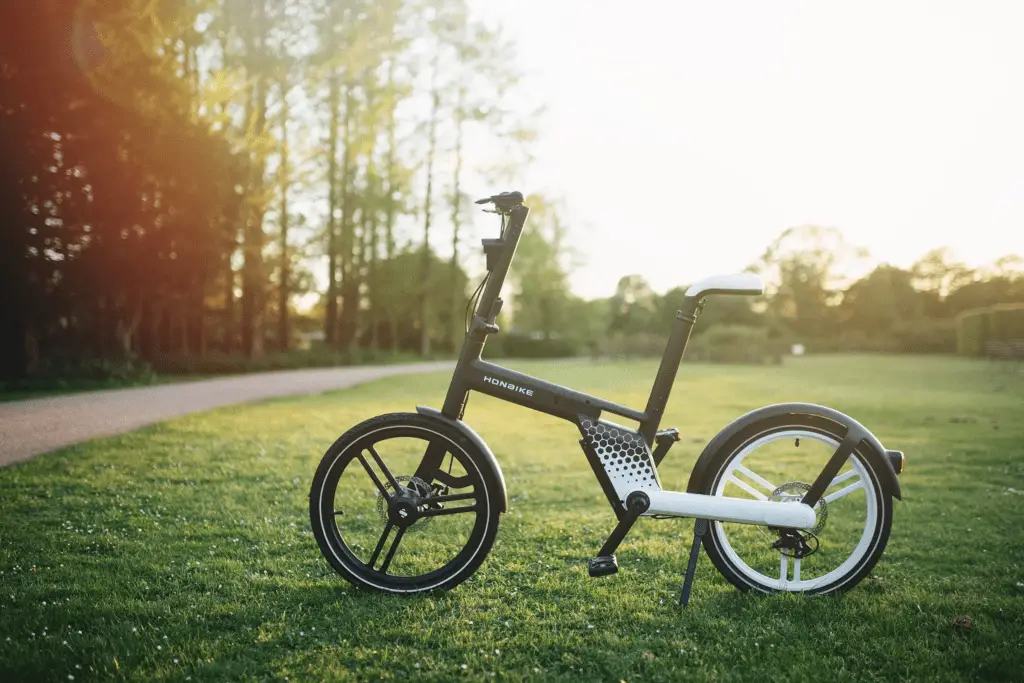 This smart drive technology comes pre-programmed into every Honbike electric bike and its main function is to adjust the bike's output to meet riders' needs. If you're traveling up a hill, this system will automatically increase the level of assistance you're getting from the motor.
Also, once you get to a flat road, it senses your orientation and sends signals to the controller to limit the flow of current to the motor.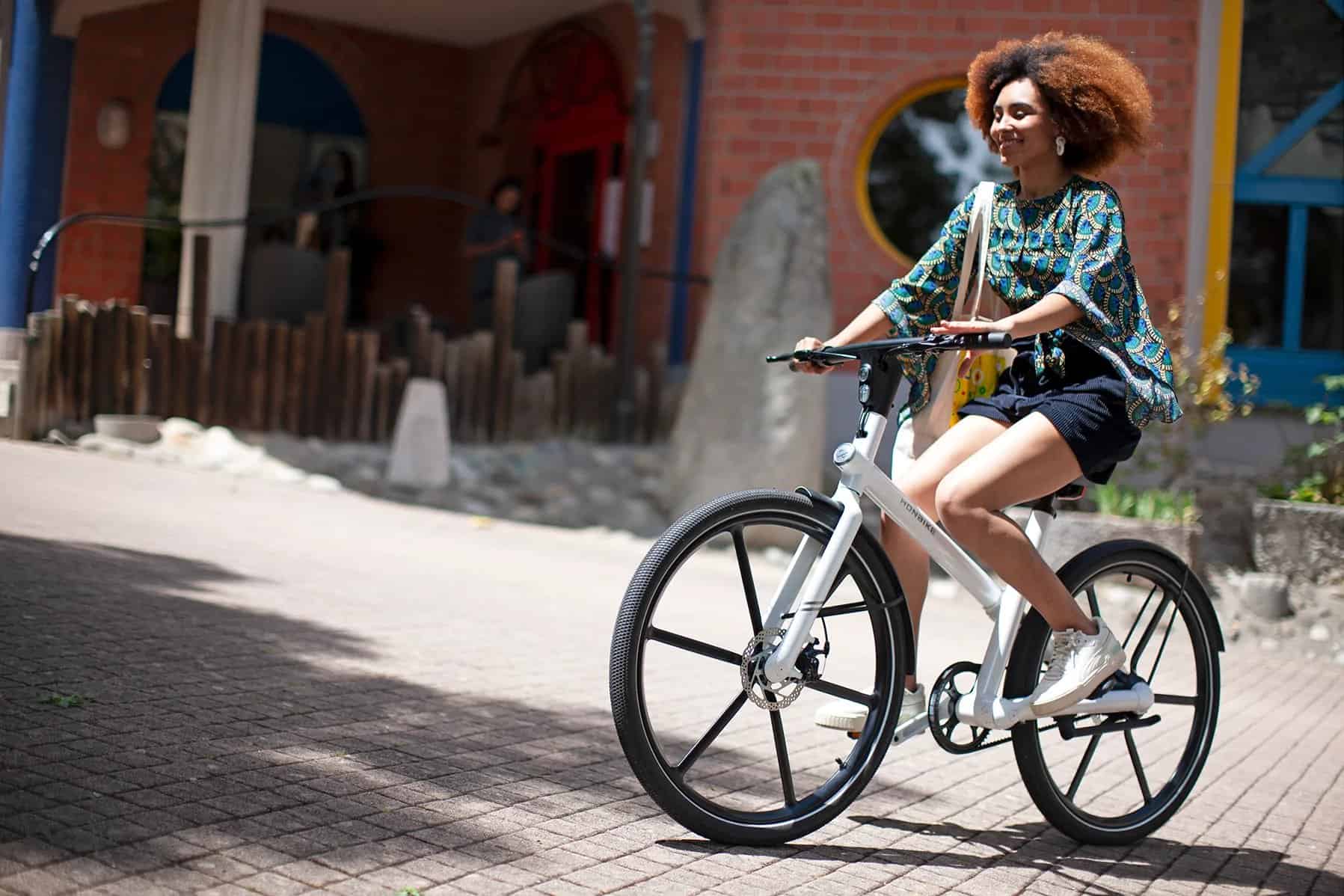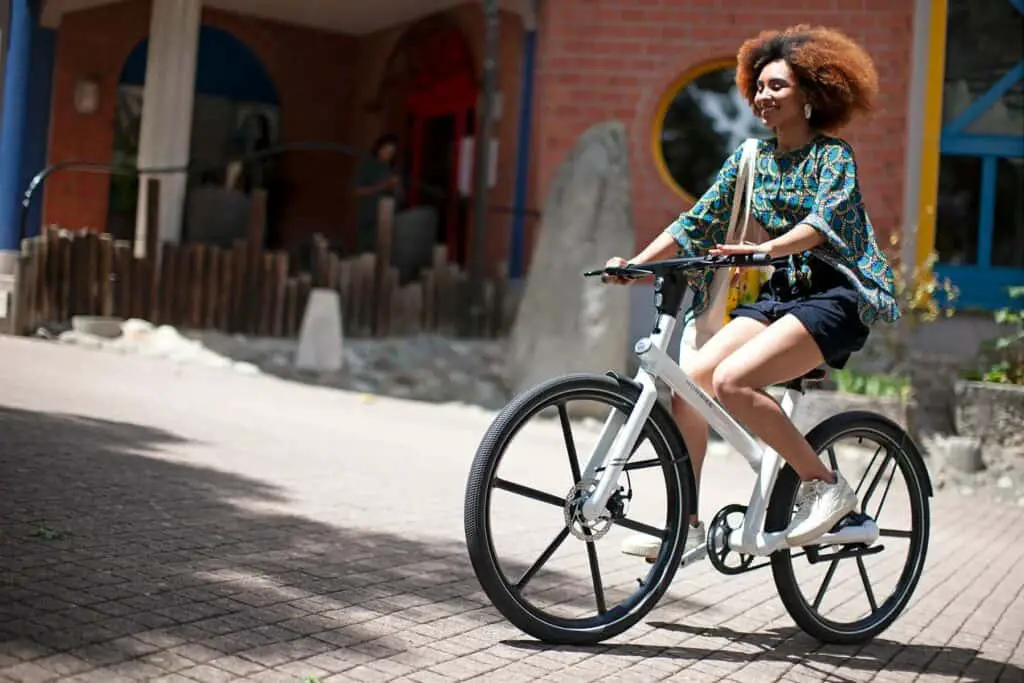 Their bikes have higher resistance to water than most e-bikes
Honbike electric bikes are built for riding in various conditions. The HF01 comes with a water-resistance rating of IP65, which when decoded means the bike's enclosures protect against ingress from dust and low-pressure water jets from all directions. 
Their newest model, the UNI4, is built to the IPX6 water-resistance standard. Electronics with IPX6 rating are impervious to water jets from high-pressure nozzles.
IPX6 is probably the highest rating you can get on any e-bike. Most electric bikes available on the market today come with water-resistance ratings between IPX4 and IP55.
| | | |
| --- | --- | --- |
| Electric bike model | Motor rating | Water-resistance rating |
| Honbike UNI4 | 350W | IPX6 |
| Aventon Pace 350 | 350W | IPX4 |
| Lectric XP Lite | 300W | IP65 |
| RadMission High Step | 500W | IPX4 or IPX5 |
| Honbike HF01 | 250W | IP65 |
Their low-maintenance drive system 
The HF01 comes with an enclosed shaft-drive system. One thing we like about this system is that it is sealed inside a tube, preventing dust, debris, and moisture from getting into it.
This factor gives the HF01's drive mechanism a huge advantage over regular chain- or belt-drive systems in terms of longevity. Honbike even estimates that the HF01's drive system should be able to operate maintenance-free for close to 31000 miles.
This means that the average rider might never have to carry out maintenance on the HF01's drive mechanism. If you're in the market for a cost-efficient transport solution, the Honbike HF01 might just be the best motor-powered two-wheeler for you. It doesn't require regular maintenance and, like I mentioned earlier, it might take a very long time before you have to change any parts of the drive mechanism. 
Current Honbike Models
HFO1
This revolutionary electric bike was the first model that Honbike released to the public. It comes with a 250W motor, a clean shaft-drive system, a 36V 6Ah battery, front & rear lights, torque & cadence sensors, fenders, and an integrated LCD all fitted into a lightweight, collapsible frame.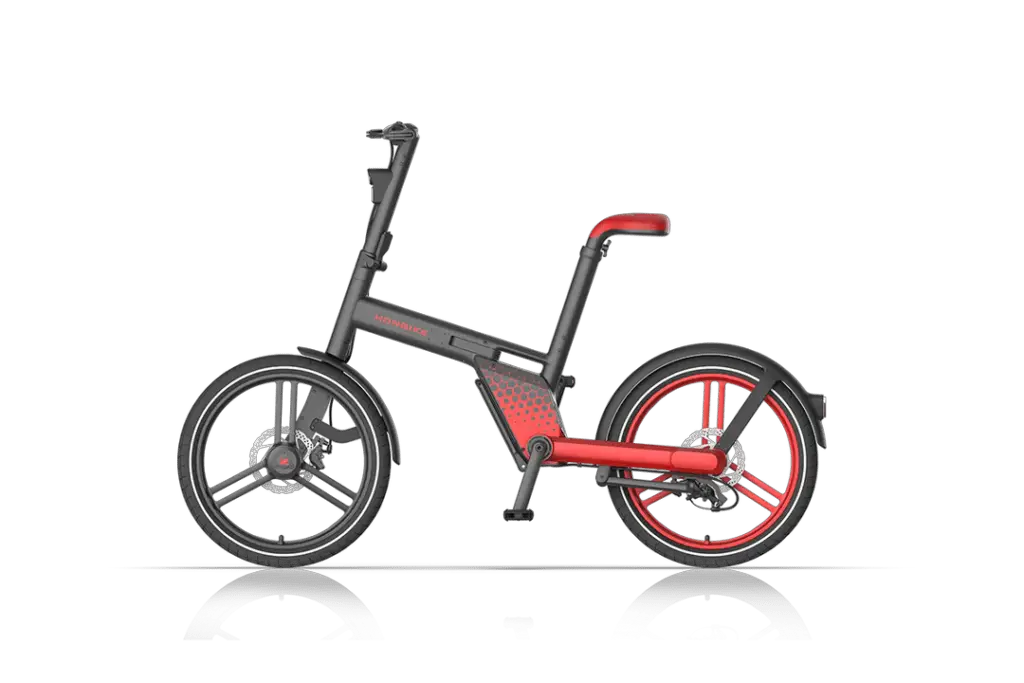 The bike is equipped with SmartHON™ (intelligent automated system), which adjusts and delivers the power assistance users need based on the terrain and their riding behavior. It gives the rider adequate power assistance when riding on flat terrain and offers an additional power boost to make uphill rides a breeze.
UNI4
This budget-friendly commuter electric bike comes with a 350w motor that propels it to speeds of up to 20mph (32km/h). Its integrated 432Wh (36V 12Ah) battery can cover up to 52 miles (84km) of range on a single charge, which, in my opinion, is pretty impressive considering the size and weight of the bike (45 lbs/20.2 kg).
Unlike the HF01, the UNI4 uses a belt drive system (belts are known to be more efficient than chains). The bike also comes with a more durable frame than the HF01's (it can support up to 265 lbs/120 kg of weight)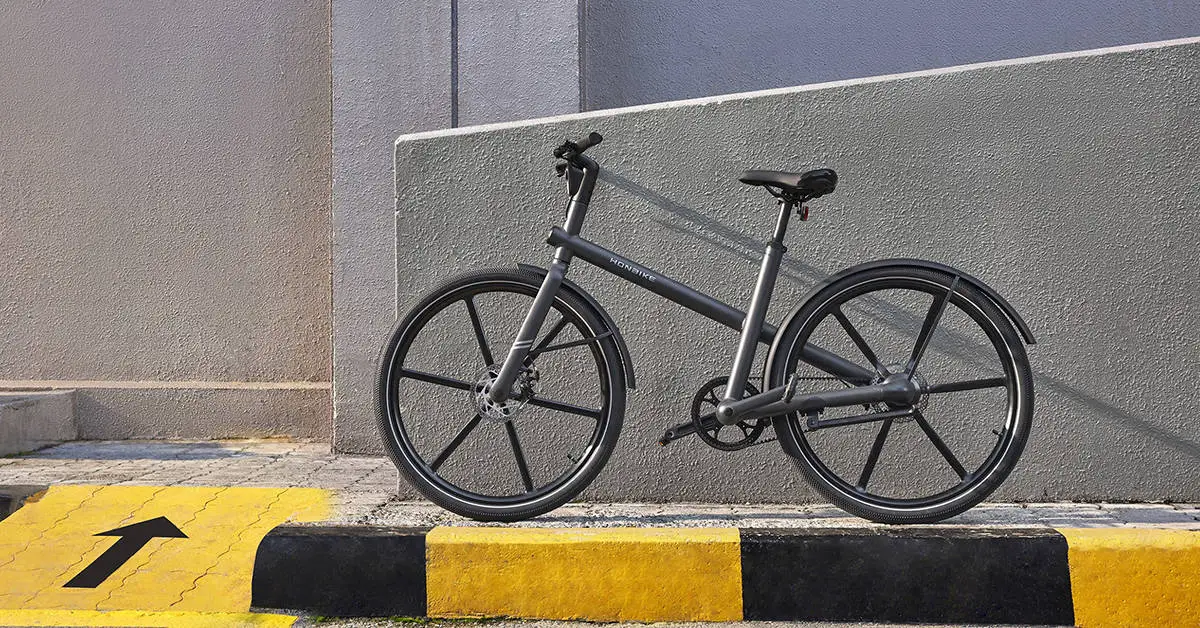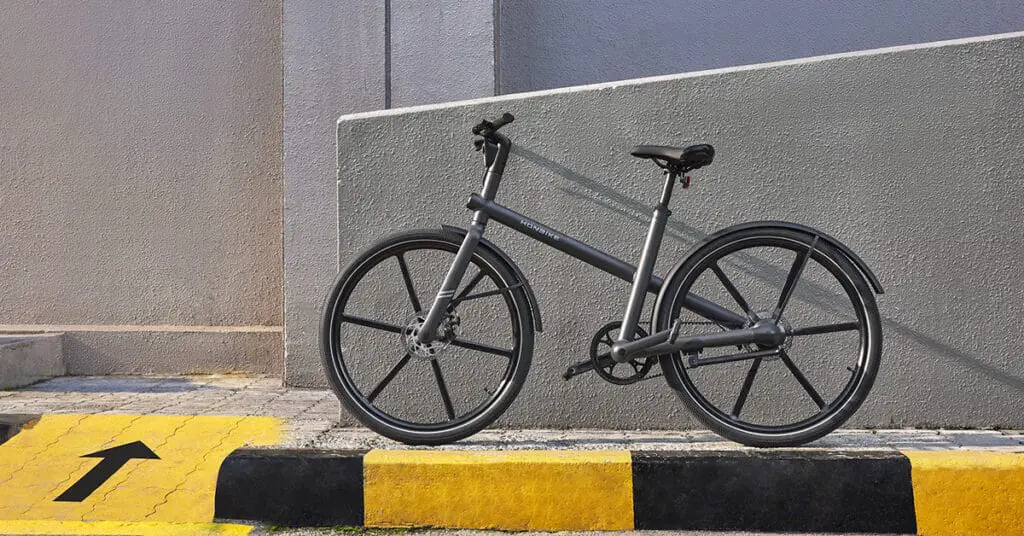 Final thoughts
Since Honbike was founded, the brand has built a reputation for high-quality products and excellent customer service. The brand prioritizes practicality and usability over aesthetics which is why their bikes only come with the necessary features needed to make riding fun and convenient.
Visit their website at Honbike.com and take a quick tour around. You might find something interesting among the amazing features they offer on their ebikes.