Are exquisite craftsmanship, a modern minimalist design, easy assembly, and a high-capacity battery enough to make the HONBIKE UNI4 the ultimate city e-bike? 
Users rave about its simple yet innovative design and the spoke-less wheels, which you'll certainly want to read about below. Plus, even though it has that regular, everyday bike look, the sleek, unisex design seems to catch the attention of many. 
However, it's not the fastest or most adventurous e-bike many would love it to be. So, what about the HONBIKE UNI4 makes it so attention-worthy? Keep reading as we dissect some of the top specs and details below.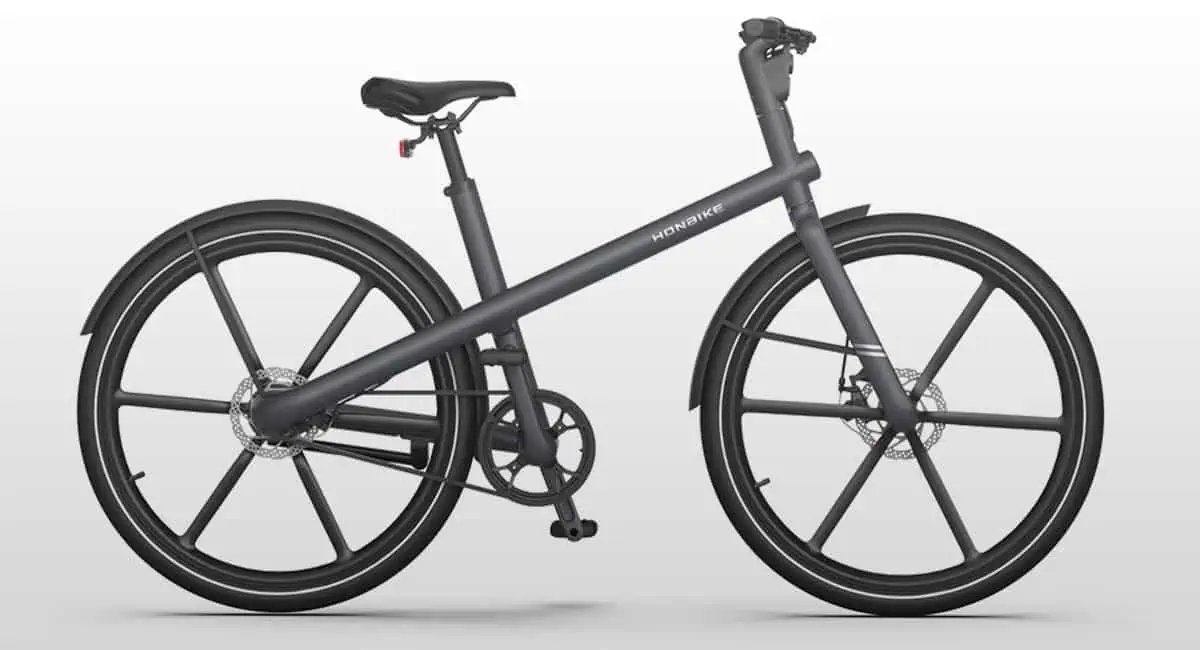 Testing Evaluation
Tested against similar models within the same category
Main Features:
Riders Weight Limit | 265 lbs (120 kg)
Motor | 350W Rear Hub Motor
Range | Up to 52 Miles per Charge
Battery | 36V, 12Ah Lithium-ion Battery
Speed | 20 MPH
Complete Breakdown of the HONBike UNI4
Motor and Power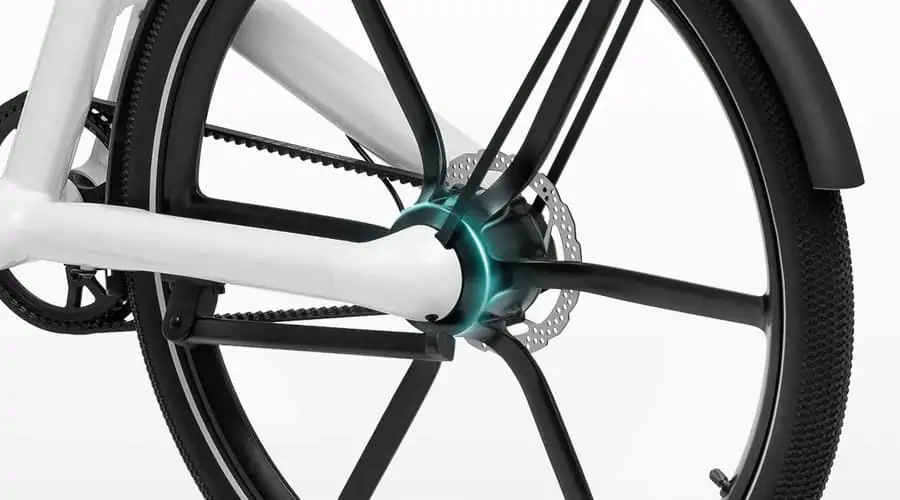 The HONBIKE UNI4 e-bike boasts a high-ratio rear hub motor that promises to deliver smooth and efficient power output. The 36V 250W rear hub motor was designed to give that smooth, and uninterrupted transition between gears. 
So, those thumping boosts we have grown accustomed to when accelerating should be a thing of the past when ramping up the speed. 
The handlebar is where all the magic begins, with a simple control unit that features the power button, and options to choose between Eco, City, or Sport. There's still a small lever on the right side of the grip for sudden acceleration. 
Even more, there's a built-in gear reduction transmission that facilitates a quick start while consuming minimal battery power on the go. 
Range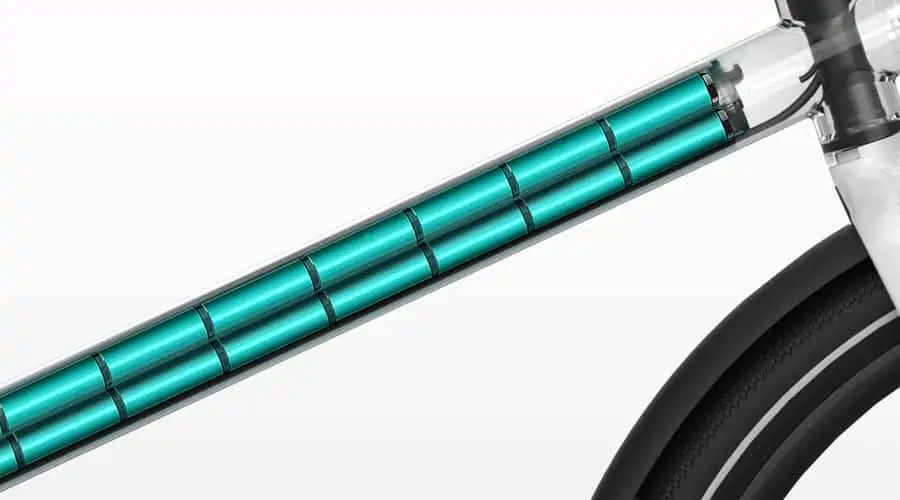 If there's one thing people have fallen in love with aside from the UNI4's simple and aesthetically pleasing design, it's the range. Just 4-4.5 hours of charging the battery deliver up to 100km in range for those in Europe and 52 miles for US users. 
Performance and Acceleration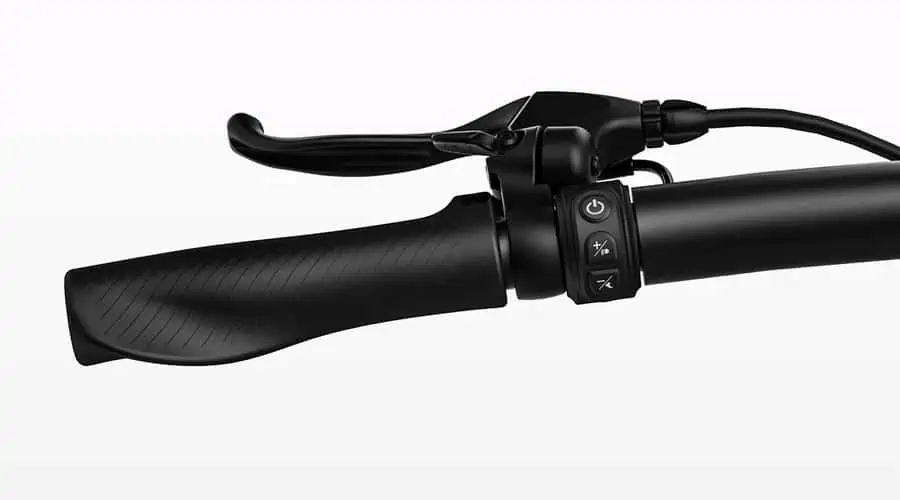 The HONBIKE brand promises clean, quiet, and hitch-free performance. Thanks to the 432Wh, 12Ah, 36V integrated lithium-ion battery, there's enough juice to support a long-range and pleasant riding experience. 
The e-bike can also achieve speeds of up to 20mph, which is great for commuters looking to get around the city quickly. Just keep in mind that the HONBIKE was designed more for the city commuter, so this is not an adventure e-bike for adrenaline-pumping off-road competitions. 
Let's just say that the brand focused more on efficiency, usability, exquisite design, and not blazing speeds. However, it's good to know that the speed limit does not exceed the regulations set by most states in the US.
In addition to efficient riding, there's also a decent shock-absorbing performance from the tires. The UNI4 also rolls with a pedal-assist function that allows a 15-25km per hour. The incorporated SmartHon automatic transmission equally ensures smooth uphill rides, safe braking, and reduced vibrations. 
However, some users pointed out how 'smoothly' the braking system reacts after being applied. Of course, this is supposed to be a design plus in terms of reducing hazardous stops or lunging when the brakes are applied too hard. 
Still, in terms of emergency, some riders may prefer abrupt stops to more gentle and continuous stopping. 
Weight Limit and Net Weight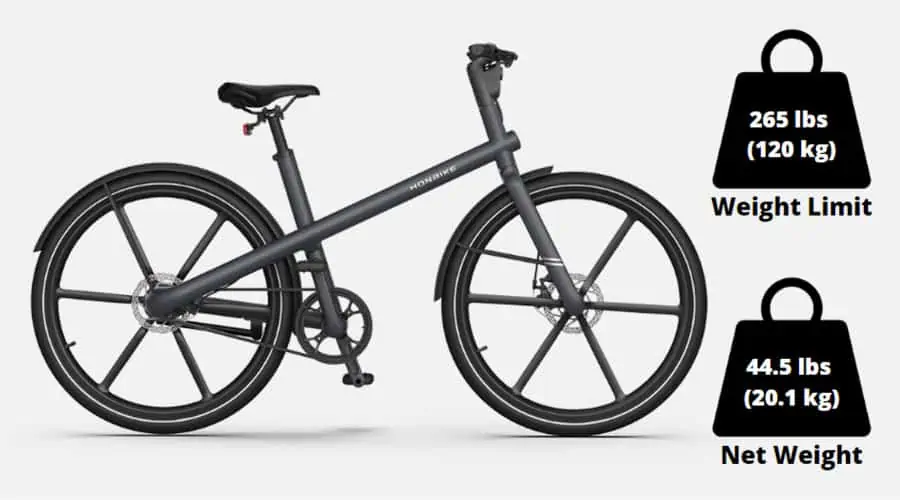 The HONBIKE UNI4 weighs about 20kg, which seems pretty decent. Most bikes weigh around 15-25 kg, still, for a city e-bike, some may have a tougher time lugging this around. Additionally, the maximum weight capacity the UNI4 can take is 120kg.
Build Quality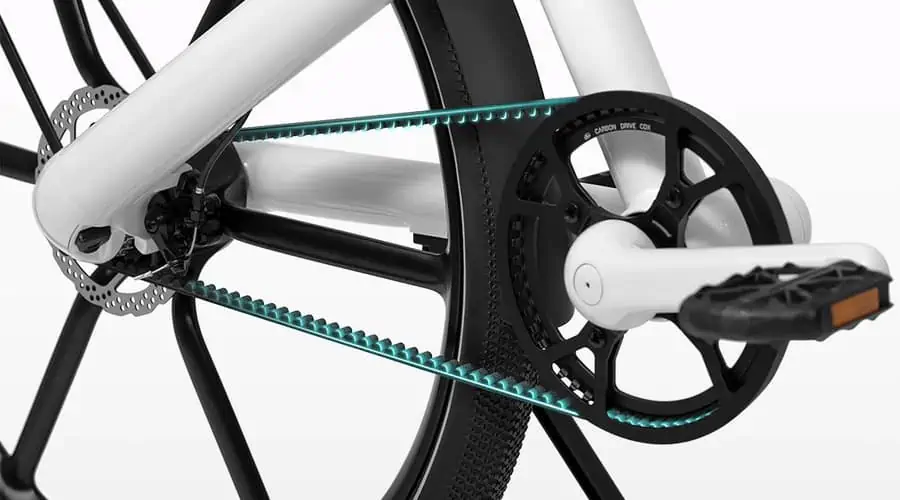 The Honbike UNI4 e-bike rocks an aesthetically pleasing minimalist design with three 7,000-series aircraft-grade aluminum tubes. For even more durability, the drivetrain is made with Gates carbon Belt Drive, with only 3 reinforced tubes connecting the entirety of the e-bike.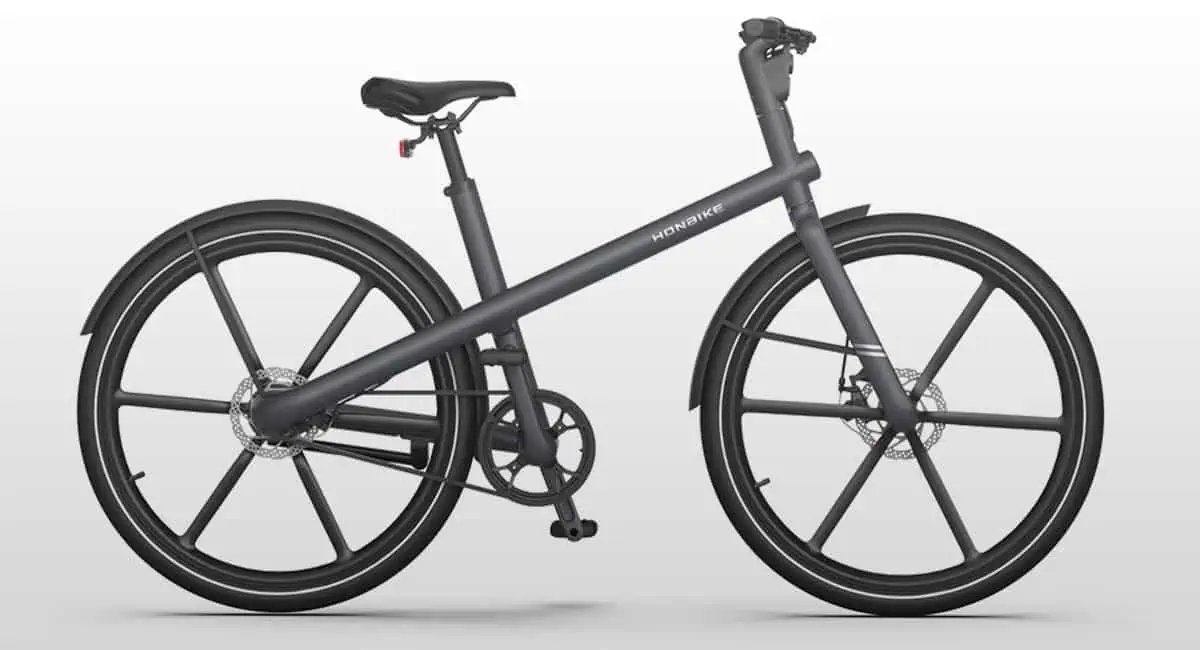 Testing Evaluation
Tested against similar models within the same category
Main Features:
Riders Weight Limit | 265 lbs (120 kg)
Motor | 350W Rear Hub Motor
Range | Up to 52 Miles per Charge
Battery | 36V, 12Ah Lithium-ion Battery
Speed | 20 MPH
Design and Engineering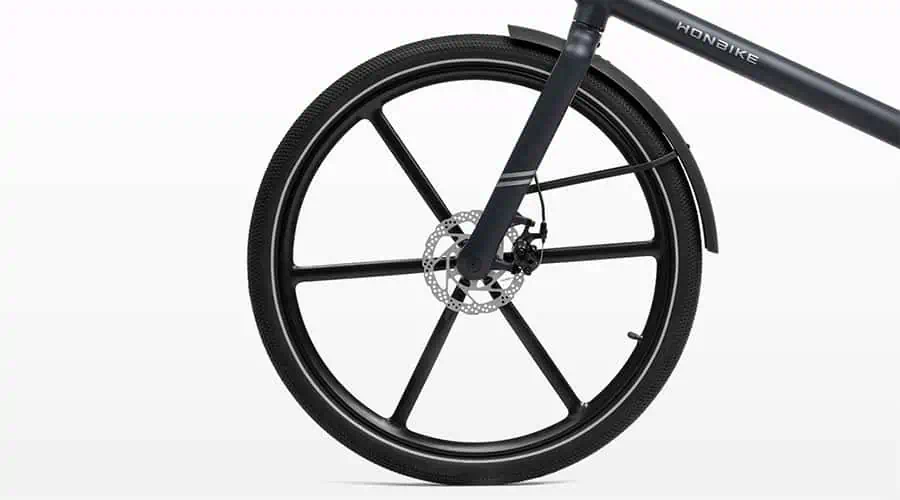 This e-bike was crafted with riders between the heights of 5.25 and 6.2 ft in mind. Such cyclists will be more comfortable riding in an upright stance without having to crouch over or overlean to reach the basics. 
The angular-free well rounded design also gives the UNI4 a clean and sophisticated look, plus, there are no sharp edges to deal with. Another plus would be the internal cabling design, which keeps the mess inside, leaving a clean, minimalist look on the exterior. 
Some may argue that this design may appear boring, however, if you love classic simplicity, the design perfectly envelopes that. Even more, there's the uphill assist many users are raving about.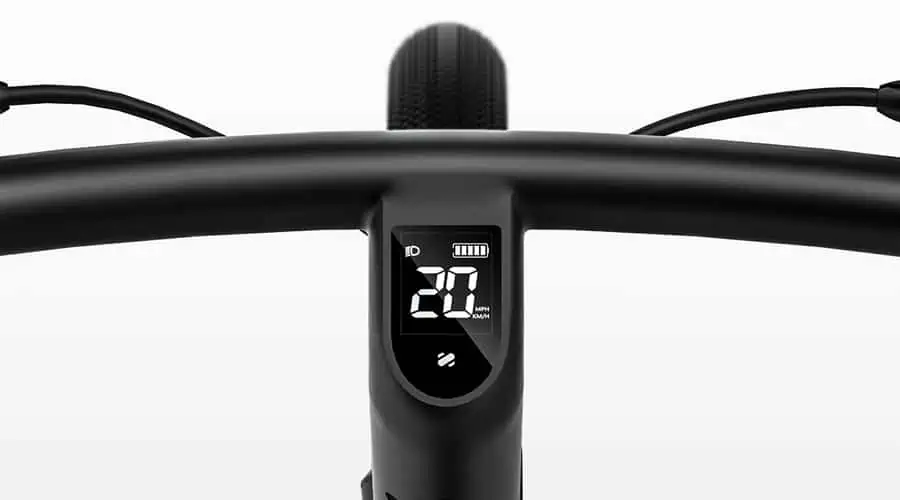 Yes, the UNI4 isn't the classic definition of a mountain e-bike.  At least with the gyroscope assist feature, this e-bike can conveniently rave through hilly and more challenging terrains. Even the display unit which incorporates the major controls takes on that same minimalist design. 
It's wedged at the center and easy to access at all times. Most beginners will find this user-friendly, however, cycling and tech experts who are looking for more in terms of design may find it a bit basic. Still, the simplistic design makes the e-bike easier to navigate and assemble.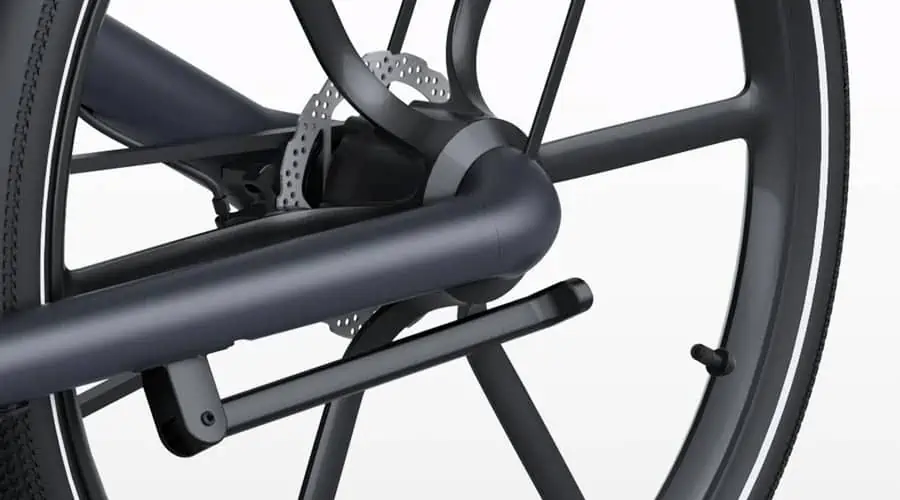 Let's talk about parking and stability. Again, thanks to the durable build and decent weight, it's easy to park and lean the e-bike during stops. There's also a robust kickstand that almost hides stealthily under a sealed tube. So, it's out of sight, plus it won't scratch your sides, rack on dirt, or get in the way during a ride. 
In terms of lighting, there are LED lights at the front and rear of the UNI4, plus fenders to protect the tires from excess dirt and mud. Another conflicting spec would be the incorporated battery system. 
On one hand, the integrated battery adds to that smooth, minimalist design the Honbike brand was going for. This also means, that when charging the e-bike, you have to carry the entire bike to the socket for charging. 
Suspension and Tire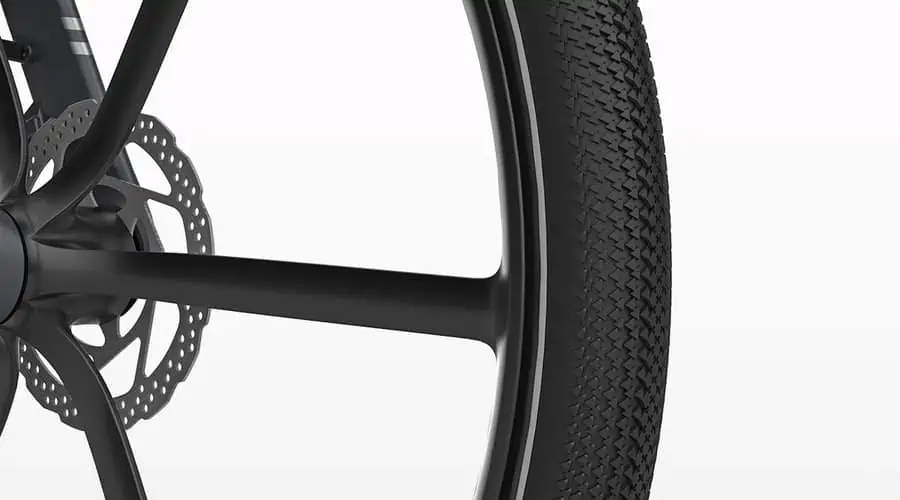 The Honbike sports a no-spoke-tension adjustment wheel, which is one of the major appeals of the e-bike. This design eliminates the sweat-inducing maintenance that comes with heavily-spoked wheels. 
The exterior wheel is made of auto-industry-level die-cast Tru magnesium, which is great in terms of reliability and durability. Plus, the closely woven grip tread pattern on the wheel's surface ensures enhanced friction between the road surface and the e-bike. 
Water Resistance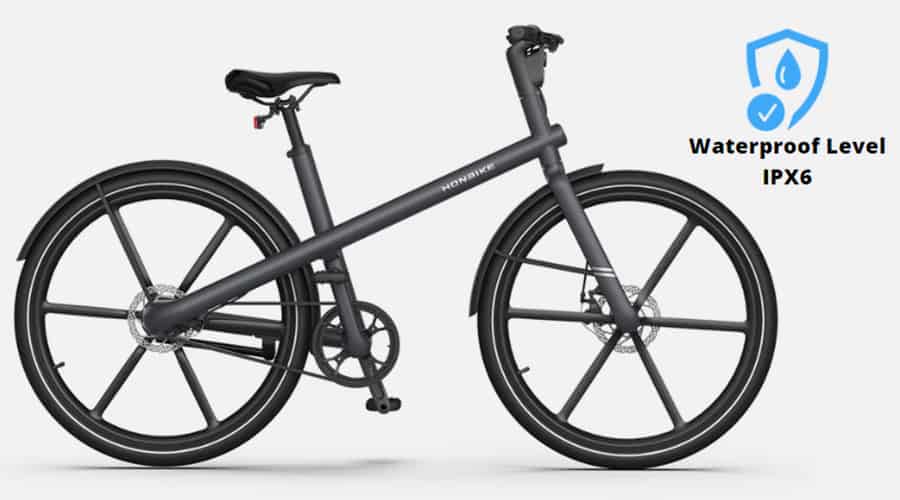 A lot of e-bikes promise great precision, enjoyable performance, and innovative designs. However, not all of them possess the added advantage of water resistance. Thankfully, the UNI4 comes with an IPX6 water-resistant rating. 
This means the e-bike can with standard powerful sprays of water, and won't be affected by rainfall or drizzles if outside for a few minutes.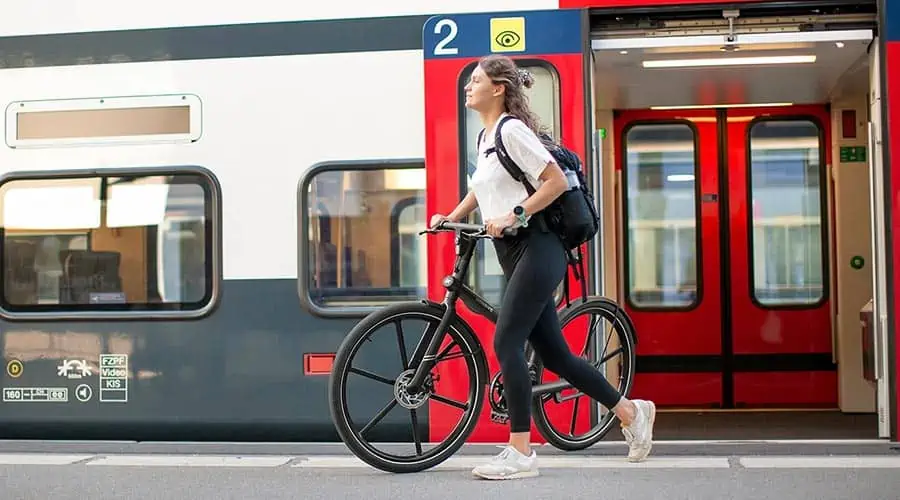 Who Is This Product For?
The Honbike UNI4 is a low-maintenance e-bike with a sturdy and stunning frame for city cruisers. Its non-angular frame is perfect for riders between 5.25 and 6.2 ft in height. First-time riders may also want to jump on this because of how easy it is to ride and operate. Additionally, for city commuters who are looking for a relatively lightweight e-bike with a minimalist yet eye-catching design, the Honbike ticks all those boxes. 
In terms of its powerful motor and long-lasting battery, this is also an excellent option for good range, smooth mobility, and easy manoeuvrability.  
Who This Product Is Not For?
As mentioned above, the Honbike does not produce crazy speed levels some mountain or off-road e-bikes promise. So, for people who can't compromise on the need for speed, as well as show-offy and technical designs, this may not be the e-bike for you.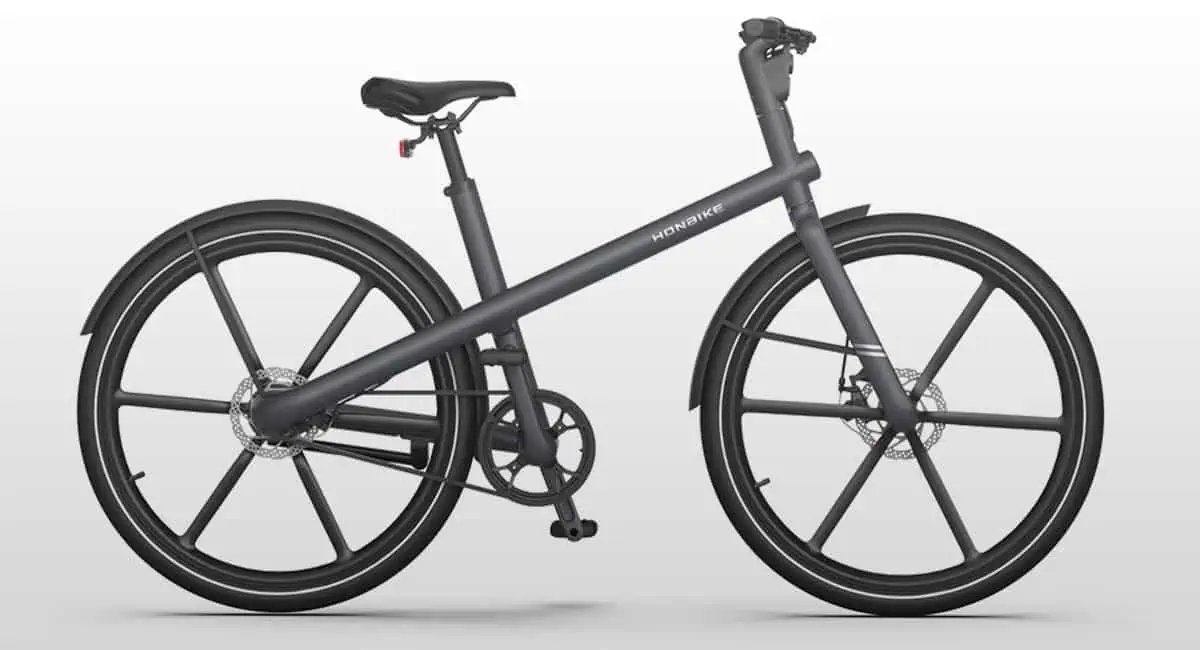 Testing Evaluation
Tested against similar models within the same category
Main Features:
Riders Weight Limit | 265 lbs (120 kg)
Motor | 350W Rear Hub Motor
Range | Up to 52 Miles per Charge
Battery | 36V, 12Ah Lithium-ion Battery
Speed | 20 MPH
Recent Topics